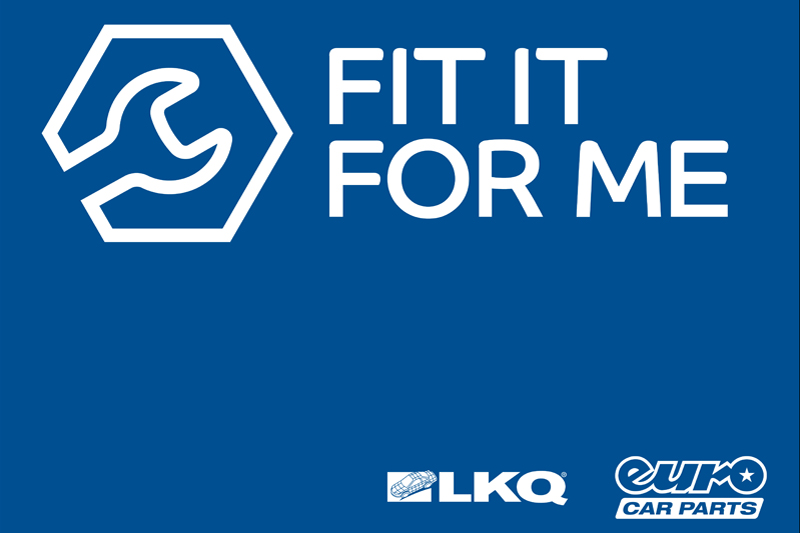 ---
LKQ Euro Car Parts has announced its online platform, Fit It For Me, has sent more than 21,000 jobs into the independent aftermarket since its launch.
---
The platform allows drivers to choose from a network of approved garages when buying parts, helping them to access the standard of service they'd expect from a dealership.
Drivers pick the parts they need on the LKQ Euro Car Parts consumer website – after inputting their registration number to ensure compatibility – which are then delivered directly to a Fit It For Me-approved garage, to be fitted by a qualified technician. The end-customer pays the garage directly for the installation, with no referral fee.
In total, the platform has reportedly helped to generate more than £680,000 of additional labour for garages over the last 12 months. More than 1,450 garages have received bookings through the service, with 81% securing repeat visits from happy customers.
Anthony McAteer, Trading Director at LKQ Euro Car Parts, said: "We launched Fit It For Me to help garages bring in more work via digital channels, while tapping into a pool of end users that they wouldn't necessary have direct access to before, like those who've traditionally had a go at small repairs themselves or with the help of friends and family. Of all online parts sales in the UK, half are ultimately installed by garages anyway – our ambition with Fit It For Me has been to simplify the process and maximise the benefits for garages and their customers, by ensuring quality repairs, first time, every time.
"Garages that complete a new customer's initial repair job to a high standard can lay the foundations for a longer-term relationship and secure more, higher-value jobs in the future. And the take-up we've seen from garages and drivers so far demonstrates that both sides clearly see its value."
Junior Nandra, owner of Fit It For Me-approved garage All Fords in Belvedere, added: "I'd encourage any garage to sign up to this service if they can – it's a great opportunity to bring new customers to your garage who would never have considered anything other than visiting a dealership.
"Since becoming Fit It For Me-approved, we've seen around 10 new jobs come through our doors every week – which has been a huge boost, especially during such challenging times. Technicians shouldn't underestimate the impact a simple part installation can bring – no matter how small the job, if customers are impressed with your service, it's inevitable that they'll come back to you in future."
New for 2021, LKQ Euro Car Parts has also introduced a labour guarantee for garages that use Fit It For Me.
Any technician that receives a job through Fit It For Me will be given a repair time based on HaynesPro data, which in turn generates a booking cost for the customer. If a garage's own data shows a higher labour cost, LKQ Euro Car Parts will pay the difference.
If you're interested in becoming a Fit It For Me-approved garage, get in touch with your local LKQ Euro Car Parts branch.
---
For more information, click
here
.