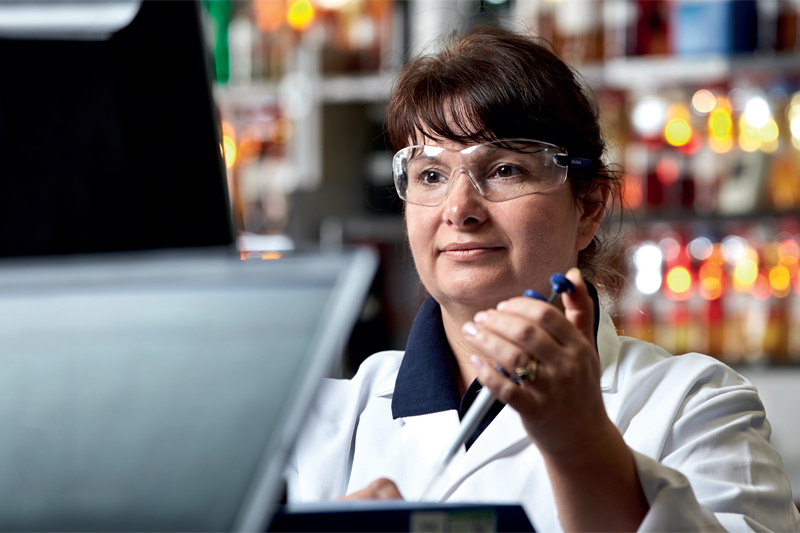 ---
PMM finds out about what motivates Morris Lubricants to produce its selection of high-quality lubricants, and how the company goes about doing so.
---
For Morris Lubricants, supplying quality oil is a moral duty, and the company's definition of what makes a quality oil is determined by its ability to fulfil the specific requirements it was developed for.
"A quality oil is one that is fit for the purpose for which it is intended," explained Automotive Product Manager Adrian Hill, whose role involves bringing new products to the market and keeping up to date with industry developments and researching new formulations. That quality comes with a price because of the development time and technology that goes into formulating it."
Inclusive of field trials, it can take between five and seven years to bring some Morris Lubricants oils to market. It's a process that can cost millions of pounds, but one that ensures the fluid produced gives maximum protection to the engine from the first to the final hour of its service interval.
"If you want the best oil which is going to look after an engine, then price should be secondary in the decision-making process. People obviously need to control their overheads, but if that product is going to protect that asset, then it should be seen as an insurance policy. Our intention is to have a customer that wants to keep coming back to us because they've bought an oil that has done the job."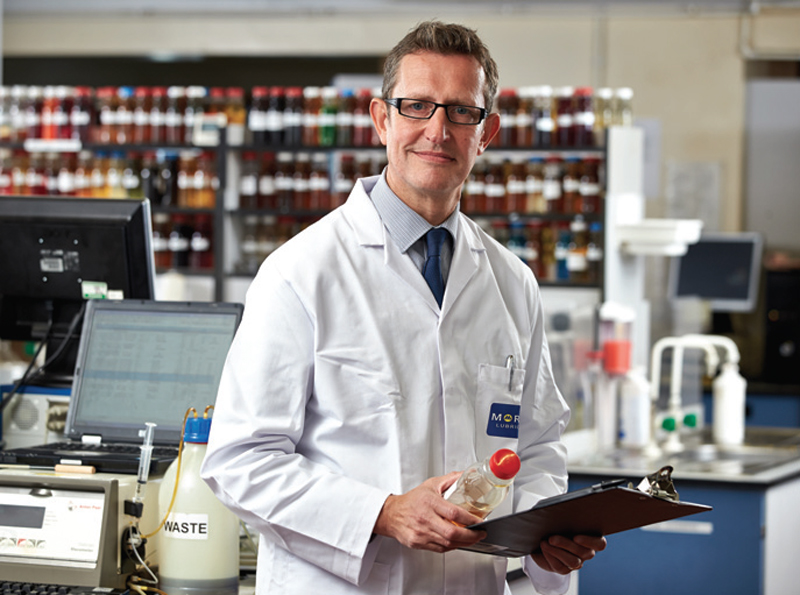 The lubricant journey
The journey of bringing a quality Morris Lubricants product to the garage begins when a new market requirement is identified. Adrian and his team will work with trusted and globally recognised base oil and additive providers to develop the correct formulation, which is then blended in-house.
Adding an additional level of quality assurance, the additive providers that Morris Lubricants collaborates with work directly with the original equipment manufacturers to develop the lubrication chemistry that's appropriate for combating the stresses and requirements of a new engine. It will be tested in their labs, static rigs and field trials, and once approved by the manufacturer, the additive formulation gets an internationally recognised oil code registration number.
"Our lubricant technology provider will tell us the exact formulation, and it's then our moral obligation to make sure we replicate it with the specified chemistry and base oils. This is why we have an extensively equipped quality control lab that can make sure we are doing that," added Adrian.
OEM approval
As a reputable oil blender, Morris Lubricants is able to support any claim that it makes about its products by providing documentation including data sheets, letters from technology manufacturers, and if needed, formal approval from the OEMs.
Adrian explained, "We can provide a customer with all the background information that support our claims on the products that we sell – proving that it's fit for purpose. We can provide data about all those years of test work that have taken place to develop a formulation."
In a pre-COVID climate, site visits were encouraged to allow customers a better understanding of how the company works.
Adrian continued, "If you are producing oil using the correct materials in the correct way there is nothing to hide. If you visit us, you can see how we make it, how we test it, how we have put the formulation together and you can ask questions."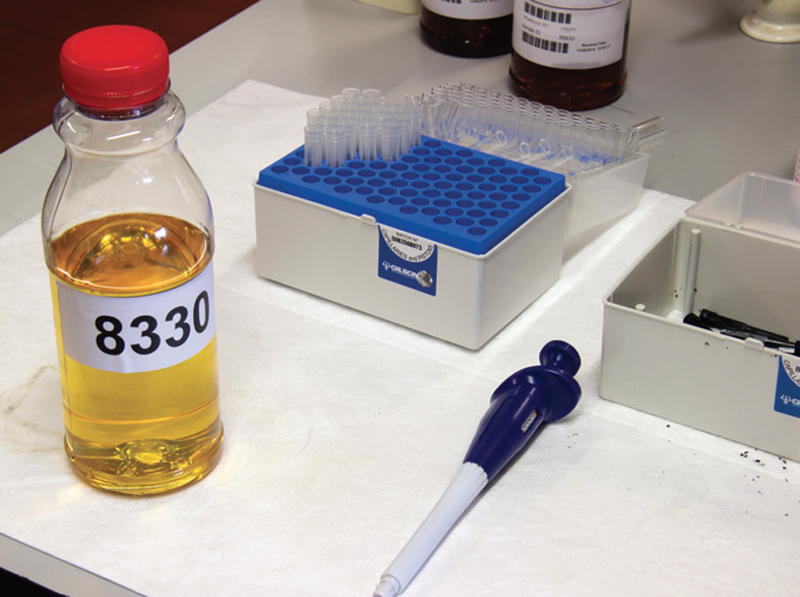 Upholding a reputation
To help protect consumers from less reputable oil blenders, police quality, raise standards and promote ethical responsibility within the industry, Adrian sits on the Verification of Lubricant Specifications (VLS) technical review panel, which is part of the United Kingdom Lubricants Association (UKLA). By scrutinising data sheets, formulations, product labels, and formulation and technical claims, the panel works to ensure blenders are not able to mislead consumers.
"There are dubious companies that put something on the can which the oil inside doesn't do. They devalue the quality approach of reputable oil blenders and the customer thinks they're getting the right oil, but when that engine fails, or there is a problem, the blender won't take responsibility for it and the problem with a badly formulated engine lubricant is it can take years for that to manifest itself."
"There's an old saying in the industry, oil is a cheap insurance policy. If that engine fails you not only have to replace the engine, you have the downtime and potential loss of income associated with that if it's a heavy goods vehicle or a taxi for example."
As a company that leads by example, Morris Lubricants also prides itself on the service, approachability and support it offers customers – with Adrian and the team of Technical Advisors on hand to provide expert insight, answer questions and carry out sample analysis if an issue arises. A wealth of online resource is also available to customers including access to training, and courses run by Adrian.
"Our department fulfils a technical role, and we have got over 100 years' worth of experience between us. Despite being a British independent oil blender, our technical capability is strong and enables us to compete with the major oil companies," Adrian concluded.
---
To find out which Morris Lubricants oil is right for you, click
here
.