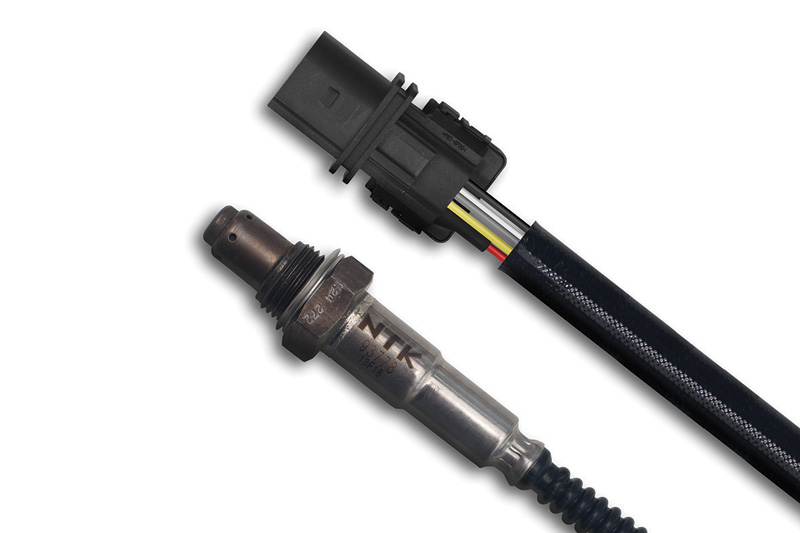 ---
NTK, the vehicle electronics brand of NGK Spark Plugs, has urged garages to be prepared for a surge in demand for MOTs in March.
---
During the first coronavirus lockdown last Spring vehicle owners were granted an emergency six-month MoT exemption, as part of the ongoing fight against coronavirus.
However, the Government has not made any such announcement during the third lockdown. This will mean that if a motorist's MoT is due to expire in March they will need to book a test and take their car to a garage as normal. March will also see the introduction of the new 21 car registration plate, meaning a busy period for garages.
NGK has also said that many thousands of vehicles will fail the test on emissions which will lead to increased demand for the replacement of Lambda sensors, adding to an already busy month.
NGK is the world's largest manufacturer of Lambda sensors and supplies a range to the UK aftermarket under the NTK brand name.
NGK says the experience it has in supplying the VMs worldwide allows it to offer exactly the right sensor for every vehicle application.
The company says distributors should encourage garages to always go with a bespoke OE-quality Lambda sensor and steer well clear of 'universal sensors'. A 'universal' Lambda sensor is designed to cover as many applications as possible by splicing in the connector from the unit being replaced. In theory, this sounds like a good idea. In practice the potential for a mismatch with the vehicle's system or subsequent premature failure is reportedly very high.
NGK says distributors should help educate garages by ensuring they fit a new NTK Lambda sensor whenever they replace a vehicle's catalytic convertor.
A worn or failed sensor can result in drastically reduced control of the fuelling system which could result in increased fuel consumption, uneven running, generally poor performance or failure of an MoT emission test, so replacement is good news for the customer, garage and distributor.
NGK recommends that the function of the sensor is checked every 20,000 miles or annually. The emissions check, as part of the current MoT test, samples the exhaust gases to monitor the efficiency of the engine, exhaust system and engine control systems. The Lambda sensor is a vital part of this system and its function is, therefore, influenced by many other components.
A malfunction of an associated part may directly affect the performance of a sensor. An oscilloscope and gas analyser is said to be a much more accurate way of assessing sensor performance than relying on fault codes alone. Garages need to look for slow response times, output range and heater function.
Contaminants from poor quality oils and fuel, which remain in the exhaust gases, can become deposited on the sensor element affecting its operation. Even coolant from a leaking head gasket can reach the element.
---