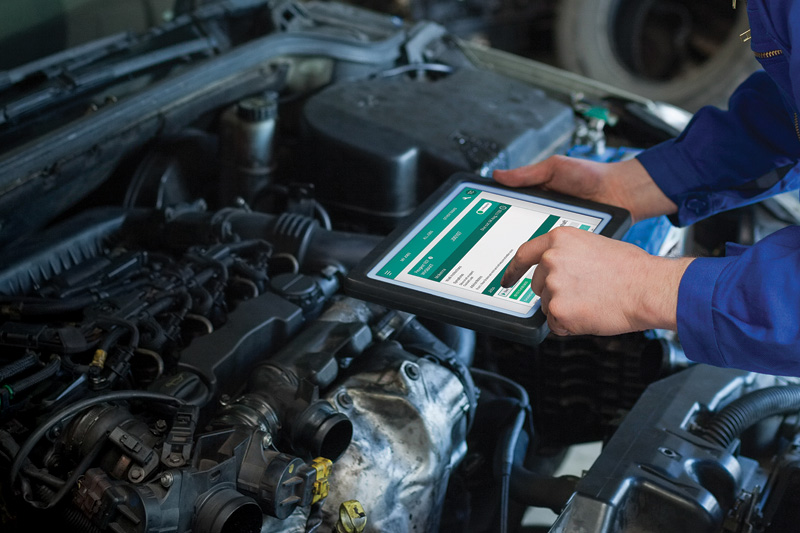 ---
PMM 's Kieran Nee chats to Ashley Tankard, MAM Software's Autowork Sales Manager about why the automotive sector needs to be paying attention to software solutions.
---
What are the main things MAM Software does?
MAM Software provides reliable, innovative and economical business management software and product cataloguing solutions that deliver competitive advantages to businesses in the automotive aftermarket and distribution industries. Our business management applications integrate, simplify and optimise the people, administration and transactional processes that are central to every business, helping companies to maximise value and drive business performance. Our online product catalogues are an essential cog in the automotive aftermarket machine, providing busy parts retailers with instant access to product prices and information, and component suppliers the perfect platform to offer their latest products to the widest possible customer base.
When was the company started?
MAM Software is a Kerridge Commercial Systems company and was founded in 1984 to provide software solutions for businesses in the automotive aftermarket including Factors, retailers, suppliers and garages/workshops.
What can you offer independent automotive workshops?
Autowork Online is a fully-featured, cloudbased garage management package, which includes all the features required for the end-to-end running of a garage or workshop, from estimate to invoice can be managed using the one solution, without the need for additional third-party products.
What are some problems that workshops face on a daily basis that could be avoided using the Autowork Online platform?
Having been in the industry for a number of years, we are able to recognise the issues workshop owners face in the running of their businesses. Finding the correct parts can be difficult when looking at a vehicle with various fitment options. Autowork Online's factor parts link will provide fitment information for each available part, so an informed decision can be made and order placed without having to call a supplier. There is a recorded trail for each part which makes returns easy.
No shows can disrupt even the most carefully planned day – these can be reduced by using automated reminders, sending the customer an SMS or email the day before to remind them of their booking.
Managing the flow of vehicles through the workshop and preventing bottlenecks due to outstanding parts or decisions from customers is also a common issue. Our Work in Progress board can give a high level overview of every open job at once, so blocked ramps can be prevented leading to improved technician efficiency.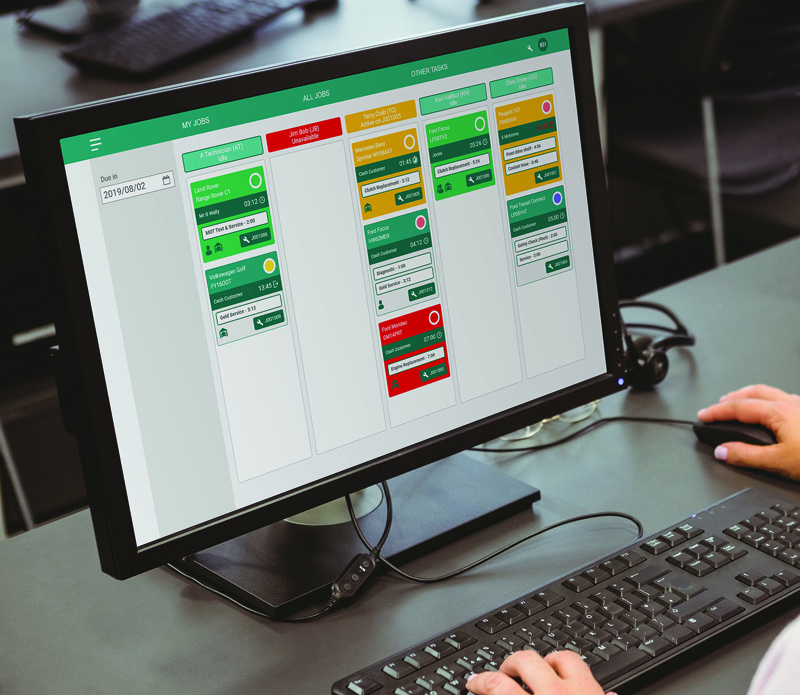 Can technology increase a business' efficiency?
Technology is the driving force behind a business' efficiency and allows users to spend less time doing administration and more time working on jobs. Saving a few minutes on each stage of a job (estimate, ordering parts, invoicing etc.) all adds up and can lead to hours being freed up every week to focus on revenue generating activity.
We often speak to people who are hesitant to make such big changes, but the benefits are worth the effort. Our team are used to helping customers with this transition and are there to help with any problems that may arise. For businesses going digital for the first time we would advise to start small and see how incremental changes help with everyday work.
Start using an electronic diary instead of paper, or ordering parts online through a linked parts factor. Once the business is familiar with this and see the benefits, you can start bringing in more – automated SMS reminders and electronic job cards. Because Autowork is a monthly subscription model, we can get customers up and running on their new systems with minimal upfront investment.
Is digital technology necessary for the modern workshop?
Technology is a necessity to keep up with the competition and deliver the best experience possible for the customer. Customers expect more from workshops then they ever have before and this trend will only continue. Text reminders, online estimates and electronic health check forms are becoming an expectation and are all only possible with a business management system like Autowork Online.
Do you have any further plans for the future?
As a business we are committed to developing and improving our products, we are always listening to the market and its needs. We are in the process of releasing new TeamView reports and a revised SMS screen and our team is working on more enhancements due next year.
---
Want to know more? For more information, click
here
.