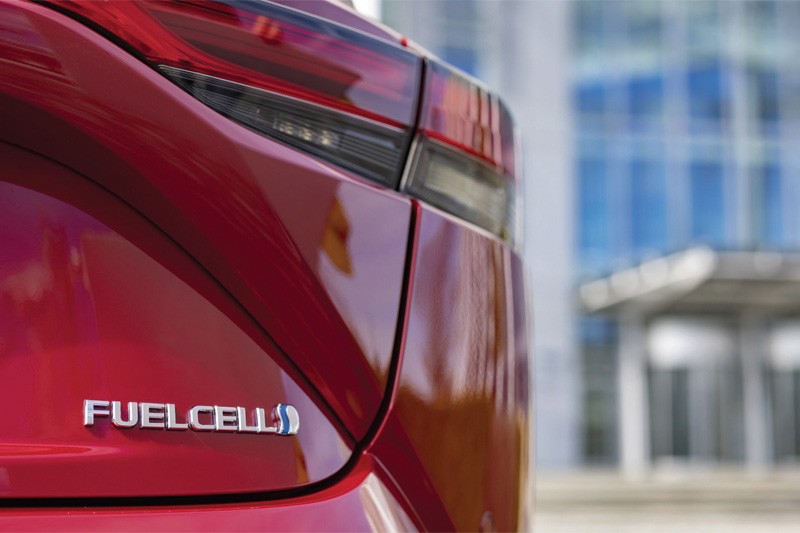 ---
If diesel testing shouldn't leave you fuming, then alternative fuel testing needn't be shocking. Director of Avia Autos, Hayley Pells explores.
---
As the car parc share of alternative fuelled vehicles increases in both age and number, more will be presented to the independent aftermarket. The subject of previous compulsory continuous professional development and subsequent annual assessment, it is worth continuously refreshing your knowledge of this technology, regardless of how common it is at your Vehicle Testing Station (VTS).
Firstly, what are we referring to when we use the term 'alternative fuel'?
Electric Vehicles
Hybrid Vehicles, including;
Full hybrid
Mild hybrid
Plug in hybrid electric vehicles (PHEVs)
Hydrogen Fuel Cells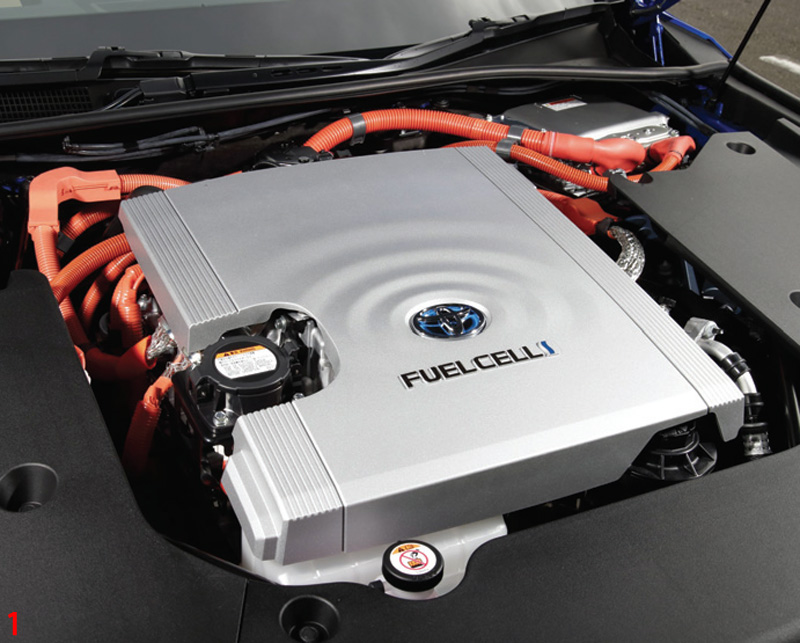 Practicalities of Testing
Unfamiliarity is not a legitimate reason to refuse to test a presentation, but you can ask the motorist about the vehicle, check the vehicle's handbook and/or check the manufacturer's information. Checking for any testing advice, such as the pick-up points for a Tesla (Fig. 2), within the testing service is worthwhile and those working with other testers could use the opportunity to also quality check the process, increasing the general awareness of the technology.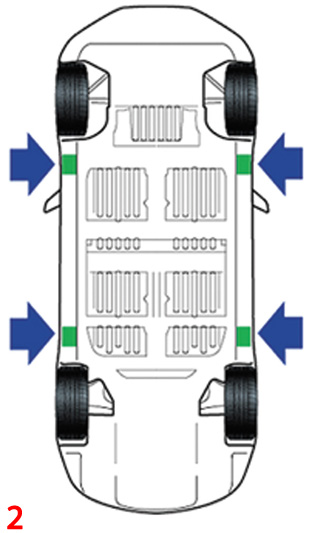 Screen real estate, achieved by large displays or dual screen set-ups, can revolutionise how information is searched for and data simultaneously inputted. If a tablet is the preferred weapon of choice, these can be set up to work together or to read one and enter on another. If technology is really not your thing, then getting used to navigating between tabs and using keyboard shortcuts such as "Ctrl+F" can facilitate a swift search. Searching PDFs in this way became the star functionality for passing last year's assessment with ease, but the downfall of this is the dependency on the software to find an exact match. A work around for this can be found in the "Training MOT test" within the service, possibly forgotten about since initial training. Utilising the metadata can aid with spelling mistakes and differences in terminology, such as "CV boot" and "constant velocity joint gaiter".
Note: Metadata is literally data about data, enabling software to recognise that two things are the same, such as "spud" means "potato"
Vehicle State
Due to the silent nature of much of this technology – the state of the vehicle (when it is ready to drive, or merely in a state of "ignition on") is clearly communicated via the dashboard to the user.
It is important to note the status of the vehicle, both during the pre-MOT checks and during the test – a hybrid car may start the engine if it detects the battery needs support, an unexpected event for those not familiar with the technology! Two Person Testing  requires that all participants are made adequately aware of what can engage the vehicle to drive, and how to stop and immobilise the vehicle.
Stop!
Ensuring the vehicle cannot start or move off is achieved by switching the ignition off. Some earlier hybrids have keys more similar to those with an Internal Combustion Engine (ICE), many have "smart keys" or even mobile phone apps that have start/stop functionality through a dash button and keyless entry.
Generally, the rules are as follows:
Put the system in "park" with the parking brake applied
Shut the system off with the start/stop button
Check no warning lamps are lit
Remove the smart key from the vehicle and store at least 3m away
Note: Faraday contraptions are available, but the current advice remains 3m and these should be used in addition.
Testing, testing…
Even when using one-person testing, current advice is to use an assistant if possible as parts of the test necessitate systems to be powered up so they can be tested properly.
Make sure of the following:
Your assistant must be fully briefed
They must not touch the accelerator
They must hold the foot brake on when carrying out turn plate checks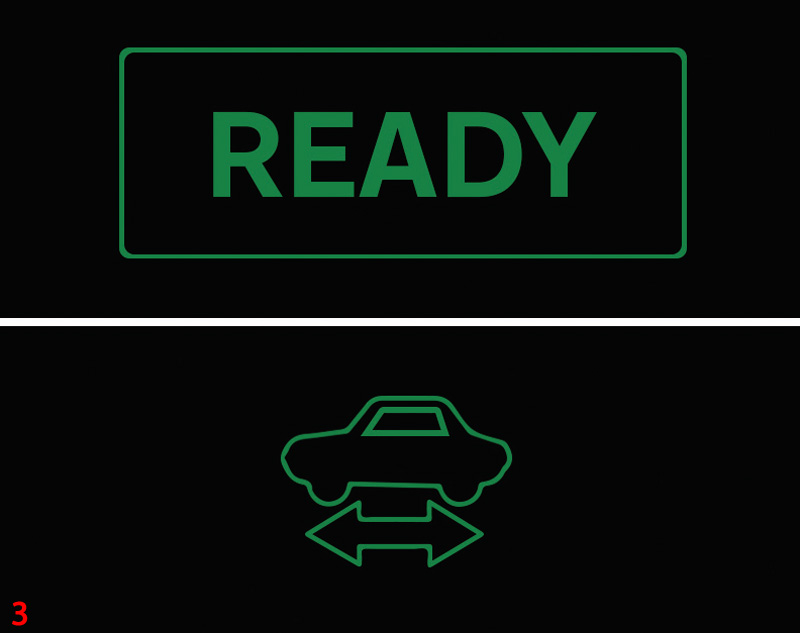 Tester State
Feeling overwhelmed and underqualified? There is further information to be found from a variety of sources, such as the Health & Safety Executive, the DVSA (through their blog and guidance), trade associations, vehicle manufacturers and accredited training bodies.
Further qualifications are not required to test this technology, although it is considered best practice to gain further knowledge, and the basic knowledge is required for compulsory CPD and may continue to make appearances in future annual assessments. If you have specific health concerns, consulting your doctor and raising the potential risk with your team is normal working practice. This technology is for normal people to enjoy and drive, so therefore manufacturers have reduced risk in many ways to protect people from high voltage systems.
Note: Trying to repair these vehicles without the right knowledge carries a risk of fatality.
Managing Risk
Although the risk of electric shocks with electric and hybrid vehicles is extremely low owing to the extensive safety protocols within the vehicle, it is common sense to apply the following advice from the government website:
Do a visual risk assessment for damage to the vehicle during your pre-checks – this should include the battery, charging plug, cables, and other visible high voltage components
Assume that the high-voltage battery and associated components are energised and have sufficient charge
Do not interfere with the high-voltage system – you do not need to dismantle anything when carrying out an MOT test
Abandon the test if any orange cables or components are damaged or the wires are exposed – these could be a potential shock hazard
You do not need to vent any batteries when carrying out an MOT test – this can pose a risk in a confined environment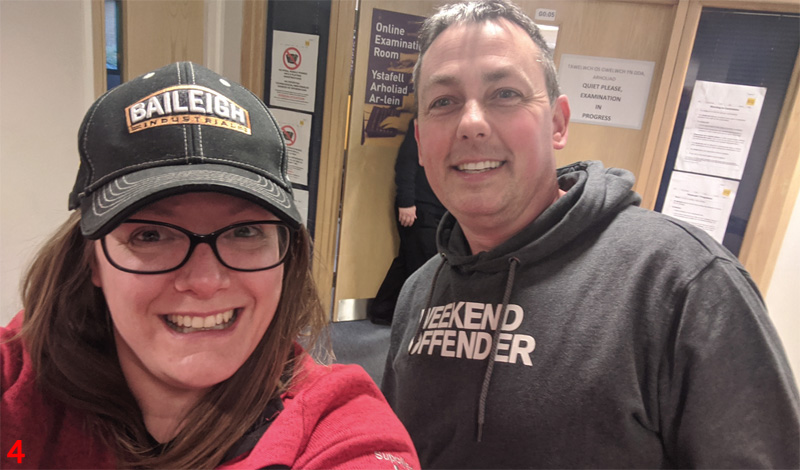 A note about Hydrogen
Hydrogen fuel cell technology commonly uses high voltage systems. Oxygen and hydrogen are fed into the cell and under the action of catalysts, water (in the form of super-heated steam) and electricity are produced to provide energy to drive wheels through electric motors. This technology works extremely well for public transport solutions, including some buses currently running in London. The number of models available for private transport is low. For testing purposes, the same guidance applies as for high voltage systems and there is no reason to interfere with the fuel cells. On presentation, check the latest government advice regarding testing, carefully read any testing advice within the portal, ask the presenter and check manufacturer's data.
---
Want to know more? For more information, click
here
.