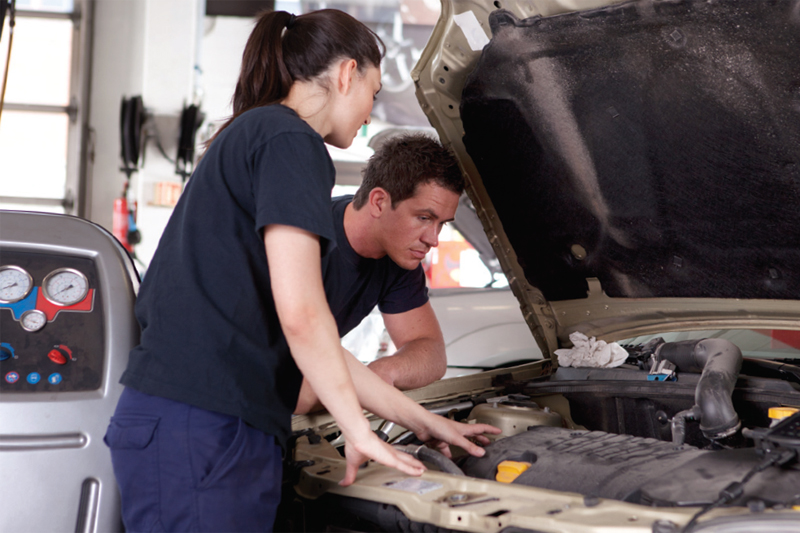 ---
In this month's column, Gemma Westlake asks whether we're doing enough to encourage interested girls to join the industry.
---
Welcome back! It's been what feels like a long time. We have finished (and are now starting) another academic year at BCOT and we are all hoping this one will be a lot more straightforward than the last two.
Among the negatives that the Covid-19 situation has brought (there have been many I'm sure for all of us), there have been some positive outcomes. For me, personally, one of the highlights has been receiving the Silver Award in the Pearsons FE Lecturer of the Year Teaching Award. In the motor trade this is most likely not something that many people are aware of but in the education sector it is a very big honour.
Silver now means that I have a possibility of winning Gold at the awards ceremony, very exciting after a very tough year of adapting lessons, trying to support our learners while home schooling my own children and seeing some of our wonderful apprentices struggling with the changes that the situation had caused to many garages.
Receiving this award led to a lot of reflection – not only on recent times but also back through my career to a point where I distinctly remember being told by my best friend's boss (who ran a garage) that he would never employ a girl unless it was to make tea. Thankfully, I haven't met many people with this mindset throughout my career and I do believe that things have changed enormously since then. However, it did lead me to think about how many female learners we see and wonder how many go on to do apprenticeships.
We usually teach at least four or five ladies each academic year, sometimes more, sometimes less and I love that we do. However, when you consider that this last academic year we have taught well over 100 learners it's clear that as a percentage it's not much. I personally don't believe that we should be pushing anyone into the automotive trade but I do have many conversations with ladies who, when I tell them what my job is, reply: "Oh, I would have loved to have studied that at college!" The funny thing is that they didn't even see automotive as an option. So where are we still going wrong, what can we do about it and how can we support anyone in getting into the trade that they aspire to be in?
I have believed for a long time that the idea that you have so many options really needs to start at school. In my careers interview I was advised to take up data entry (I'm hopeful that advice has improved since then) but the idea of going into the automotive industry wasn't even an idea in my head until I became friends with a guy called Tony who happened to be a technician – the job fascinated me. If you run a garage and do get any ladies come in looking for work, please do give them a chance, they may well be just the right person. I have been blessed to work with so many supportive people and never ever made to feel out of place. A truly inclusive workplace is one that just makes you feel part of the team regardless of background and if you can provide this working environment then you will gain a team that is also there to do the best for you. Join me next time where I highlight some of the fantastic ladies I know of in the trade and discuss some of the struggles our apprentices have seen over the 'Covid times'. Until then…
---
Gemma is a lecturer at Basingstoke College of Technology. To find out what goes on there, click
here
.