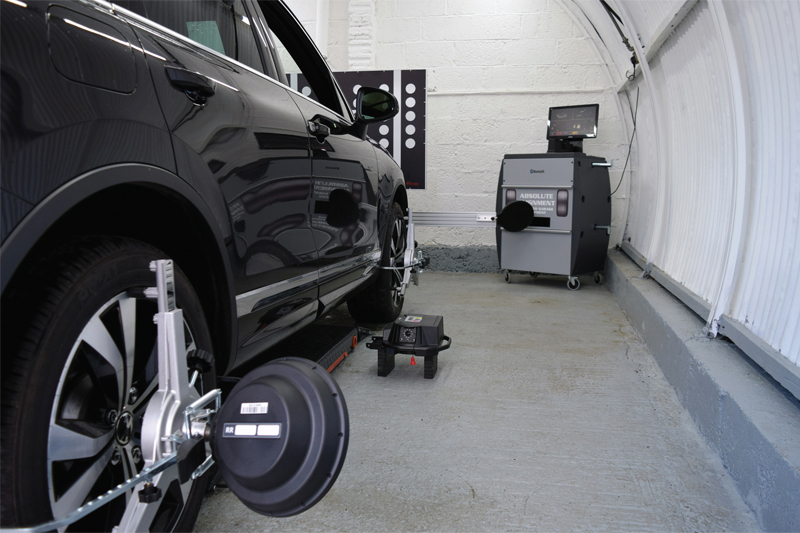 ---
These days, workshops have to take a different approach towards looking over vehicles, even in the most routine of services. With the increased fitting of Advanced Driver Assistance Systems (ADAS), to only look at 'the usual suspects' of oil, brakes, and steering is no longer enough.
---
Basic service once-overs miss some major implications for road safety, so whose responsibility is it to check the ADAS health of a car? A minor bump, a windscreen change, or even a bumper removal can affect other repairs and impact road safety. The safety-critical ADAS sensors are embedded in the very fabric of a car, and must be accurately calibrated to allow the systems to function correctly.
ADAS is very high-tech, and to ignore it could be leaving a workshop open to potential compensation claims should the worst happen following an inadequate service.
A quick once over with a damp sponge?
Many indicated faults stem from dirty sensors, and these can be cleared with a simple clean-up. Is the blind spot warning not working? What about the light on the dashboard? Check the obvious first of all: the sensor module. The blind spot warning is a low-power radar, and the module is often covered with dirt or loose bodywork, or may even have just been dislodged. These are new service item checks that may not even be in the usual service schedule, but they are important to cover.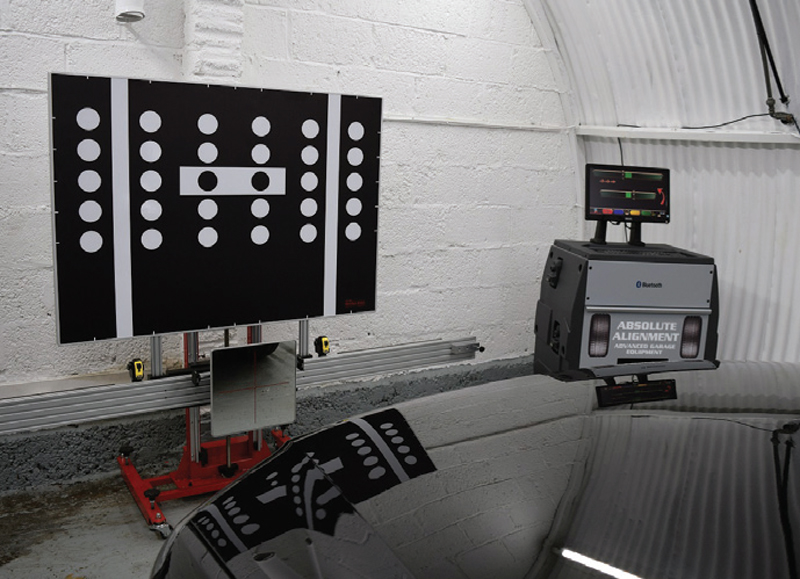 A matter of angles
To check the more advanced ADAS, the first step is a full wheel alignment check, but be sure to look beyond the obvious. Even with the basic correct 'tracking', there are many angles that can affect safety. A modern four-wheel aligner is the only tool that can cope with the checks needed in an industry with technology that is constantly evolving. Even with the wheels straight and the steering wheel level, pay attention to cross camber, cross caster, and steering axis inclination. Any discrepancies could indicate component damage, which needs investigation before ADAS sensor calibration.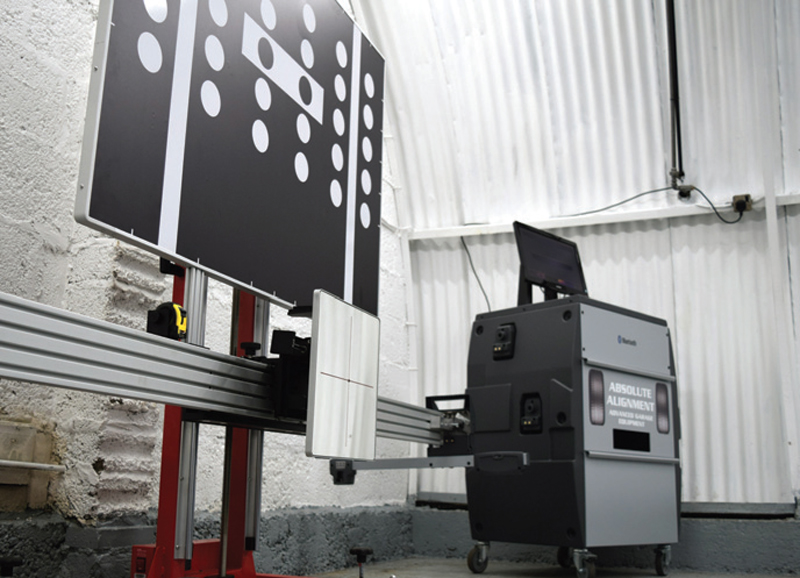 ABS and stability control rely on measuring the steering angle, often with a sensor on the steering column itself. The steering angle is a core piece of information that almost every current and proposed ADAS fitment uses. If the ADAS computer receives incorrect or nonsensical data due to steering misalignment, it can de-activate almost every safety system on the car.
ADAS is a great opportunity to all businesses, but requires investment. Any workshop not aware of the implications for even routine servicing will soon be at a commercial disadvantage, or worse. How can a workshop offer a clean bill of health when the crucial safety equipment has not been checked?
---
Absolute Alignment offers cost-effective integrated alignment systems that future-proof workshops against new ADAS technology. For more information on Absolute Alignment's range of alignment systems, click
here
.