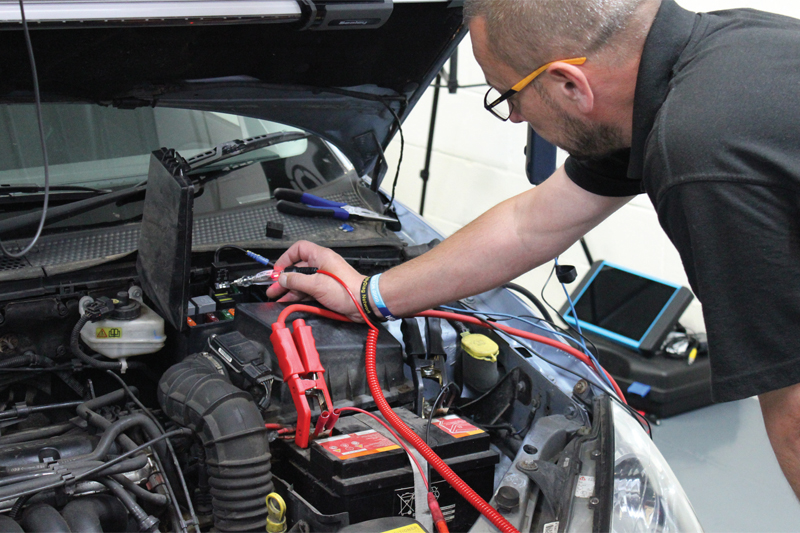 ---
The ever-evolving market and its technology may make committing to diagnostics seem daunting. Steve Scott, Founder of The SimplyDiag Network, suggests otherwise, explaining the value of diagnostic work and how to reap the rewards.
---
As a mobile diagnostician, I'm often asked my opinion on whether it's possible to make a profit on diagnosis as a process in itself. My answer is yes, providing that the process follows effective, evidence-based test procedures, and the presence of a very clear charging structure that the customer understands.
I personally charge for the stages of the diagnosis rather than for the time taken. It's not uncommon for me to arrive at a workshop for one job and be handed six sets of keys. Charging in stages, by vehicle, is extremely cost effective for my customers, as it allows their staff to concentrate on core products and services with good margins, whilst leaving the diagnosis to me. This way, their customer gets the best possible solution in the most efficient way.
I have a standard charge for initial assessment and non-intrusive testing using generic equipment and information. This sometimes develops into the need for intrusive tests using specialised equipment and information from the VM, as well as advanced oscilloscope tests and component removal. I charge separately for intrusive tests with a very clear, pre-agreed end goal that leads to a diagnosis or fix.
If I were to charge by the hour, I'd make no money. I can honestly say that the majority of jobs result in a 'no parts required' fix. Wiring repairs, adaption, and component cleaning or adjustment are the most common repairs that I perform.
Software fixes with OEM tools or via VM portals are charged for separately, and quite often address issues that you wouldn't expect. In order to diagnose these, there has to be access to current TSB and OEM information. The specialist moderators in the SimplyDiag Network play a massive part in getting to these pattern failure software fixes quickly for others as well as myself. They are brand specialists with valuable insight into brand specific issues. So, as a specialist, I rely on specialists – there seems to be a pattern developing!
A lot of emphasis tends to be put on the actual cost of equipment and information systems required to perform effective troubleshooting, but this couldn't be further from the truth. In my opinion, charging for diagnostics isn't really about the 'tool' but rather the skilled technician behind it, their knowledge, and experience.
This brings us to the crux of the matter; the actual cost of equipment, information and training. I firmly believe, as do many others, that specialisation is the way forward in order for us to thrive, make a profit, and satisfy customer demand. The advances in technology should be viewed as a big opportunity, rather than a threat. Buying the latest generic scan tool and one data system is simply not enough – we have more access to great training at a reasonable cost than ever before.
We also need to buy wisely; at the moment 85% of issues can be covered with generic tools and info, but that is changing rapidly. OEM equipment and information has never been more cost effective and readily available, not only from the VM portals, but via Tier 1 aftermarket providers as well.
Our future competition is not the aftermarket, but the OEM – that's who we need to be investing and pricing to compete with. This makes the training we invest in the most important component to future success.
---
To find out more about Steve Scott and The SimplyDiag Network, click
here
.