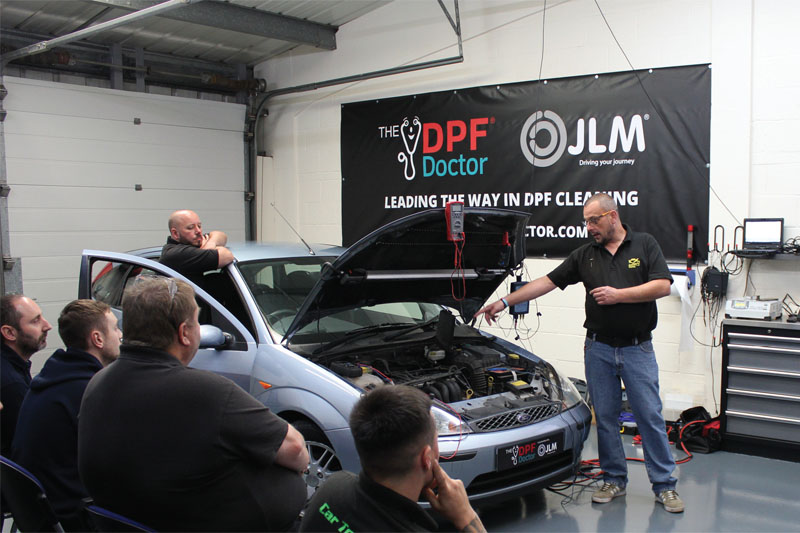 ---
PMM recruited the help of Tony Powell AMIMI, Senior Technician at A P Autodiagnostics, to report back on the training offered at the newly opened JLM Academy by diagnostics trailblazer Steve Scott.
---
Back in September, I attended the one-day diagnostics course, Troubleshooting 101, at the new JLM Academy in Ashington. Steve Scott, a highly skilled technician in his own right and a founding member of the Simply Diagnostics Network, was running the course. It was my first full training course with him, but I had seen a previous short talk by Steve on one of The DPF Doctor's training days and was impressed enough to book this event.
No stupid questions
To kick off proceedings, Steve set the tone for the training day with a very down to earth introduction, putting everyone at ease by pressing home the point that there is "no such thing as a stupid question". Steve made it clear that he had no intention of delivering a school lesson; he wanted to get us enthusiastic about diagnostics by providing a hands-on experience.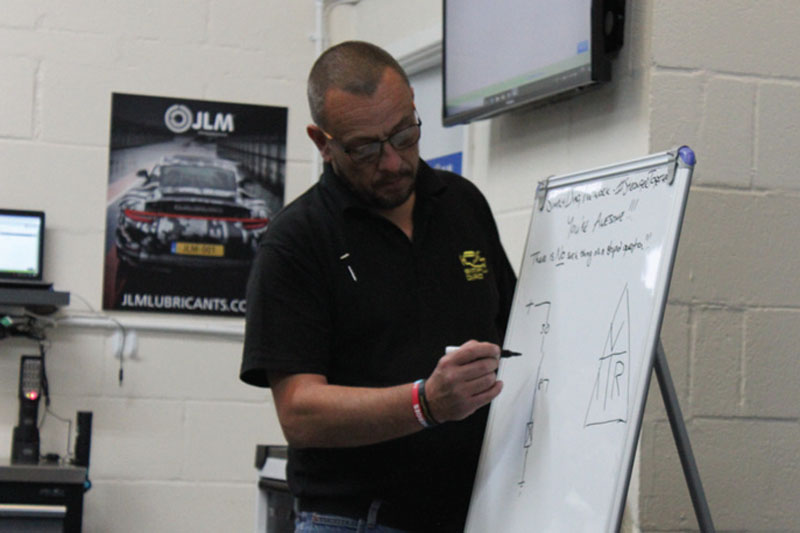 He began with some basic checks, as well as outlining the basic tooling that all technicians should have in their toolboxes. Take a simple 21W bulb, for example. Steve showed us how it can be used to make a circuit test look easy. His explanations were full of little titbits of information like this, which are priceless for those who want to improve their diagnostic process. For another example, he showed us that a highly corroded wire with an Ohm meter can still pass the test, but put a basic load on this wire and it doesn't stand a chance. It quickly became clear that the training was designed to highlight that diagnostics doesn't have to be complex. Instead, more often than not, the simplest way can sometimes be the best way.
Don't always go expensive
For the next part of the course, Steve moved on to a very expensive multimeter with a built in thermal image camera. Using the meter, he introduced us to a number of easy tests, from simple battery testing through to running issues. He then went on to show how even the cheapest multimeter was able to carry out these tests effectively.
Swiftly moving on, Steve pushed home the point that a voltage drop can be a technician's best friend. He showed us how easy it is to carry out a voltage drop test, and how accurate the results can be.
It's all about mentality
With some basic processes covered, we then turned our thoughts to the theory behind diagnostics. A mistake that many technicians are guilty of is testing something when you don't know for sure what the result of that test will be. Knowing a result is a crucial part of a diagnostic strategy, not only because it allows you to establish the accuracy of the information you gather, but it means you are able to plan the next step of the process whilst collecting vital diagnostic evidence.
Steve's whole attitude was to approach diagnostics in a positive way; affirming what you suspect is the case, using simple tests with simple tools.
As if to make a point, Steve then demonstrated a test that took roughly 15 minutes, and it proved absolutely nothing at all! It seems some simple training is all it takes for you to avoid wasting both time and money.
Practical diagnostics
The demonstrations on test vehicles were well designed and very simple. At one point, Steve showed an intermittent starting issue that refused to behave. The stubborn vehicle constantly started, even after the earthing lead bolt was loosened. Eventually, it faulted for us. However, each time the starter engaged, sparks shot out. Thankfully, this gave the game away a little as to what the issue was. I'm sure many of us have had intermittent faults that just won't show up when we have the vehicle in the workshop.
In the afternoon, we were given a meter and asked to carry out some simple tests to make the point that diagnostics can be easy and stress-free if it is approached in the right way.
How does it compare?
I have attended many courses run by some very large companies and the most highly qualified trainers in the trade. After Troubleshooting 101, I felt like Steve's course was well and truly up there with the best. At the end of the day, I had learnt some very valuable and important lessons, and was fully won over by Steve's mantra "#strongertogether".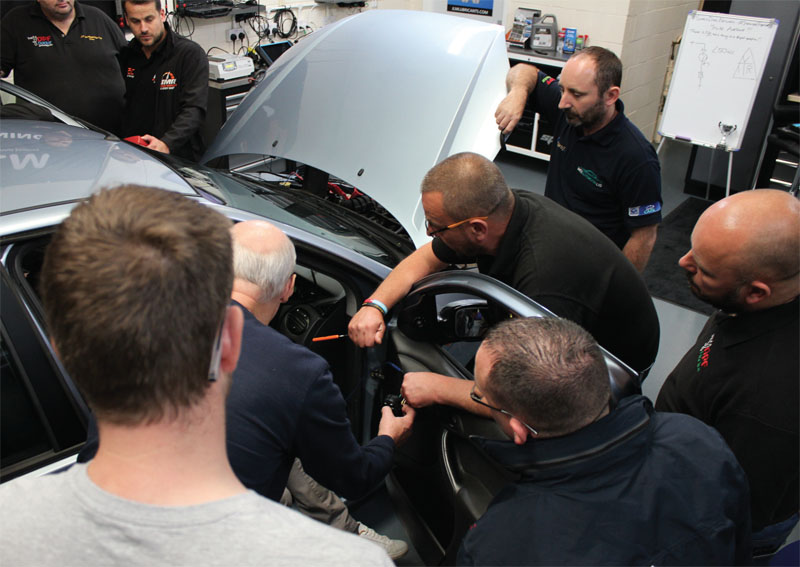 So, for me, if you are looking for a diagnostics training course, you can't go wrong with Steve Scott. Regardless of your training or skill level, I simply cannot recommend this one enough. Having spoken with the other attendees, we all felt the same, all of us coming away thinking that the course was worth every penny.
We all need to continue our training, and back-to-basics training is, in my opinion, a must. As technicians, we should all want to stay at the top of our game, and courses like Troubleshooting 101 are there to ensure we have that opportunity.
Real- world users
The training that Steve delivered was immediately put to good use in my garage the day after the course. Whilst testing an SCR system, the generic diagnostic tool kept saying that 5bar was correct, yet the dealer tool showed almost 7bar. As it turned out, this was because the manufacturer had updated the software system, which meant the information had also changed, causing the generic tool to be incorrect. If I had followed the generic tool's information without question, it could have resulted in the fitment of some very expensive replacement parts, when there wasn't actually a fault to begin with.
---
To find out more about Steve Scott and the Simply Diagnostics Network, click
here
.