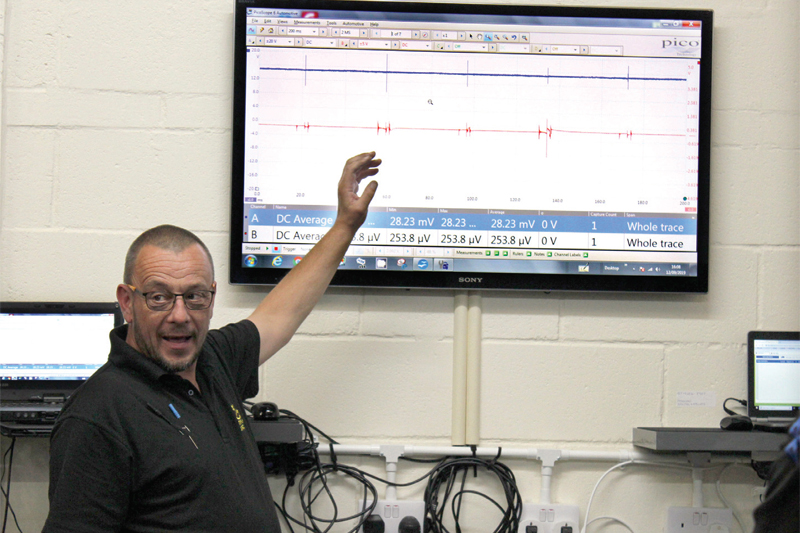 ---
As the UK navigates through these strange times, the automotive industry has found solace online. The SimplyDiag Network is a digital community founded on the principle of being 'Stronger Together' and has been a support crutch for many technicians ever since its inception. PMM speaks to one of the platform's directors, Steve Scott, to find out more about it.
---
Steve Scott is a name that has appeared in the pages of PMM many times before. A highly skilled automotive diagnostician, his expertise has provided brilliant insight to many of the publication's readers. Yet, this is only one aspect of his contribution to independent garages across the UK.
Steve, alongside three other directors, is the driving force behind a new online support platform for proactive, positive and progressive technicians that have a thirst for automotive technical knowledge. The SimplyDiag Network was not always as it appears today. It all began with Steve in front of a camera uploading content on YouTube. In a recent Zoom interview, Steve gave the full story: "I was just a normal diagnostician, watching YouTube videos on diagnostics to find any useful info that would help me at work.
"Then, one day, I ended up talking to Paul Danner, a.k.a. ScannerDanner, the American diagnostics YouTuber, who asked me why I didn't pick up the camera myself. So, I did! That was three years ago.
"I started streaming on Facebook Live and then built up a YouTube channel called Simply Diagnostics. My intention was to provide fellow professionals with useful information that would help them out if they happened to come across a difficult diagnostics problem. But beyond that, my main goal was to do my bit to improve the public perception of our trade, educating people on the skill involved in doing what we do."
The reputation of the industry has always been one of those big sticking points between customers and garages, and if truth be told, it's not completely unwarranted. Steve understands this and is working hard to put to rights what is now a misconception. Many training providers within the garage sector realise that this is a major hurdle that needs to be vaulted if progress is to be made. As an example, Steve referred to James Dillon, the diagnostician behind the training provider Technical Topics, as someone with a similar attitude towards improving the skills of UK independents.
Many onlookers would assume the two training providers are competitors, but this couldn't be further from the truth. Steve explained, "James and I both realise that many technicians out there 'don't know what they don't know'. They are essentially 'unconsciously incompetent'. Through the SimplyDiag Network, Technical Topics and our other partners, we want to help combat this problem."
YouTube to Facebook
Having established a healthy number of YouTube viewers, Steve set his sights on how best to spread the technical information that he was compiling. Once again, he turned to Facebook, and created the group SimplyDiag YT. Open to anyone, the group was free to join and, soon enough, membership was at 4,000 strong, which led to a number of previously unforeseen problems.
"I realised that by providing this information for free and attainable to anyone and everyone, I was devaluing the skills of the industry," Steve continued. "So, I created a closed group. This is when the SimplyDiag Network really began.
"Unfortunately, I came up against another issue with this format. Trolls and people who weren't willing to buy into our productive ethos quickly overran the group. In response, I shut it down and started a new group that included a small subscription fee. As planned, the fee made sure that only those willing to take it seriously were included in the group.
"At this point, things were going really well. That was until we realised that much of the information posted in the group quickly became lost due to Facebook's content algorithm. Good, useful content would quickly disappear from the news feed. The next step, therefore, was to find a way of controlling the content's exposure."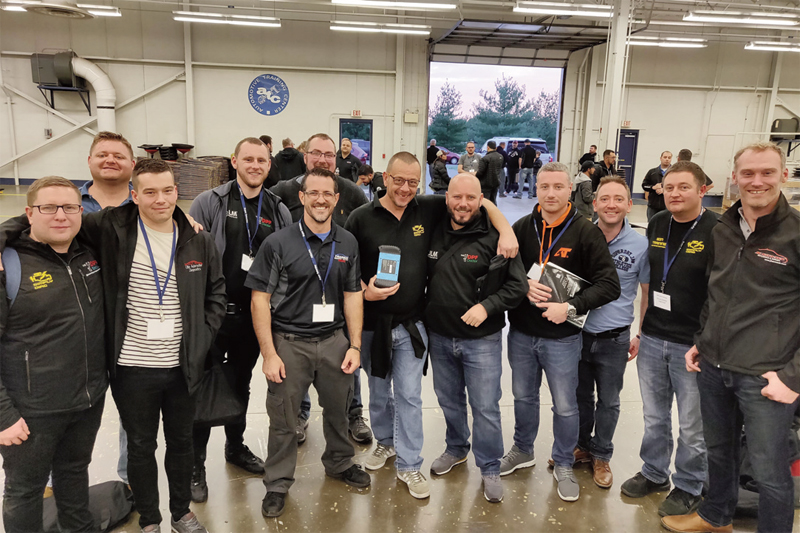 SimplyDiag.net
Just before the country went into lockdown, Steve and the other directors launched the SimplyDiag Network portal, SimplyDiag.net, moving away from the Facebook model. COVID-19 restrictions meant a number of independents had to shut up shop for a period of time, which naturally led them to going online and seeing what was out there. Many were after educational resources, some were looking for industry solidarity, and others just needed a support network whilst they found themselves without day-to-day employment. SimplyDiag was the perfect place for all of this.
Although the lockdown no doubt had some effect on initial and successful sign-up figures for the SimplyDiag Network portal subscription (£15 per month, or £150 for 12 months), Steve believes it was more to do with the various SimplyDiag groups that had preceded it and the ethos of the community.
"We just want to put a big arm around anyone who wants to learn, who wants to get better, and do the job properly. We have created a huge technical resource through our community, but we don't just focus on education. Garages were really affected when lockdown first came in, and we wanted to be in a position to help those that needed it. A number of suppliers stepped forward with sponsorship; some we had worked with prior to the portal, such as Diagnostic Connections, and others that were new to us. The industry really came together."
#StrongerTogether
The interview continued with a number of anecdotes illustrating instances where the network had really proved that it fosters a nurturing and supportive online environment. From sourcing new equipment for technicians that had had equipment stolen, to pulling together funds for online training for those technicians that had struggled with their mental health during lockdown, SimplyDiag became a truly positive place.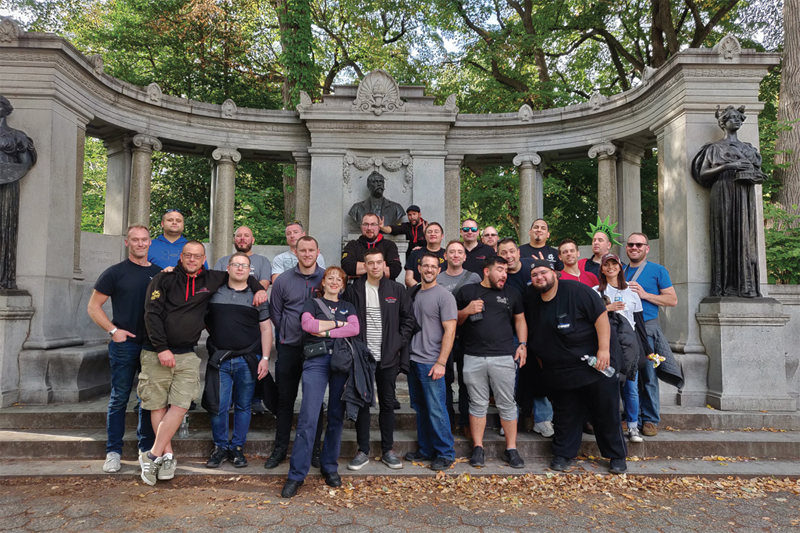 Behind the scenes, the SimplyDiag directors have grand plans for the platform. The 'Stronger Together' ethos is not just restricted to the UK aftermarket. Steve explained that they had recently started to expand their idea and platform to our American neighbours across the pond: "It makes no difference where you happen to be. We want to spread the SimplyDiag attitude and ethos to anyone willing to listen and engage. My intention next year, is to visit the US again and meet with a number of technicians and network members across the country. Now that we have the portal, there is nothing stopping us from going worldwide.
"Our aim is to become a global online community of investigative technicians."
---
To find out more about the SimplyDiag Network, click
here
.