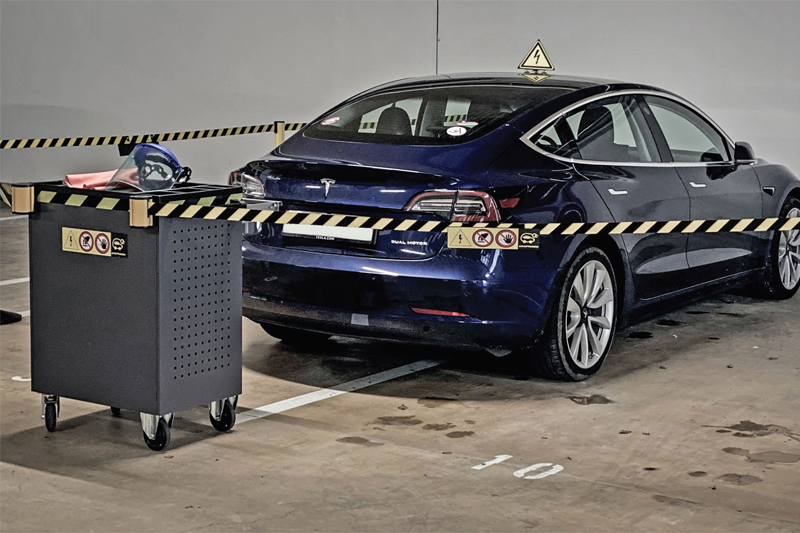 ---
PMM talks to Paul Fallon, UK Representative for Kraftwerk Tools, about the company's plans for UK expansion and the launch of the new VDE Tool Trolley for hybrid and electric vehicles.
---
PMM: Thanks for taking the time to speak to us, Paul. To start with, would you mind going over Kraftwerk Tools' origin story?
Paul Fallon (PF): It all began in Switzerland, where the company was established in 1979 by its founder, who was a fan of the Kraftwerk pop group and so named his company after them. Now, over 40 years later, Kraftwerk is a large international player with offices in Switzerland, Shanghai, Germany, Spain, and France – the main distribution hub. With over 4,000sq/m of warehousing space for our 5,000 products, we can distribute anywhere in Europe within three working days. The hub also houses our training and innovation centre, developing the new products for tomorrow.
PMM: A household name in Europe, why has the company decided to break into the UK market now?
PF: Kraftwerk specialises in manufacturing and distributing hand tools for the professional automotive and industrial sector. We recognised that the UK automotive aftermarket is now the eighth largest market globally and the fourth biggest in Europe after Germany, Italy, and France. With a growth rate of 3% per annum, the UK is set to overtake France in 2020 to become the third biggest market in Europe (statistics provided by SMMT report, The Importance of the UK Aftermarket to the UK Economy).
We believe Kraftwerk has something different to offer the UK market and have therefore focused our efforts on gaining new distribution partners.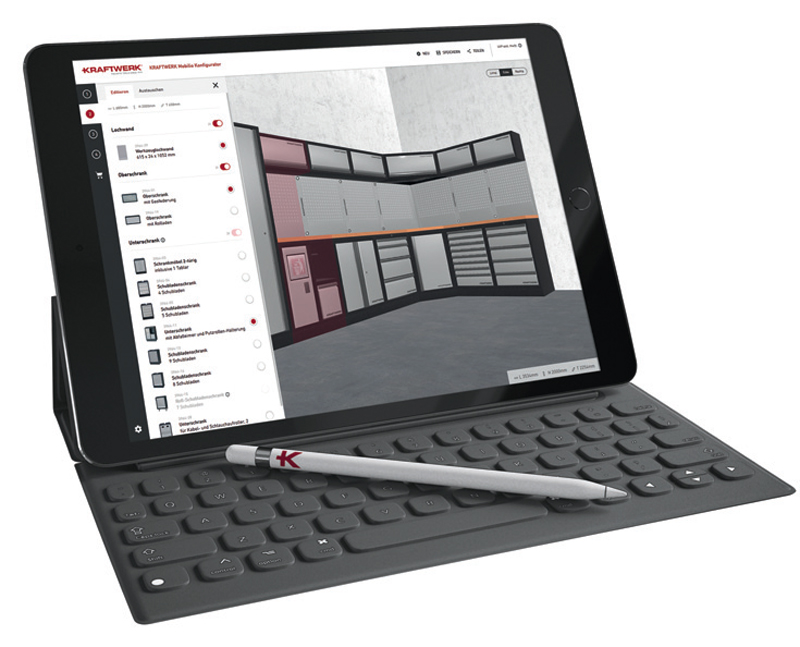 PMM: This is a highly competitive market, so what makes Kraftwerk Tools different?
PF: The driving force behind the Kraftwerk company is to ask ourselves the question 'what is the best solution for our customer?', and to answer this every day by developing exciting, innovative products that will make technicians' working lives easier. Recent examples include the new Mobilio storage solution, which provides bespoke storage designs for the workshop owner. Then there is also the new VDE Tool Trolley to cater for the growth of the electric vehicle market.
PMM: You have quite a noticeable focus on hybrid and EV tooling, why is that?
PF: Once again, our market research highlighted that the electric vehicle market was set to grow exponentially over the next five years with over six million hybrids and EVs expected on the UK roads by 2025 (statistics provided by JP Morgan, Driving into 2025: The Future of Electric Vehicles). Kraftwerk had recently developed a new VDE Tool Trolley for the Tesla service centres in Switzerland, and we identified a niche in the UK market to offer it to garages who were sending their technicians on training schemes that lead to IMI certification and TechSafe recognition for hybrids and EVs.
Before we launch any new products, we rigorously research and test the market, and as part of that process, we carried out an online survey with the readers of PMM, the results of which supported the launch of the VDE tool trolley into the UK market.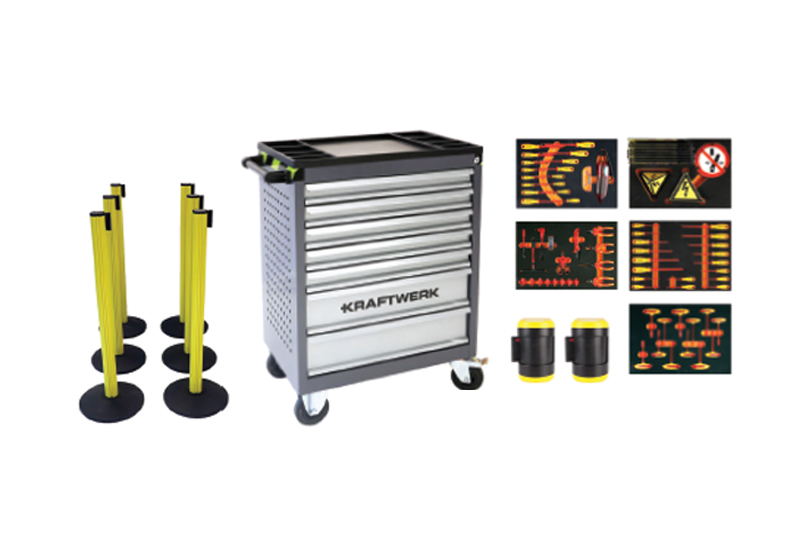 PMM: Did the survey produce any particularly surprising results?
PF: The most surprising result in the survey was the expectant demand for the product. We surveyed over 14,000 PMM readers of which 70% confirmed that they will be signing up to an IMI TechSafe course in the next two years. The second finding was that 53% believed that they would then need to purchase the Kraftwerk VDE Tool Trolley to help become compliant with the regulations to safely work on electric and hybrid vehicles, as there is nothing like it available in the UK market.
PMM: What are the highlights in the Kraftwerk hybrid and EV range?
PF: With many vehicle batteries now delivering over 900V, it can be fatal if you are not using the correct tools in a safe environment. The Kraftwerk VDE Tool Trolley not only comes with all the tools required to service and repair EVs and hybrids, but these are also VDE insulated, providing protection up to 10,000V and safe live working up to 1,000V. The trolley also comes complete with high quality barriers (as per those specifically designed for crowd control) with high visibility black and yellow ticker tape to keep the working area contained in conjunction with the legislation. As well as what's been mentioned, there is also a warning triangle and 16 warning signs; the trolley itself keeps everything neatly self-contained for quick and tidy access.
PMM: As an industry expert, in your opinion do all garages need to be able to service hybrids and EVs?
PF: Absolutely. The UK Government has recently set a target that by 2030, 50% of all new vehicles registered are to be electric. This combined with new emissions standards from the European Union that came into force in January 2020, requiring car manufacturers to reduce their fleet average emissions from 120g/km to 95g/km with each gram over the limit costing them €95 per vehicle, suggests that, like it or not, the changeover to electric/hybrid vehicles is happening (statistics can be found here).
Consequently, garages will see an increasing number of these vehicles coming in over the next few years and they need to be in an informed and safe position to be able to work on them or they will get left behind. Also, for insurance purposes, technicians will need to be EV Level 3 qualified and they will need the correct tools and safety equipment, which is where Kraftwerk can help.
---
For more information on Kraftwerk Tools, click
here
.