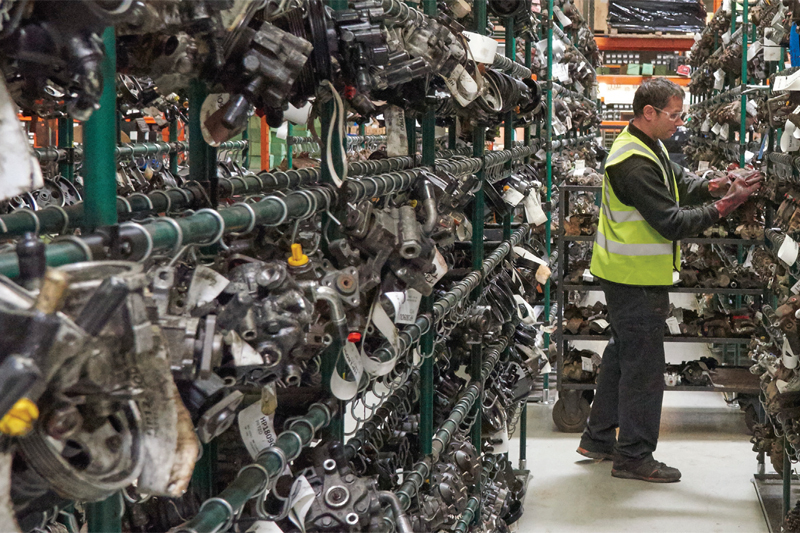 ---
As pandemic restrictions and Government aid come to an end, businesses are left to pick up the pieces and assess the damage. Remanufacture specialist Shaftec explores the factors that enabled the firm to weather the storm of the previous two years so well.
---
While many other companies within the aftermarket sadly felt the negative effects of both a nasty dose of the virus at the time, and suffered subsequently with the effects of long Covid, Shaftec has quietly seen some success over the past two years. Whilst many companies' fates have been unavoidable due to the nature of the pandemic, the transmission, braking and steering remanufacturer and supplier has not only survived but quietly thrived. Years of hard work, strong stock holding and a customer base – as well as pre-emptive strategic preparation which had started years before – meant it not only escaped virtually unscathed, but that September 2020 was up 33% on September 2019 and across Q4, business was up 15% compared to the previous year.
As a UK-based business operating from one facility in the midlands, Shaftec has almost complete process control. This business model means that it can always guarantee constant availability. This enables its customers' businesses to carry on, whatever the weather – in Whitehall or anywhere else.
This stood them in good stead as the world faced up to the global pandemic and Brexit uncertainty. Everything from old core acceptance through to the boxing of fully tested, shelf-ready product happens in one place. That, together with careful and strategic planning and the fact that it has stockholding of over £5million meant that apart from the initial couple of months when the industry came to a global standstill, the Shaftec business and brand have seen continued growth.
Joe Toakley, Marketing Manager explains: "Many of the processes which we put into place to protect customers from any Brexit fallout saved us during the pandemic. The cornerstone for many of these processes was laid years ago. Enhancing efficiency, bolstering productivity and amplifying our square footage, we consolidated the entire business into one facility in 2015. We further increased capacity by 8,000sq.ft. in 2018 by adding a mezzanine floor, giving us a grand total of 50,000sq.ft. of production and storage space. This allows us to keep an extremely healthy supply of finished stock. It also means we have space to keep an impressive amount of any ancillary parts that we source from OE suppliers in Europe: brake caliper seals for example. Because we've been planning for this for years, we were able to continue supplying our customers even whilst the rest of the world stopped moving."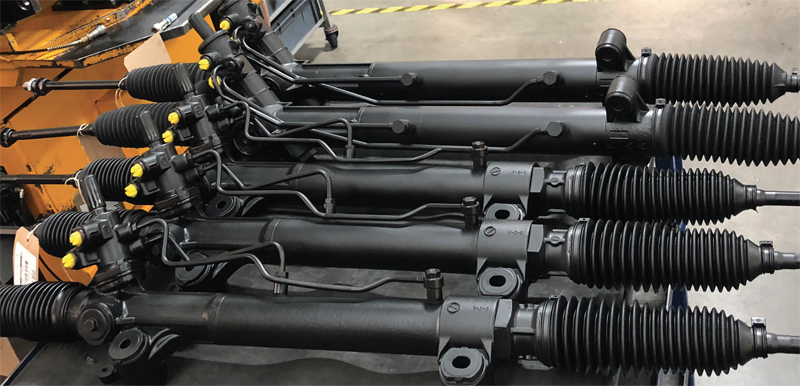 All of this preparation was incredibly important when it came to ensuring Shaftec didn't run into any supply problems throughout 2020. "We're well aware of the fact that if garages don't get the right parts at the right price when they need them, then the supply chain breaks down, impacting everyone – including us as remanufacturer and supplier," continues Joe. "Because of this, we invest heavily in our forecasting ability, and work closely with partners TecAlliance to be able to offer our customers the most reliable and up-to-date technical data."
The biggest growth area for Shaftec has been steering, particularly electric powered steering (EPS). "With a rise in the number of vehicles with EPS now falling out of warranty and into the aftermarket, electric powered steering is only going to continue to grow," he explains. "We think the next two years will see a dramatic rise and we have prepared by investing heavily in R&D and new-to-range additions. We've increased the skill set and ability of our R&D team and every time we need to assess the remanufacturing specifications for a part, we have to invest in a brand new unit. We've also improved our quality control processes by implementing more specific management positions to oversee the majority of the remanufacturing stages. There haven't been any issues across this area, but given the increase we're seeing in demand, we are making sure we are well prepared to face any eventuality. With the time, research, and investment we have put into EPS I am confident that the Shaftec brand name will increasingly become synonymous with this product area."
Shaftec is built on the bedrock of range and availability. Joe continues: "Coming to the end of 2021, we're in a good place. Because we're in a good place, our customers have the utmost confidence in us to keep them supplied with the parts they need to keep their own wheels and those of their customers turning. We remain at the forefront of range and availability within the UK for EPS, as well as all our other product groups. As garages have to constantly evolve to the new technologies in vehicles entering the repair aftermarket, they will continue to rely on our range and products to provide affordability without the compromise on quality against an OEM unit."
"Business looks incredibly positive for 2022 and beyond, as we work with our customers – the UK distribution network – to enable their customers, the UK garages – to continue to grow and prosper," Joe concludes.
---
Want to know more? For more information on Shaftec, click
here
.