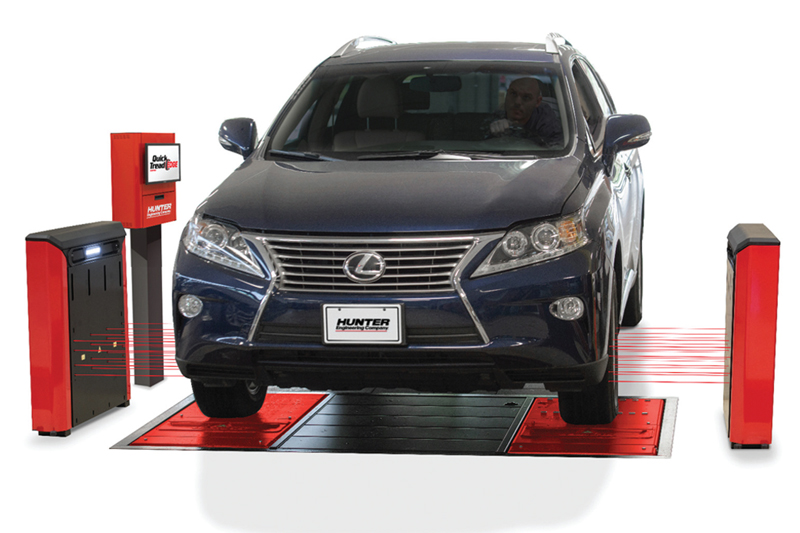 ---
Pro-Align, the wheel servicing equipment specialist, has launched a vehicle diagnostic health check system. Here, PMM investigates how the new Hunter Quick Tread Edge can help garages increase their revenue and improve customer service.
---
The Hunter Quick Tread Edge is a drive-over tread depth scanning system that is able to scan the entire width of the tyre, from edge to edge. To obtain the tyre scan results, users simply drive the vehicle over the equipment's scanning plates, allowing the tyre tread depths to be measured across the whole width of the tyres. In total, the system takes more than 280,000 data points to produce accurate 3D images of all four tyres on a vehicle, including tread grooves and patterns.
The scanning plates can be installed as either a surface mount or flush mount system, giving added flexibility. Regardless of which option is selected, workshops can be sure of ongoing accuracy as well as low servicing and maintenance costs, thanks to its corrosion-resistant stainless steel construction and self-cleaning air knife. With full compatibility with HunterNet, results can be shown instantly to customers, and records can be stored to create a detailed customer history to aid with upselling and future marketing efforts.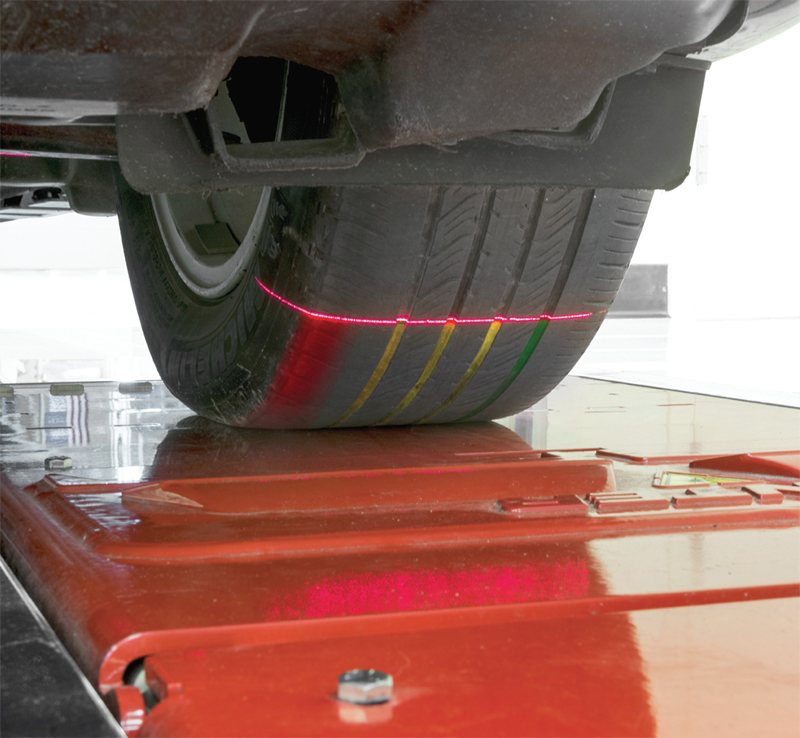 "The Hunter Quick Tread Edge is an incredibly exciting new product that we're very proud to be launching in the UK," commented Greg Thompson, Group Account Director at Pro-Align. "The equipment provides the most comprehensive and detailed tyre tread results available from an automated drive over system. Not only does this eliminate the guesswork that comes with manual inspection, but it's also fast, reducing labour costs and increasing tyre sales opportunities.
"Unfortunately, tyre safety remains a serious concern in the UK, with hundreds of road casualties caused each year as a result of illegal and dangerous tyres.
"The Quick Tread Edge is easy to integrate into a normal workshop environment and simple to use. Alongside the potential commercial benefit it brings to the workshop, it also raises awareness of the issue of dangerous and illegal tyres with customers – this is a positive step forward for the wider road safety agenda," Greg concluded.
One of the key features of the Quick Tread Edge is the speed, accuracy and transparency of the tyre tread depth scan results. As an automated drive-over system, there's no need for manual tread depth measurements, which are not only time consuming, but are also open to scrutiny from an accuracy perspective.
When connected to HunterNet, garages can show customers their scan results instantly. This can be achieved either via a terminal on the sales advisor's desk, via a large Flightboard in the customer waiting area, or results can even be sent directly to a customer's mobile phone.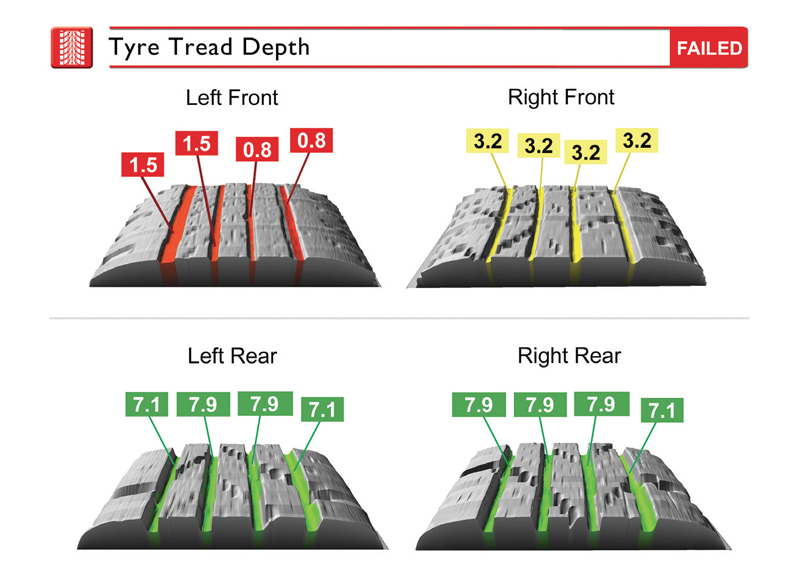 While Quick Tread Edge is available as a stand-alone system, it can also be integrated into the Hunter Quick Check Drive system. This provides workshops with the ultimate automated vehicle health check diagnostic system, assessing the wheel alignment settings and tread depths of every vehicle entering the workshop, no matter what job they are booked in for.
---
For more information about the Hunter Quick Tread Edge, click
here
.