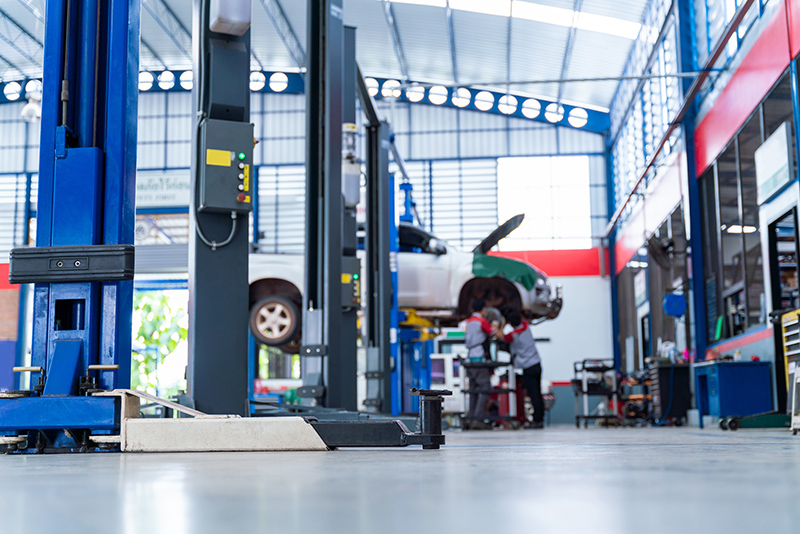 ---
The PMM team visited the Garage Equipment Association's Chief Executive Julian Woods at the association's HQ in Daventry to discuss the problems facing the supply of garage equipment.
---
What are some of the issues being voiced by members recently?
The big one that's going through this year is the UKCA mark. Post-Brexit, the country has decided to replace the CE mark as the safety standard as of January next year. This means that testing and approval work will now need to be done in the UK. A lot of this will just be a duplication of what happens in Europe. So there's a lot of added costs with no added benefit it feels at the moment.
How have materials shortages affected garage equipment suppliers in the UK?
Yes, a lot of our members have suffered supply issues due to Brexit and COVID. Some manufacturers still do manufacture in the UK, but not many. They are struggling to import raw materials. Beyond raw materials, a lot of small electronic components come from China and Asia and there have been major issues getting them into the country. In the last year we have heard from a number of members who couldn't get equipment manufactured or imported because of supply issues.
I think the root cause is a combination of both Brexit and COVID. People should be aware to import a container from Asia now has quadrupled in price from a couple of years ago. So the cost of all imports has gone up through the roof.
Are rising prices being passed on to independent workshops?
Inevitably, yes, the cost will go to the end user. But if you buy in the UK from a European supplier, if you try to bring that into the UK, you're then liable for that product. So you can't just buy it cheaply from Europe and ship it in because you still then become liable. So there's no advantage in doing that.
Most members are trying their best not to put the price up on equipment. Obviously, the equipment market is a very competitive market. But inevitably, costs are starting to creep up because of the added import costs and the complications involved. But where possible, they are trying to keep the costs down to a bare minimum.
Fortunately, the general feedback is that the supply issue is easing. It's not as bad as it was but it is still quite bad. Certain products still have extremely long lead times, but most manufacturers now pipe that into their supply line. So they're aware that if is a 16 week lead time for certain parts, they can now get over that and work as best as they can.
Does the microchip shortage affecting the vehicle industry have much impact on garage equipment supply?
Yes, but not directly. Most of the circuitry that's in garage equipment is brought in on pre-assembled boards. The microchip problem is maybe more supply and demand in general about electronic components. I won't say it's a specific item, it's across the board.
Steel has gone through the roof in recent times. Steel costs and electronic components are the two areas that we get the most complaints about. Also, when it comes to moving equipment into and around the UK we certainly are seeing problems. Between the HGV driver shortage and the change of customs requirements and VAT requirements, it's causing delays and increased costs.
Would you say there's been a perfect storm?
Yes. It seems that the last couple of years have been a combination of everything. It's all come together at the one time to create a bad situation for the market. Not just garage equipment, but for every sector it feels like.
---
Want to know more? For more information, click
here
.