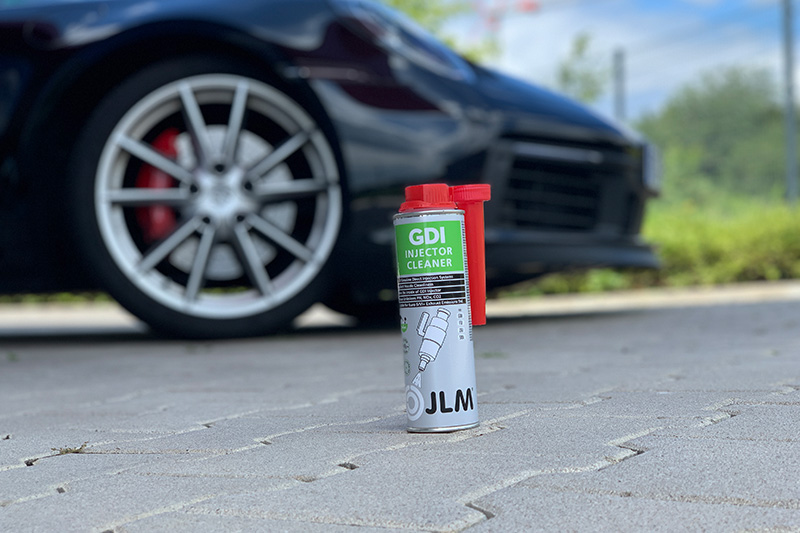 ---
JLM Lubricants has revealed with fuel prices rising in the UK at an alarming rate vehicle maintenance is more important than ever if motorists are to get maximum miles from their tank.
---
This means the independent mechanic will be key to ensuring vehicles are properly maintained and regularly serviced.
Mike Schlup, Managing Director of Kalimex, the UK distributors of the JLM Lubricants' product range, explained: "Driving fuel efficiently is a hot topic. But if a tank of fuel is to last longer then vehicle maintenance is as important, if not more so, than simply swapping bad driving habits for good ones. The professional independent mechanic holds the keys when it comes to attaining optimum vehicle health because a healthy vehicle burns less fuel. And this means choosing high quality additives from the JLM range for example, when they reduce or remove the need for a replacement part or repair.
"For many years JLM have collaborated with topflight mechanics, Darren Darling being a fitting example, before launching products to ensure they can used by mechanics on the most challenging vehicles. Because if motorists want to run their vehicle fuel efficiently and keep repair and service bills down, they must trust their mechanic to use premium quality additives over parts whenever possible. The same is true of commercial vehicles that have been hammered by the spike in fuel prices."
Mike continued: "There are many JLM products that will keep vehicles running in optimum condition. Take the JLM GDI Cleaner. It cleans the tip of the injector of direct fuel injected engines, with more efficient fuel injection and less fuel consumption as a result. With gasoline direct injection, the injectors get dirty and cook on a regular basis over a period of time. This product is used on many vehicles including ones technicians class as 'hopeless cases.' For example, one mechanic was so impressed with this product he emailed JLM HQ in Holland. He had tried the GDI cleaner on a VW Caddy CBZ. This car had contaminated nozzles and a lean run-in fuel of over 50%. 40 litres of fuel and a can of the JLM GDI Injector Cleaner and the standard width fell back to 10% – within the first 100 km. Used every 20,000 km it will keep the injectors clean and will play a crucial part in improved fuel economy."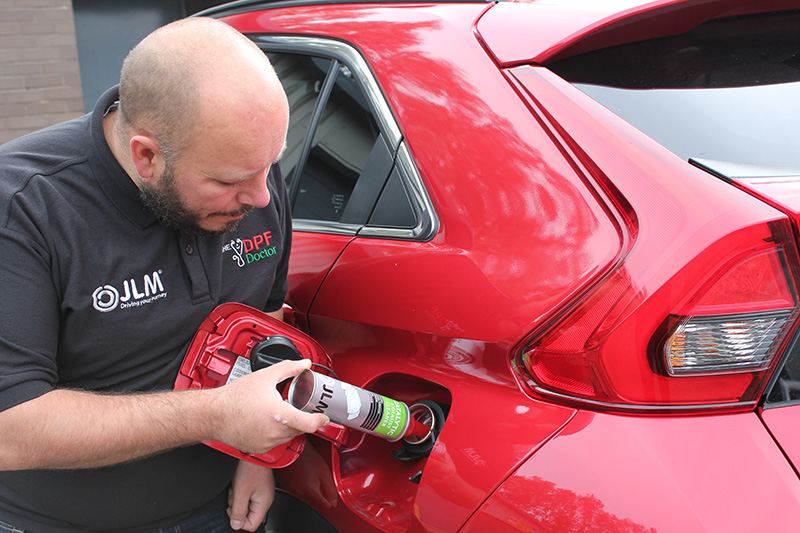 Petrol Extreme Clean is another JLM product worthy of being used by mechanics at vehicle servicing. It's the solution to late model cars and engines with severe build up blocking problems in various parts of the fuel system. These contaminations are tough and hard to dissolve with regular fuel additives.
Mike said: "This product is suitable for all petrol engines including direct injection with or without a turbo or catalytic converter. The special detergent in the JLM formulation cleans the fuel system including injectors, inlet and outlet valves, spark plugs and combustion chamber. The net effects are lower deposits of combustion residues in the cylinder and cleaner exhaust gases; the octane number boosted by 2-4 points plus an increase in engine power with better fuel economy. All from a multiple additive product that's added to the fuel tank before refueling."  For diesel vehicles, JLM have the diesel equivalent, aptly named Diesel Extreme Clean. This cleans the entire fuel system with lower emissions and fuel consumption as a result. It's also powerful enough to clear soot accumulation from the DPF, EGR and turbo vanes. And JLM's Diesel Injector Cleaner makes light work of the tough job of cleaning the injectors, again saving fuel and restoring engine power.
"Often when a car is being serviced, the oil is changed. When a mechanic adds the JLM Engine Oil Flush Pro to the old oil before adding the new oil, even old and very dirty engines are cleaned with a corresponding improvement in engine performance and a reduction in fuel consumption."
Mike concluded: "Motorists can't fight the price at the pumps, but they can trust their mechanic to use best of breed maintenance and prevention products to improve fuel economy. And as an important aside, by choosing JLM products, a technician can also increase their revenues with additional repeat sales at service, maintenance, and repair."
---