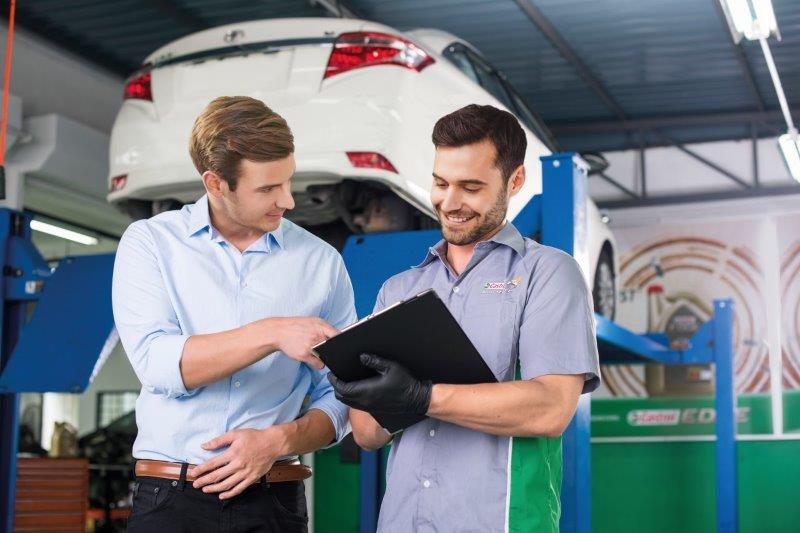 ---
A nationwide survey commissioned by Castrol has identified the most important factors influencing customer loyalty for vehicle workshops across the UK.
---
The factor mentioned more than any other – by 45% of motorists – was the perception that the work carried out represents 'good value'. However, the research also strongly indicated motorists aren't simply looking to save money; only 11% said they would stay loyal to a workshop because it is the cheapest available.
The second most important factor impacting loyalty was location, with 42% saying they would be more likely to keep using a workshop that is 'convenient i.e. close to home or work'.
Significantly, almost as important as value and location were factors relating to the capabilities and manner of workshop staff. 40% would stay loyal if they believe staff were 'well trained', and 39% if staff always 'explained clearly the work they need to do and sought approval before carrying it out'. In addition, over a third (39%) would keep using the same workshop if they felt the employees were 'friendly'.
A significant majority (67%) were prepared to travel up to 10 miles from home to use a workshop meeting the criteria they see as being the most important. A further 21% would travel up to 15 miles; only 8% would consider driving up to 20 miles.
The survey also highlighted factors that were less important for keeping customer loyal. Notably, only 14% would be more likely to keep using the same workshop because it always offers a courtesy car.
Layla Yebaile, Service and Maintenance Marketing Lead at Castrol Europe, said: "Perhaps the most significant thing that this research highlights is the importance of effective customer communication. It's clear that motorists will keep using a workshop that explains what work is required and how that work represents good value. We also know that communication is essential for unlocking additional profit opportunities – customers will pay workshops for premium products where the benefits are explained. That is why we put so much effort into helping Castrol Branded Workshops present their business in an effective way, so they can drive revenue growth today and safeguard customer retention into the future."