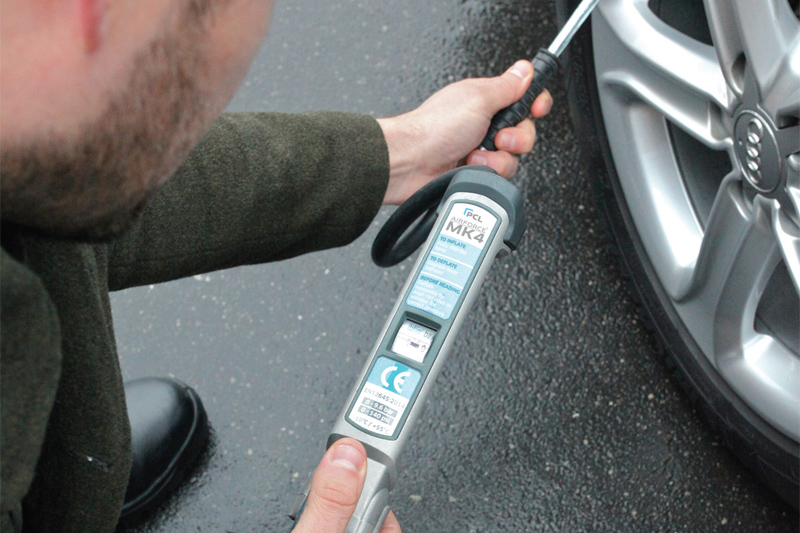 ---
PCL, the pneumatic and inflation solutions provider, recently announced that it has extended its warranty on its MK4 product range from 12 months to two years.
---
After considerable investment in the digital Accura MK4 and linear Airforce MK4, PCL has backed this up with a warranty expansion. The range's longevity within the garage environment has significantly increased, providing extra durability for indoor and outdoor applications. The Accura MK4 is now claimed to be as robust as the toughest linear unit, whilst the linear is as light, accurate and easy to use as the digital inflator. A biomorphic shape provides additional comfort for the user on both models.
A key factor in the handheld Accura and Airforce MK4's enhanced reliability is a two-stage valve, with no requirement for a small plug filter in the inlet to preserve valve life. It is not uncommon for plug filters to fail and clog up, slowing down the airflow, meaning more service time and wasted technician resources. In addition, the two-stage valve extends the life of the product, with tests showing it can cover more than 10 times as many cycles as its main contender.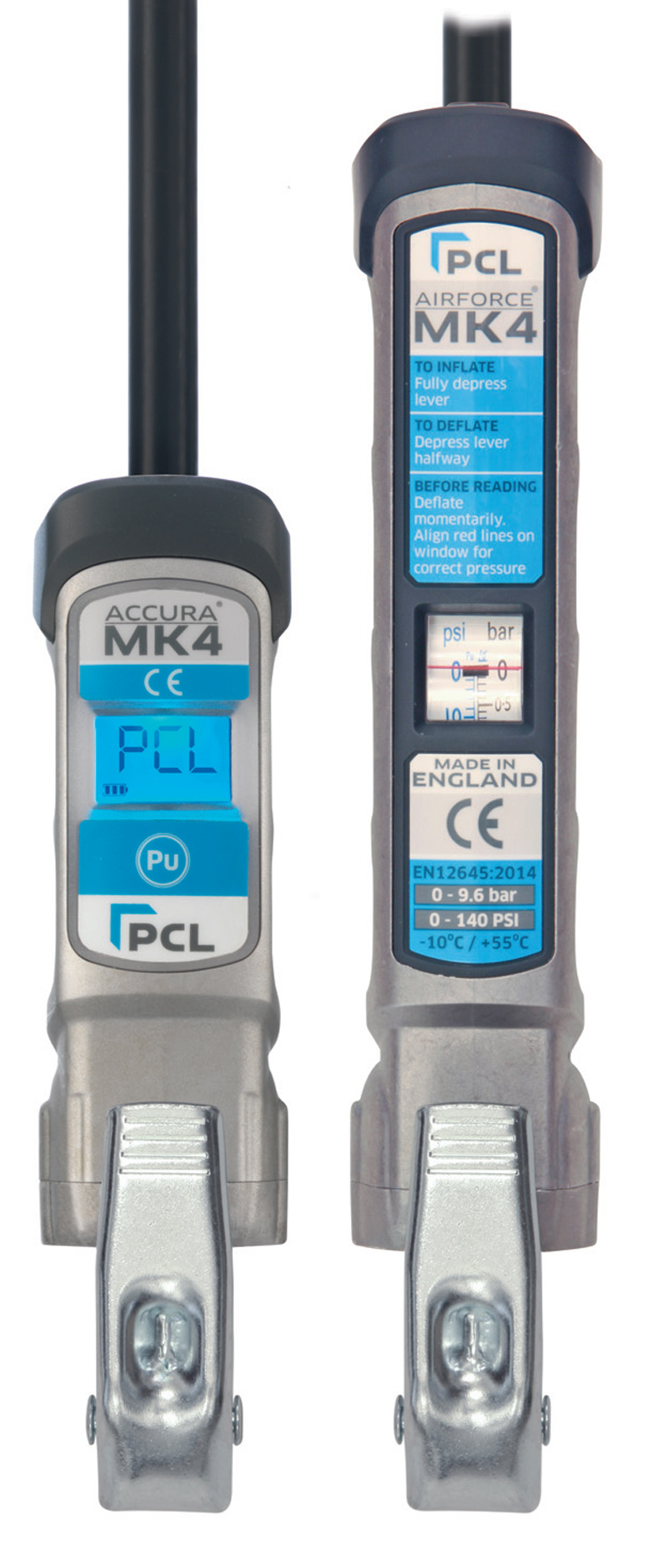 The Accura MK4, with its short slimline body design, LCD backlit screen and selectable units of pressure reading, is a very light metal-bodied digital gauge and is a versatile digital handheld product.
The MK4 was developed off the back of the MK3 to deliver greater accuracy, speed and reliability than its predecessor. It is still available with a wide range of tyre valve and hose connectors to suit all applications.
PCL Sales Director Lee Wright commented on the warranty news: "PCL is firmly committed to combining the same features and benefits that have stood the test of time with advancements in digital and mechanical technology. Major investments have resulted in an excellent range of products, and PCL is so confident in its reliability that we wanted to pass some benefit on to the customers with an extended two-year warranty. We are extremely proud of our Accura MK4 and Airforce MK4 tyre inflators, which have become industry standard in garages, petrol forecourts and tyre shops."
---
For more information on either of these ranges, click
here
.