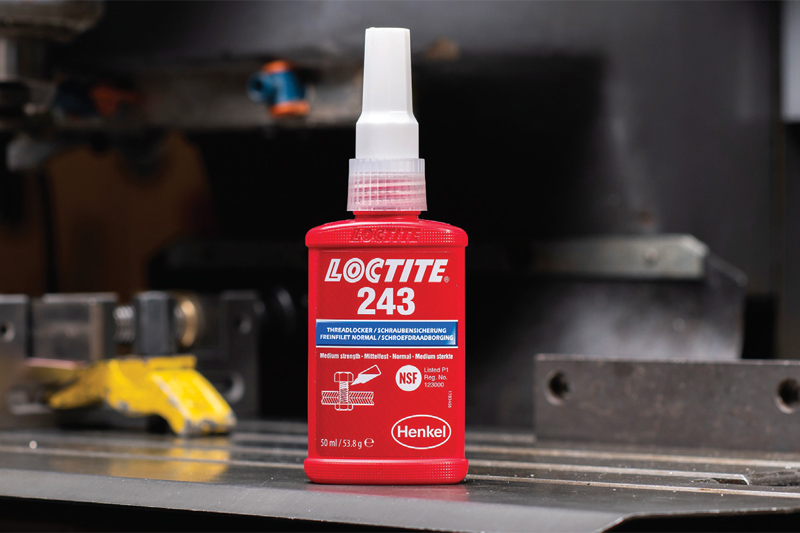 ---
Engineering adhesives manufacturer, Henkel, whose brands include Loctite, Teroson, and Bonderite, has introduced new packaging to prevent product imitations.
---
Product imitation poses a real danger. In the case of a threadlocking adhesive, for example, the outcome could be catastrophic; if the counterfeit product was used to lock a threaded assembly in a piece of equipment that is operation-critical and the mechanism failed, the cost savings would pale into insignificance when considered against potential revenue losses, reputational damage and safety issues.
The poor performance of the forged product could nullify the very reason why the threadlocking adhesive was used in the first place – to ensure long-term reliability and extend the life of the equipment it is used on.
To assure customers that the product they are buying is indeed the real thing, Henkel has taken important anti-counterfeiting steps. The first is the introduction of a new, patented bottle design that is very hard to replicate; it has distinctive shoulder and foot rims with edges that are textured, and the Loctite logo is recessed in the shoulder moulding. Henkel is also moving away from video coding batch and traceability data onto the bottom of bottles. The method it now employs is laser etching, which applies a permanent mark that is chemically resistant, cannot be wiped off with solvent, and doesn't fade over time.
---
For more information, click
here
.