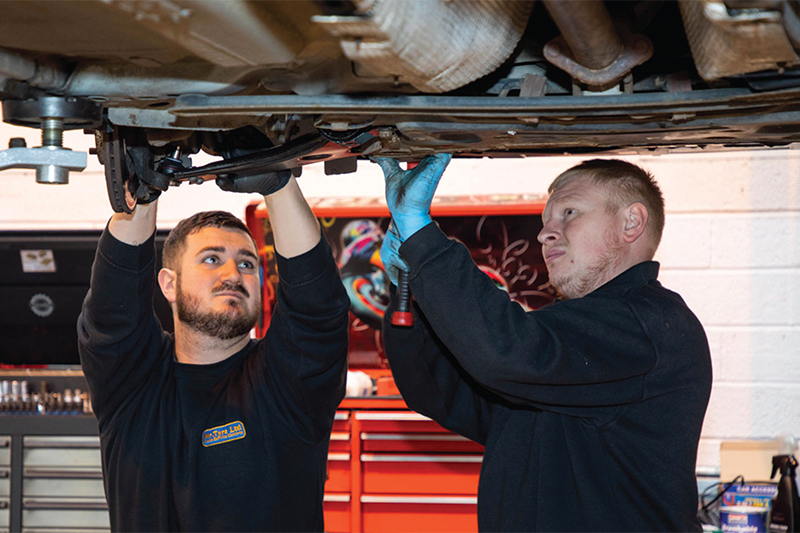 ---
The PMM team made its way to the midlands earlier this year to catch up with Pete Bamford, Retail Director at Mr Tyre, the celebrated chain of workshops celebrating its 50th anniversary.
---
Gold may be the metal required to adequately celebrate a 50-year milestone, but it is by no means mere longevity which entitles Mr Tyre to the first place award.
Indeed, the long history behind the chain of workshops may be the least impressive thing about it – instead, its ethos of professionalism and training is what makes it a shining example to follow in the aftermarket.
The company has been a widely-recognised name across Central England for the past five decades, serving thousands of motorists from its 36 regional branches.
Mr Tyre started life in modest premises in Sutton Coldfield as a tyre fitting centre. However, as the company's retail director, Pete Bamford explains, it was in 1979 that things really began to take off. "The original owner retired and sold the business to one of his technicians, Will Williams. Will is still the owner today and it was his drive and ambition that grew the company to what it is now. It's a common route in the aftermarket, to buy the business from the retiring owner and carry it on in the same direction. Will had a desire to grow the business, however, and soon enough he'd opened a second branch, and then a third."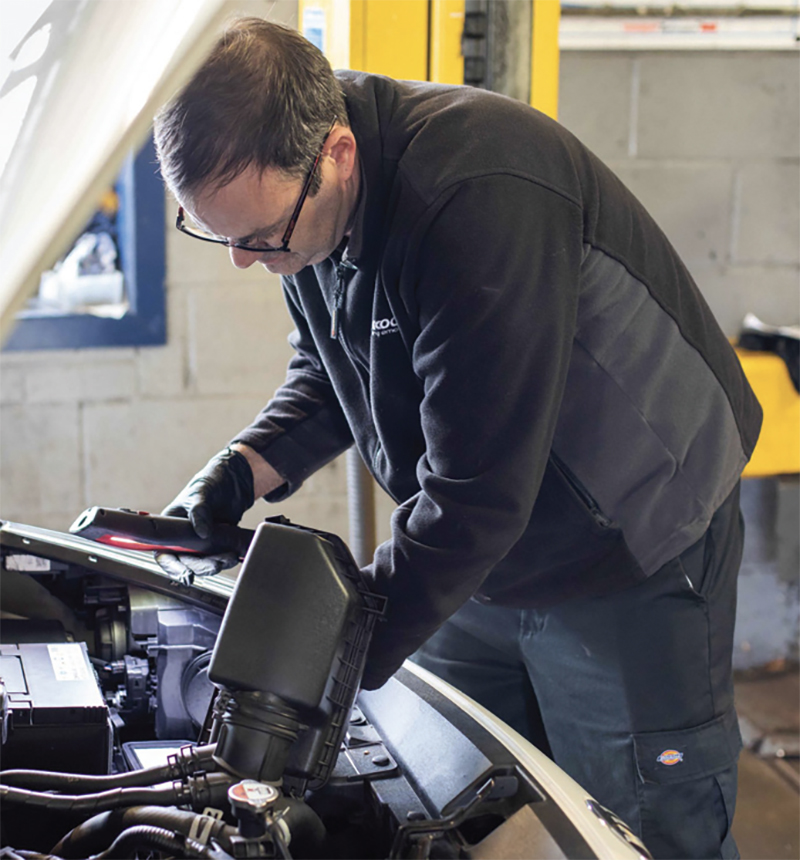 Not that it was a case of a big bang growth, however. As the company has always been careful not to grow to fast or to outpace itself: "We have never stretched ourselves when it's come to adding new sites," argues Pete. "We add them when there's a need, based on good locations. Today we're at 36 and we will continue to expand carefully."
Along with the expansion in premises, there has also been an expansion in services offered, so that now the company can meet the full range of needs presented by a vehicle, including diagnostics, full servicing and MOT assessments.
In fact, when we visited the Northampton branch, some of the team were out doing training for servicing Hybrid vehicles. "All of our branches will soon be expected to work on EVs," Pete explains. "We try to keep all our staff up-do-date with training and to keep on top of the latest developments within the industry. Training has always been a big part of the company."
Creating happy customers
The customer is at the heart of any business and that is especially true in the independent aftermarket. There is a lot of competition and car owners generally have very little knowledge on which to base their decision of who to patronise. As such, maintaining good customer-business relations is of the utmost importance.
Clearly, Mr Tyre is doing a good job. The company has built a loyal customer base across the region and its emphasis has always been on delivering superb customer service. This is reflected by their Trustpilot review average, which currently stands at 4.9/5 stars from over 13,000 reviews. Such is their reputability that they now rank as the #1 MOT test centre on Trustpilot.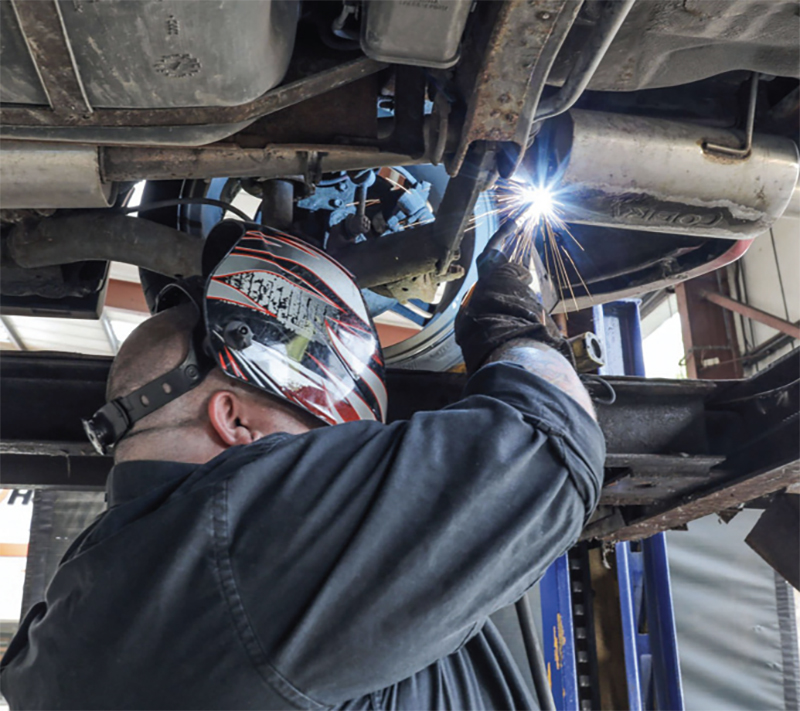 Pete said: "Our Senior Management Team has collectively over 140 years' experience in the tyre and automotive industry. I am particularly proud of our teams in the branches who work day in, day out, to provide great service to our customers.
"Everyone who works for the management team has worked their up from the bottom of the industry, which I believe is crucial to our success. Many, in fact, have risen through the ranks of Mr Tyre itself. It's important that we understand the industry we are working in and the people we are working with. That's the other important factor for success – you need to be a people person who can keep staff and customers happy.
Pete continues: "Each of us responds to both customer queries and issues. All businesses make mistakes, but the important thing is to put your hands up when you do make a mistake and do all you can to rectify it. Don't hide away from feedback – actively solicit it. Apart from anything else, good feedback makes you feel very proud of your team and the great work they've done."
Although ostensibly a chat about the past, we kept coming back around to the future. It's something Pete and the team at Mr Tyre are evidently excited about: "We are planning to hire 15 new apprentices this year, sourced from local colleges. It's important to provide opportunities to the young and we rely on new talent, of course. When you recruit, you need to choose the right people. We're not looking for experts, but for a good attitude and a desire to work hard and learn. A lot of kids don't realise how much potential there is for growth in the aftermarket. Training new recruits is something we strongly believe in – not punishing mistakes. You can't shame technicians into being good, you can only train them into being good."
---
Want to know more? For more information, click
here
.