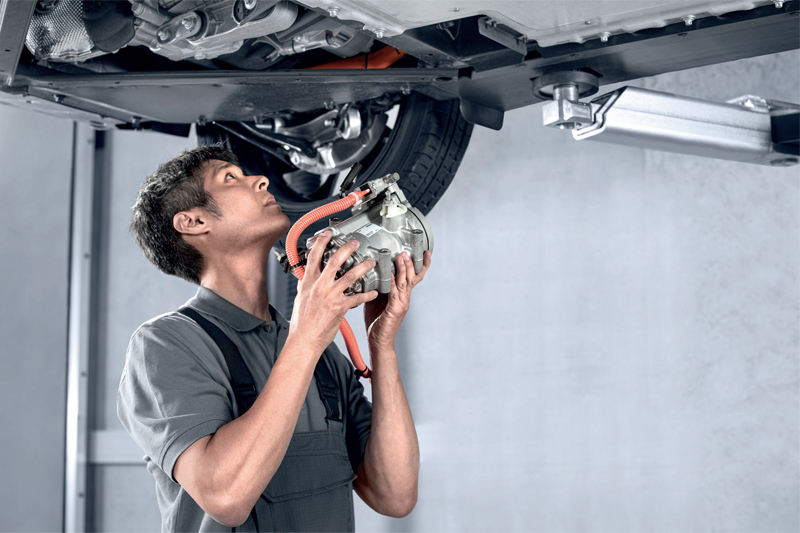 ---
Electric powertrains have been a major catalyst for change in the automotive industry, and this has been felt all the way down at component level. Traditionally, the A/C compressor has had the role of ensuring driver comfort, but with the rise of hybrids and EVs this is now changing.
---
A/C compressors are at the heart of the refrigerant circuit. They condition the cabin and control the temperature of probably the most important component in the electric vehicle powertrain: the battery. After all, keeping the traction battery at the right temperature has a crucial impact on the service life, charging speed, and cruising range of the electric vehicle.
This being said, traction motors and power electronics must also be cooled. This is transforming the role of the A/C compressor. While it was previously responsible for comfort in the cabin, it is now a component of the powertrain, protecting it from damage and ensuring the operational safety of the vehicle. Electric vehicles have to use electrically driven compressors because the circumferential ribbed belt cannot be used as a drive, as in the case of a combustion engine. But, hybrid vehicles, or vehicles with a combustion engine, also benefit from electrically driven compressors, since they can be operated on a demand basis, thereby reducing fuel consumption and CO2 emissions.
"The extended functionality of the A/C compressor in the area of e-mobility is boosting the significance of the A/C service, thereby creating greater service volumes for workshops," explained Olaf Henning, Corporate Executive Vice President and General Manager Mahle Aftermarket. "It is up to workshops to inform drivers of hybrid and electric vehicles about the consequences of a system failure. These range from reduced cruising range or vehicle stoppage, to damaged components. Of course, we support our customers by providing them with information, training, and our proven A/C service and diagnostics solutions."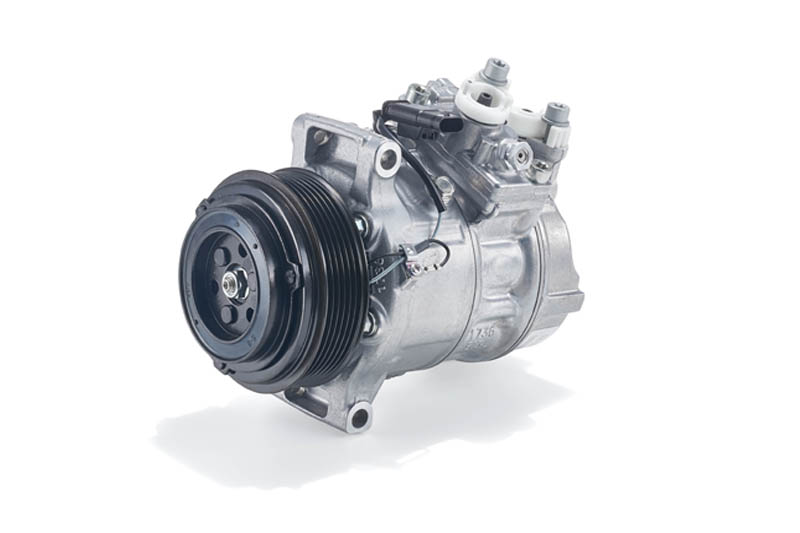 Technical insight
Despite the changing role of the component, the reasons for the electric compressor to fail are similar to the reasons associated with mechanical ones. The most prevalent being the poor or lack of maintenance to the component, which will often manifest in one of the following practices: the use of the wrong oil/lack of oil, or a refill with an incorrect refrigerant.
You will likely notice a failing compressor due to a number of symptoms:
Overheating battery
Reduced battery performance
Overheating traction motors
Overheating of power electronics
Mahle recommends that technicians carry out regular A/C servicing using the company's AC Service Solutions to prevent any potential failures. There is an opportunity here for garages to sell this service to their customers, since it's no longer just a comfort topic, but helps prevent damage to the vehicle.
---
To find out more, click
here
.