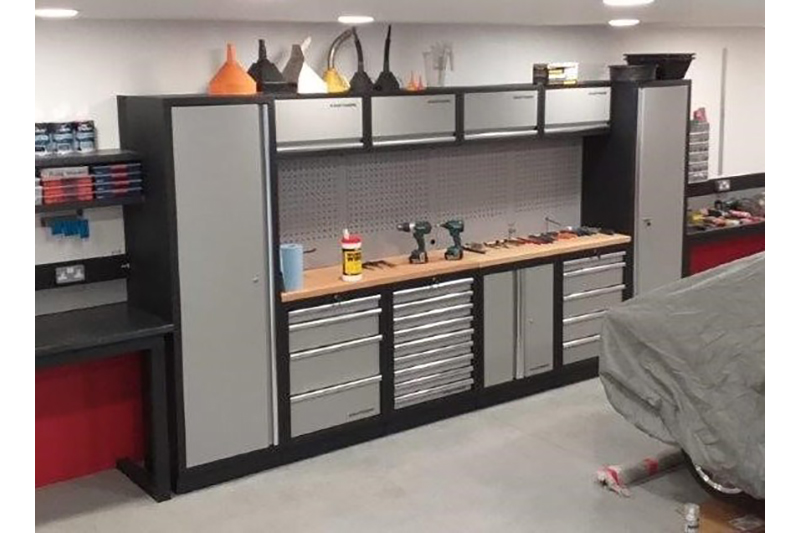 ---
PMM caught up with Pete Anderson of South Coasting Auto Detailing in Hampshire, to find out whether his recent purchase of a Kraftwerk 3.9m Workshop Storage Unit is paying off.
---
Thanks for taking the time to speak with us Pete. So, why did you feel the need to invest in storage and choose Kraftwerk over other storage brands?
As my business has grown over the years, I have found that I am buying more and more materials which I need to store and locate quickly when I am working on different cars. I researched the various storage brands online, and I found that Kraftwerk offered a better overall product package. They have a wide selection of different size combi units and offer a great range of accessories which I also needed, like hand tools with fitted inlays and lighting, which is not widely available. The whole package also just looked better quality and was more affordable. I also liked the fact they have been going since 1979 and the UK aftersales service was excellent when I needed some extra products to add to my order, they despatched them without delay.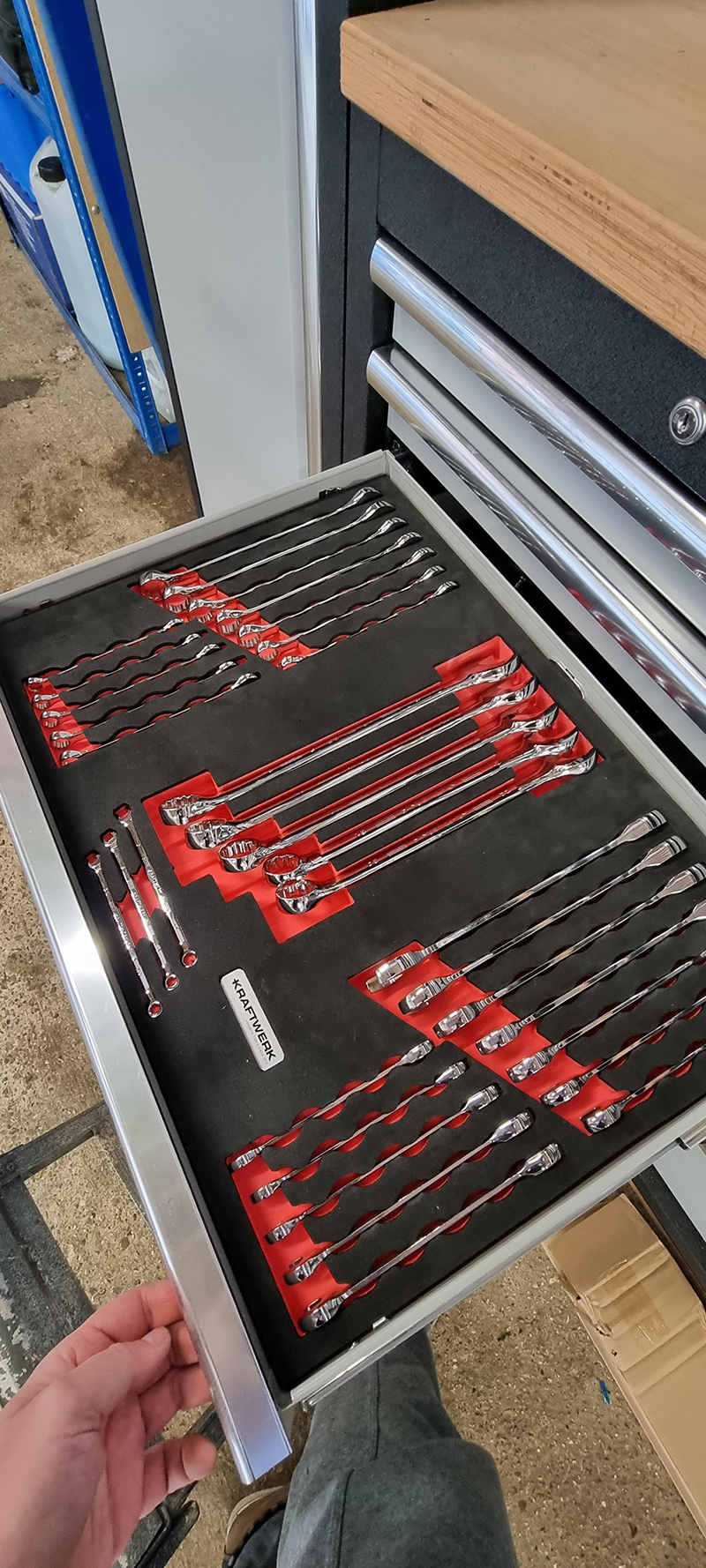 Was the unit easy to construct?
That's probably the biggest thing that put me off initially, but it really was effortless. I had the whole unit up in less than two hours. The drawer units came ready assembled which was a big help and everything else is mounted off the backing panels, so it's all free standing. There is no drilling into walls, it's just a case of bolting everything together using a ratchet spanner.
What is your favourite thing about the storage system since you installed it?
Everything is now tidy and within reach, stored neatly in a draw or on a shelf. It makes looking for things or storing various items so much easier. Visually it also looks great and in my line of work appearance is everything. If a customer comes into my workshop and it looks messy and scruffy, they assume that is how I work and it is a reflection of how I will treat their car. You never get a second chance to make a first impression with a new customer, and I have won new business just from compliments alone on how good my workshop looks.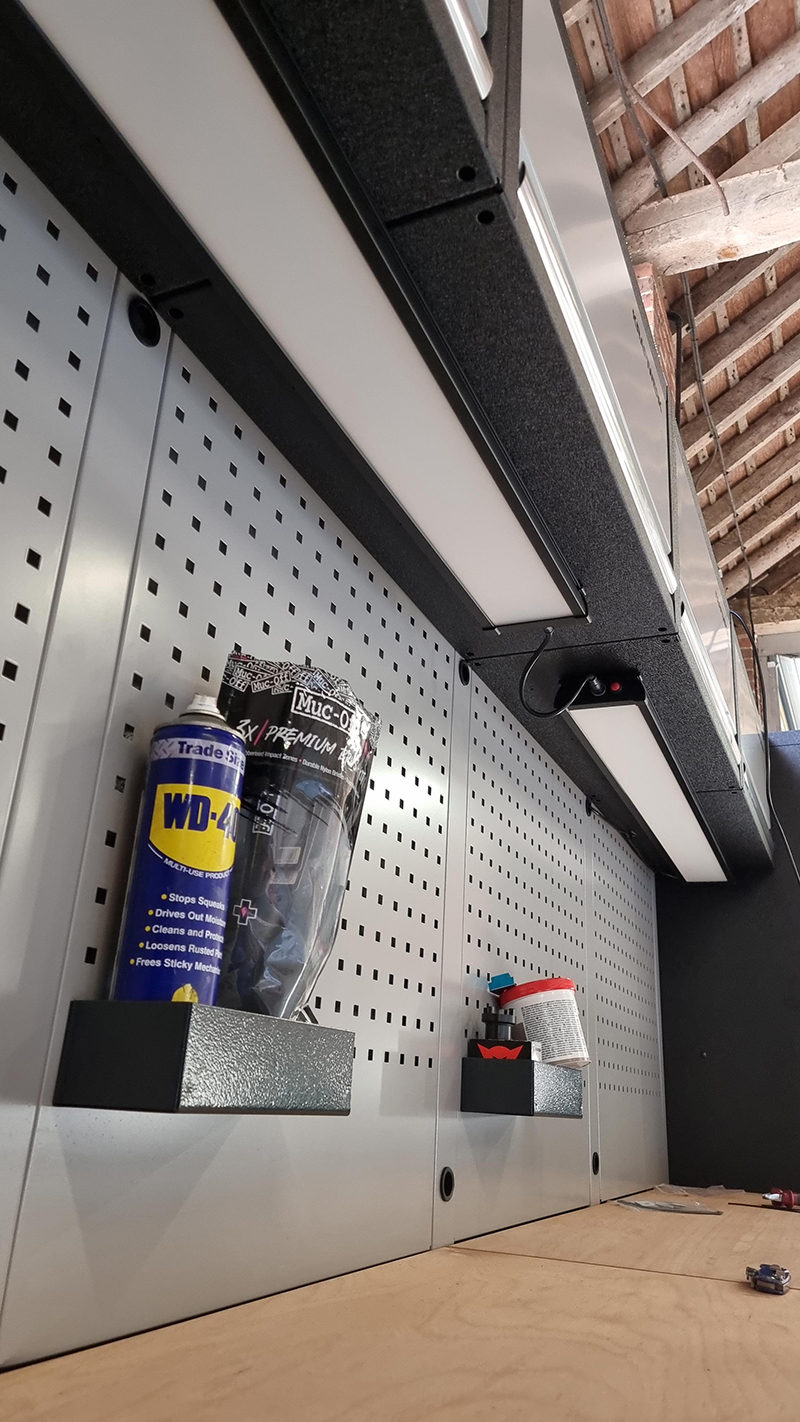 You mention you also chose Kraftwerk Storage for their accessories? What are these?
The modular furniture has a back panel for tool storage and Kraftwerk supplies a wide range of can holders, hooks and under cupboard LED Strip Lighting which I purchased so I can see things easily on my workbench. I also needed some new hand tools and I was really impressed that I could choose the tools I required from their online catalogue, and Kraftwerk then manufacture a fully fitted bespoke foam insert for the drawers. They have lots of different colours available, but I chose simple red and black, which really gives a professional look to my workshop.
Have you found that being more organised and having the right equipment has helped your business?
Definitely, in my game, time is money, so I can't spend 20 minutes looking for some detailing cloths that I ordered a few months back and are in some box at the back of the unit. I need to locate everything quickly and get the job done so I can get paid and move onto the next. Being organised is being in control, it's as simple as that really.
---
Want to know more? For more information, click
here
.