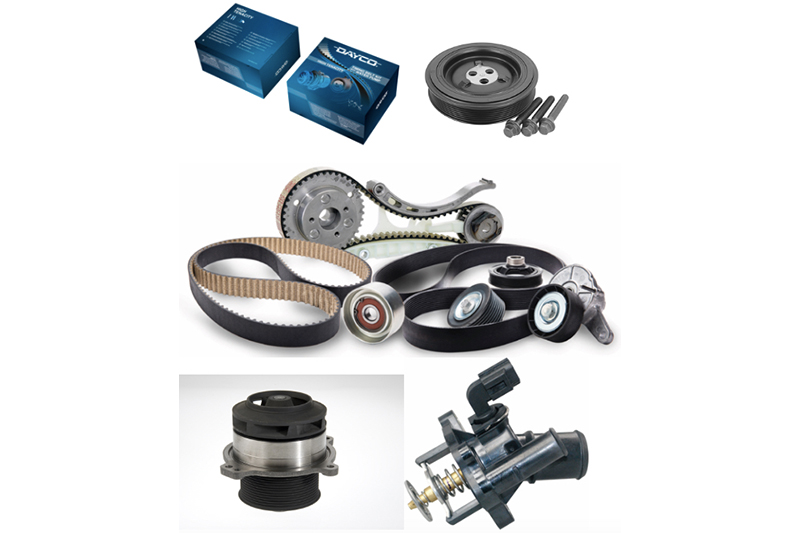 ---
Dayco has announced many of its recent additions are familiar power transmission components, but several fall within other categories, for instance, thermal management.
---
Among the parts recently introduced are thermostats, which together fit several popular vehicles from BMW, Mercedes, Renault and Volvo, as well as numerous VAG applications. VAG also features among the water pump additions that are an increasingly recognised product in our growing range of thermal management parts. Reverting to power transmission products, a notable addition among our new FEAD (front end auxiliary drive) kits is KPV1145, which features a unique Stop/Start tensioner and is the OE fitment on various PSA vehicles including the DS5, 3008 and 508. Although the tensioner is also available separately, they recommend workshops purchase the full FEAD kit, as this allows for a complete a full system overhaul, with the added security that provides the vehicle's owner. Finally, the damper pulley range has also increased with BMW, Mercedes, MINI, PSA, VAG and Vauxhall applications all in the mix.
---
Want to know more? For more information, click
here
.