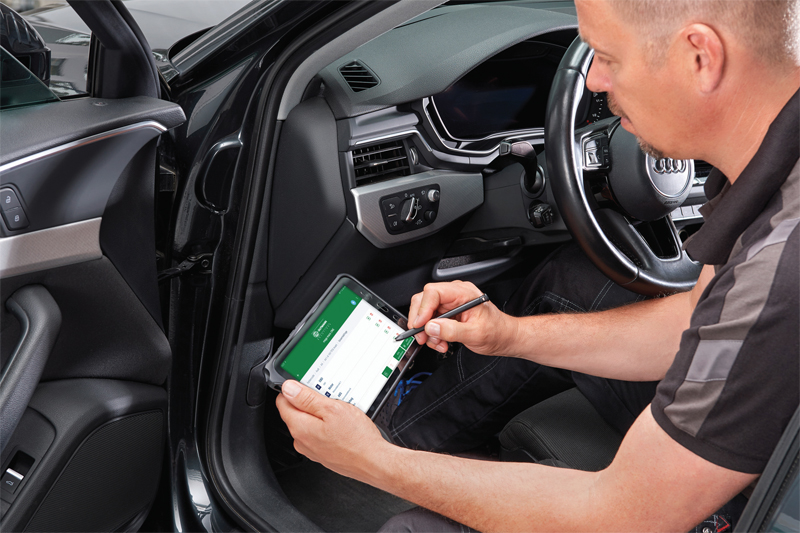 ---
PMM looks into the recent development from Hella Gutmann Solutions as the company releases its mega macs diagnostics tool as an Android app.
---
The increasing use of smartphones in everyday life is reflected in the growing popularity of tablets in modern workshops. Sales of Android devices in particular are booming because they are considered to be fast, affordable, and – due to the multitude of apps available – versatile. As a result, Hella Gutmann Solutions (HGS) is launching mega macs ONE, a brand new system that transforms a tablet with Android 6.0 or higher and minimum 7″ screen, into a fully-fledged diagnostic tool.
After concluding the licence agreement, technicians will receive the Bluetooth VCI, which mega macs ONE uses to communicate with the vehicle. Once the software has been installed on the tablet, technicians can use it on an unlimited basis.
All the basic diagnostic functions available on the mega macs ONE are equivalent to those provided by the mega macs devices. These range from displaying the OBD socket location in the vehicle, to reading/deleting trouble codes, global scan, resetting service indicators, parameter depictions (up to 16 at the same time), basic settings and adaptions, coding and actuator tests. The diagnostic results can be printed out or emailed to customers as a PDF document.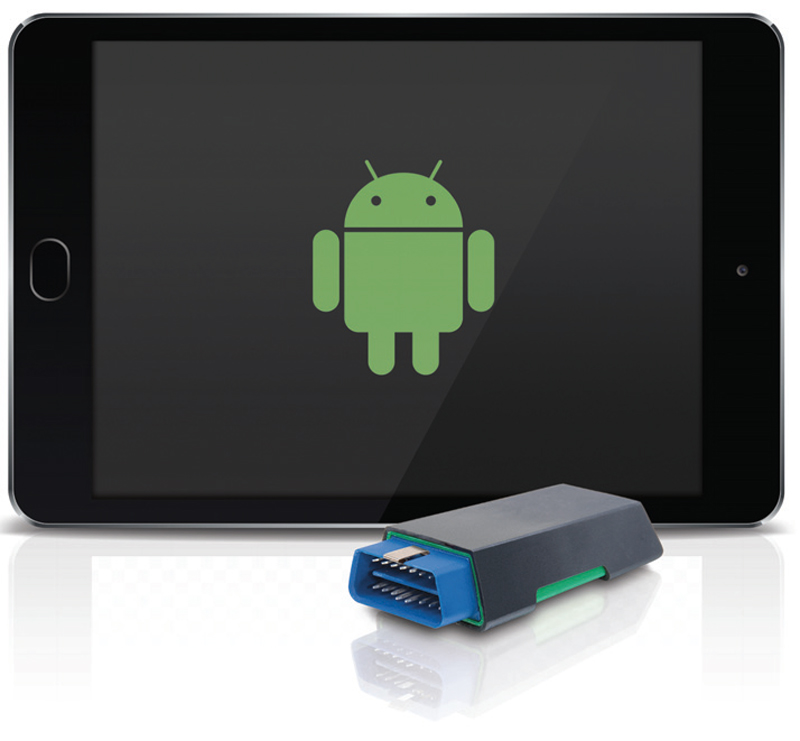 For rapid vehicle selection, VIN-based identification is available. Simply click once to see the OBD socket location and, if the global check option is selected, the system will automatically scan all the existing ECUs at high speed. Helpfully, users can toggle between several functions at any time when diagnostics is in progress without having to repeat the selection.
mega macs ONE also offers up-to-date customisation options, such as landscape and portrait screen mode, and changing both alarm duration when leaving the VCI wireless range and recording duration of measured parameter values. As is the case with HGS's conventional mega macs diagnostic devices, technicians also have the option of regular updates and services for mega macs ONE and contacting the HGS technical help line for assistance with diagnostic tasks.
Services at a glance
Wireless communication with the vehicle
Quick and unambiguous vehicle selection via VIN identification
Graphic display of diagnostic connection
Reading/deleting trouble codes and a comprehensive global check of more than 40 vehicle makes and 48,000+ vehicle models
Explanation of trouble codes with detailed information and descriptions
Full parameter depiction with graphics and explanation
Actuator tests, coding, basic settings
Service resets including condition-based and long-life resets
Diagnostic results sent as PDF via email
Flexible views (landscape and portrait format)
Car history for results recall
---
For more information on the mega macs ONE, click
here
.