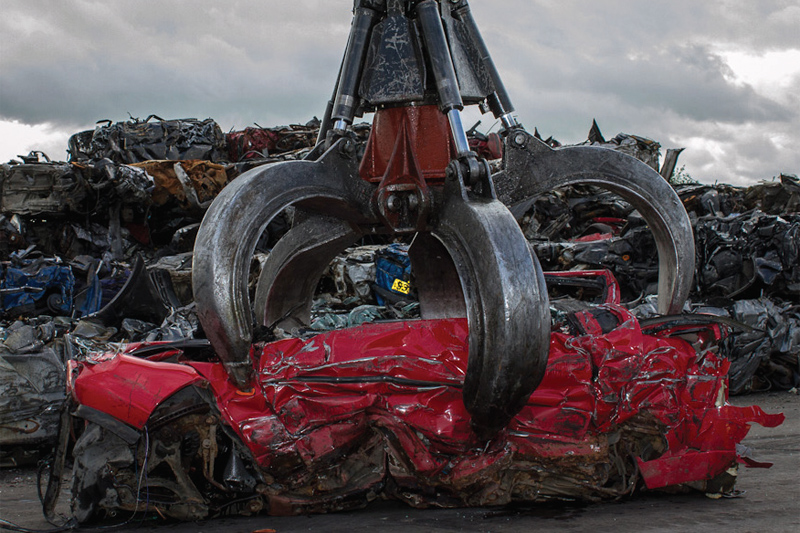 ---
Following last year's updates to MOT regulations, MOT testers in England, Scotland and Wales now classify faults under new defect categories. This has led to a large rise in MOT emissions test failures in 2018, but what happens when a vehicle that has failed its MOT is beyond repair?
---
Stricter limits have been brought in for emission control for any vehicles fitted with a Diesel Particular Filter (DPF). Figures by the Driver & Vehicle Standards Agency (DVSA) showed that MOT emissions test failures doubled in the first six months of this being introduced. 744,592 cars failed the MOT emissions test, compared to 350,472 for the same period in 2017.
Other items added to the MOT test checklist included:
Clearly under-inflated tyres
Contamination of brake fluid
Fluid leaks that can cause environmental risks
Brake pad warning lights and brake pads or discs are missing.
The new 'dangerous' fault category means that drivers can find themselves in the position whereby their MOT failure is not only beyond repair, but is illegal to drive. Scrap car recycler, CarTakeBack.com, saw a way that it could step in to help garages and garage technicians deal with this type of vehicle and help their customers.
Offer a recycling service to your customers
Since the update, the company has found that more MOT centres and garages are turning to its service. Whether it's an MOT failure, or a car just not worth the repair, using CarTakeBack, garages can give customers all the options open to them, including a fast and efficient way to dispose of an old car.
The company offers free collection from anywhere in the UK, taking the hassle out of getting the car to a scrap yard, or arranging the recovery of a non-runner. On top of this, CarTakeBack is the official recycling partner to many major car brands, which is reassuring to customers.
Alison Price from CarTakeBack.com commented, "Whether you recommend us or use CarTakeBack's scrap car recycling service yourselves, we can become that extra service to enable you to go above and beyond for your customers. We take away the hassle, relieving what can be a stressful situation, and you can guarantee your customers that every car will be recycled to the highest standard."
Although the rise in MOT failures due to stricter emission standards is not ideal for vehicle owners, identifying and fixing or removing polluting cars from the road makes a real difference to improving air quality.
Getting the app
To make the process even quicker and easier, CarTakeBack has developed a free Scrap Car Quote App for MOT centres and garages to use. The app is simple to use; once set up with an account, the user can get an instant quote for any vehicle and if they're happy with the price, they can arrange collection.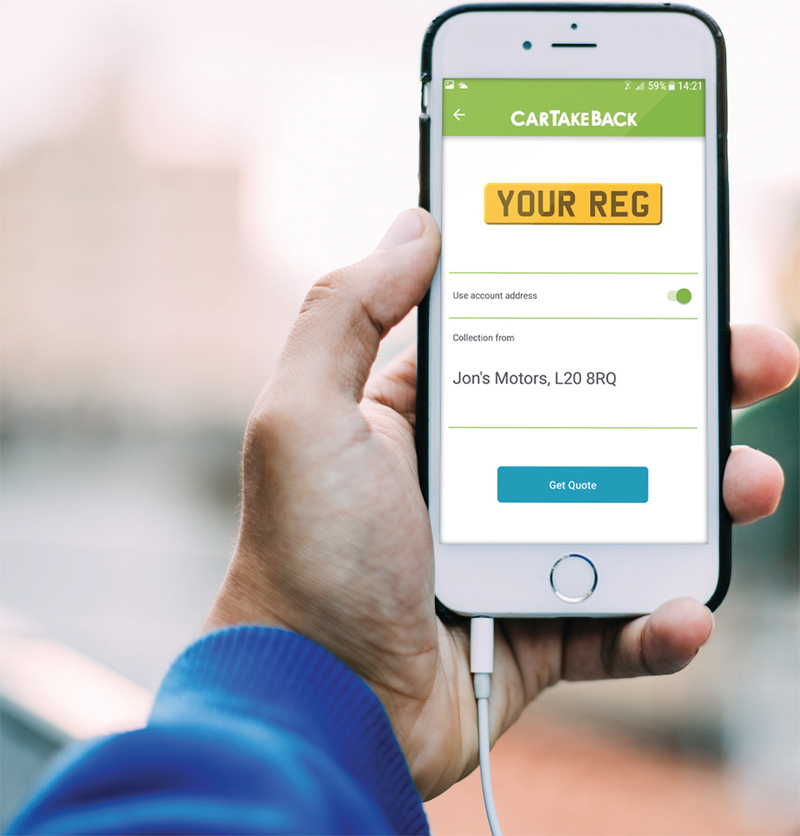 The scrap car quote app was developed to meet the needs of fast-moving businesses that need a quick and easy way to remove unrepairable vehicles from their site, freeing up much needed space, whilst also meeting their customers' needs by offering a complete service.
---
The app is free to garages and MOT centres. To download, click
here
.