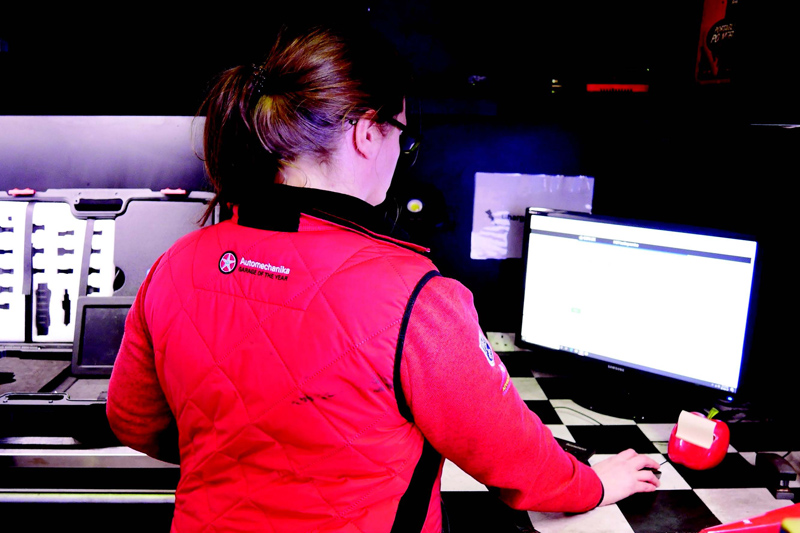 ---
In the first of her articles for PMM, Hayley Pells, owner of independent garage Avia Autos, stresses what she believes to be one of the most dangerous threats to the survival of the independent aftermarket – digital illiteracy.
---
Requirements of digital inclusion
Digital skills: This term is used to describe the use of hardware such as computers, tablets, smart phones and the internet. This is important, but is not the biggest barrier to digital inclusion.
Connectivity: Access to infrastructure needs to be far reaching. For example, industrial estates often have connectivity black spots. Mobile networks are catching up, but we are a long way from 100% coverage in the UK.
Accessibility: If both the hardware and connectivity issues are addressed, you still need to be able to read and/or hear. Any issues with hearing, sight, reading or understanding can suddenly manifest greater barriers that may have been previously masked by the individual. Sometimes this is out of a coping mechanism that has been developed over time, and the user may not be even aware that they have a challenge.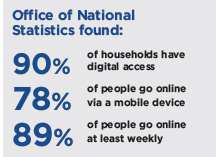 Barriers to digital inclusion
Access: Quite simply, not everyone can get online if they do not have all the requirements of digital inclusion; a challenge that VOSA had to address with the computerisation of its testing stations (pre-DVSA).
Skills: Not everyone can use the internet and online services.
Confidence: Not knowing where to start, fear of crime, bullying, lack of trust or making a mistake.
Motivation: Not everyone sees the internet as useful, helpful or relevant.
Is there a digital skills shortage for independent workshops?
Digital accessibility has a variety of well-known and accepted benefits. From banking to shopping, smart phone technology has enabled users to remain constantly connected to a wide variety of services. For technicians, the ability to work effectively with digital technology has progressively become more important as platforms replace posters for information such as vehicle weight information, and QR codes replace books for timing belt information.
The launch of REPXPERT by Schaeffler, for example, and the accompanying REPXPERT Academy LIVE training programme, is further optimised by its digital service, so that technicians are provided with technical information and supplementary training.
However, research from the government has shown that the people who could benefit the most from digital services are the least likely to be online. Digital exclusion makes poor sense for business, both within the organisation's immediate environment and interaction outside of this.
The NHS has identified that 11 million people in the UK lack basic digital skills, or do not use digital technology at all, making it likely you might be working with someone who is facing the challenge of digital illiteracy. Like all challenges to learning, not everyone is forthcoming in articulating their difficulty, and many may be struggling in isolation.
What does this mean for the aftermarket?

The increased popularity of social media platforms and e-commerce can mask a lack of digital capability or understanding. To use an analogy, the ability to consume a Happy Meal does not endow one with the ability to cook. In fact, the easy availability of fast food has actually been considered a barrier to nutritional understanding. The same thought process can easily be applied to digital literacy. Employing digitally native staff may present this issue more than those who have transitioned from analogue to digital, or it may not. Analysis of capability during the normal appraisal process can highlight any shortfall areas to address and develop strategy for increasing digital capability in the workshop. Some of these benefits include:
Business management
Increased efficiency
Access to training
Improved communication inside the organisation
Transparent client communication for instructions and acceptance
Business growth and planning
Access to funding and/or financial services
Scheduling of tasks
Aftermarket specific digital skills
Workshop management
Use of online ordering
Access of technical information
Completion of training
Recording of continuous professional development
Quality control
Equipment maintenance/calibration records
Blended skills
Utilising blended skills can trim the fat from most organisations, leading to a more efficient business model. Digitally literate workshop staff can, using prescribed frameworks, accept the work, order parts, book workshop time, engage with the customer, access technical information, obtain approval, complete the work, ask for quality control, inform the customer, take the payment and update the accounts ledger. This sounds like the work of several people, but can be easily accomplished by one worker. It takes a little more finesse to roll out to groups to produce effective results, but it can be achieved with leg work and purchased software provision.
Addressing barriers
Buddying up – You may find that within your organisation that you have digitally capable members, so creating an environment to share knowledge can increase capability quickly and cheaply. A structured approach with a problem to solve, such as creating a Twitter account, could produce a sharing of skills.
Personal learning – Some might prefer to work things out privately, so creating an opportunity to explore a website can increase confidence and prompt questions which can be used to translate this skill into other areas. A software provision with a 'demo mode' could enable that safe environment and break down barriers built from fear.
Consultant – Creating productive environments for learning can sometimes be daunting and an effective way to manage this is to outsource; bring someone external into the organisation to instigate change.
Training – Plenty of training courses are available, from free courses courtesy of providers/suppliers, to colleges with tutors and support groups.
The government has recognised that there is a shortfall in digital skill and you can read about what they are doing about it here. With the number of cost-effective solutions that are available to garages, does it makes sense not to compute?
---
To find out more about Hayley's business, Avia Autos, click
here
.