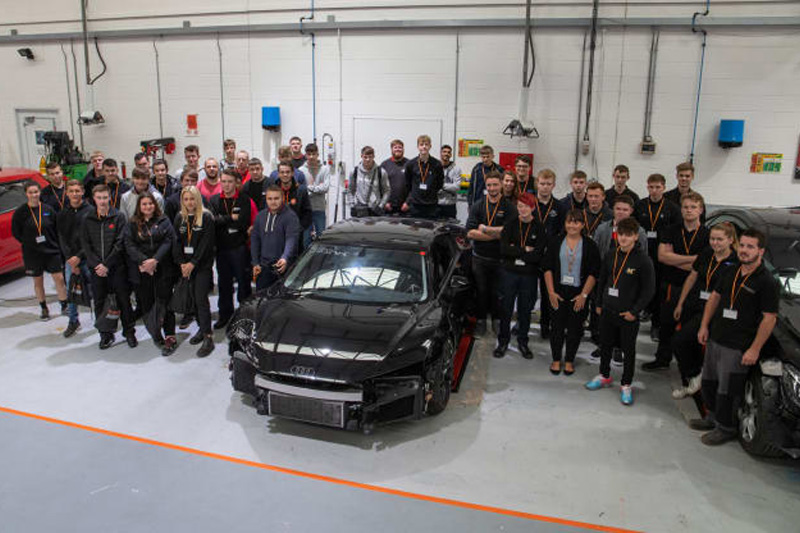 ---
Thatcham Research has issued a call for businesses to continue their investment in apprenticeships, as the lockdown continues to create unprecedented challenges for the automotive repair sector.
---
Following intensified lobbying of Government, the Education and Skills Funding Agency (ESFA) has reportedly responded to confirm that apprentices can continue to study.
The National Body Repair Association (NBRA) has also shared recent guidance to repairers on how to manage apprentice learning during the lockdown including, where necessary, under the furlough rules.
Dean Lander, Head of Repair Sector Services for Thatcham Research, explained: "The challenge for business owners and their staff is almost indescribable. That said, no one is likely to feel more vulnerable than young apprentices. With little life experience, many will struggle to get to grips with the upheaval. However, this need not put an end to their hopes and dreams of a career in repair.
"Whether an apprentice is still required to be in the bodyshop, is spending more time at home or has been furloughed, their learning should continue."
Dean also stated that there is clear benefits to repair businesses in maintaining their investment in apprenticeships: "When lockdown comes to an end and the public return to the roads in significant numbers, there will inevitably be a corresponding increase in accidents. Apprentices can play a crucial role in dealing with this demand.
"The progress an apprentice makes during this period could be vital to the success of the bodyshop when normality returns."
Putting the apprentice first
At present, Thatcham Research has 155 apprentices on programme throughout the UK; from first-year learners to third-years approaching the end of their course.
Dean commented: "Many need 'hands-on' practical experience learning alongside seasoned technicians, as well as the shared goals of their peers, to make the most of the programme. Suddenly being thrust into a skeleton crew where vital mentors aren't always on hand will cause anxiety. On-site learning and practical assessments may be delayed due to the lockdown. However, extending the programme, even by a few months, could be hugely demotivating. Some may consider dropping out without qualifications; at the very least delays would have a knock-on effect on their career earning potential."
For this reason, Thatcham Research has said it will not be enforcing breaks in learning for its apprentices. With all apprentices on programme due to complete in early 2021, there is a window of opportunity to catch up once restrictions are relaxed. In the meantime, Thatcham Research has adapted the programme to offer an extended range of remote learning.
Dean said: "This ensures that no one is disadvantaged. We're harnessing all available digital platforms to ensure learning, support and monitoring is maintained, and communication channels are kept open."
The adaptations to the programme include:
Using ecademy and eportfolio, Thatcham Research's learning management platform and electronic portfolio, to provide interactive content so that apprentices can continue their studies from home
Ensuring that apprentices remain in a 'digital cohort', so that camaraderie isn't lost, and they can continue to learn from their peers
Making greater use of platforms such as WhatsApp and Microsoft Teams as part of an overall contact strategy. This will help to reshape the programme when face-to-face learning has been vastly reduced
Setting online action plans, which can be tracked in the eportfolio system, and allow for mentors and instructors to offer help with assignments
Regular 'assessor surgery' conferencing with each learner and their assessors, mentors and managers to ensure support is available where it is needed most
Dean concluded: "A strategy for a safe return to the Academy, when the time comes, is also fundamental. We have a dedicated team planning for the resumption of physical training, which will follow government guidance closely to ensure the safety of staff and delegates.
"If we stand by the repair workforce of tomorrow now, we'll minimise disruption when normality returns – and ultimately increase the value of the investment in apprentices many times over."
---
For more information, click
here
.