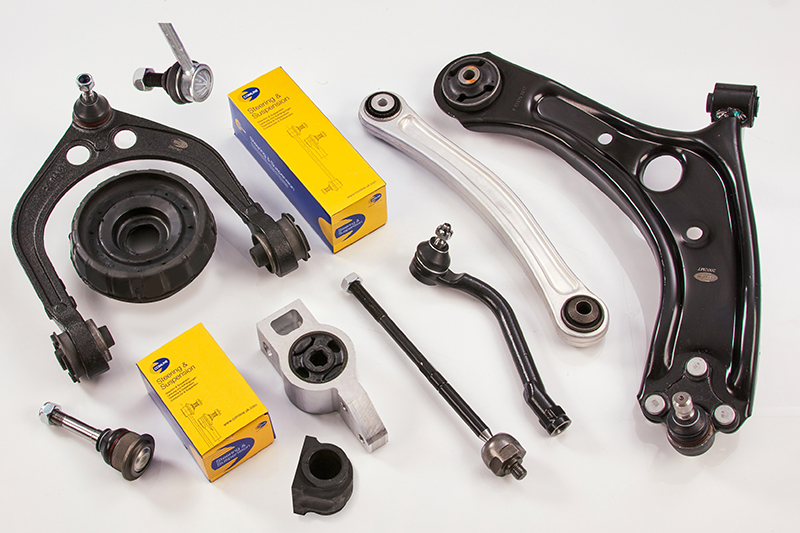 ---
Comline has launched a new poster on steering and suspension, available to workshops for free.
---
Comline Auto Parts is offering added value to technicians by developing priceless technical bulletins, which highlight both common faults on vehicles and the solutions in the shape of Comline parts. The company is continuing with its bold strategy of expanding its steering & suspension portfolio, following the launch of its Your New Reality campaign in 2021, and is on course to achieve its target of 35% growth in range.
Keen to demonstrate that its customer support is as impressive as the products trusted by motor factors and technicians alike, the brand's team of experts are regularly designing literature and communicating material that will benefit aftermarket professionals.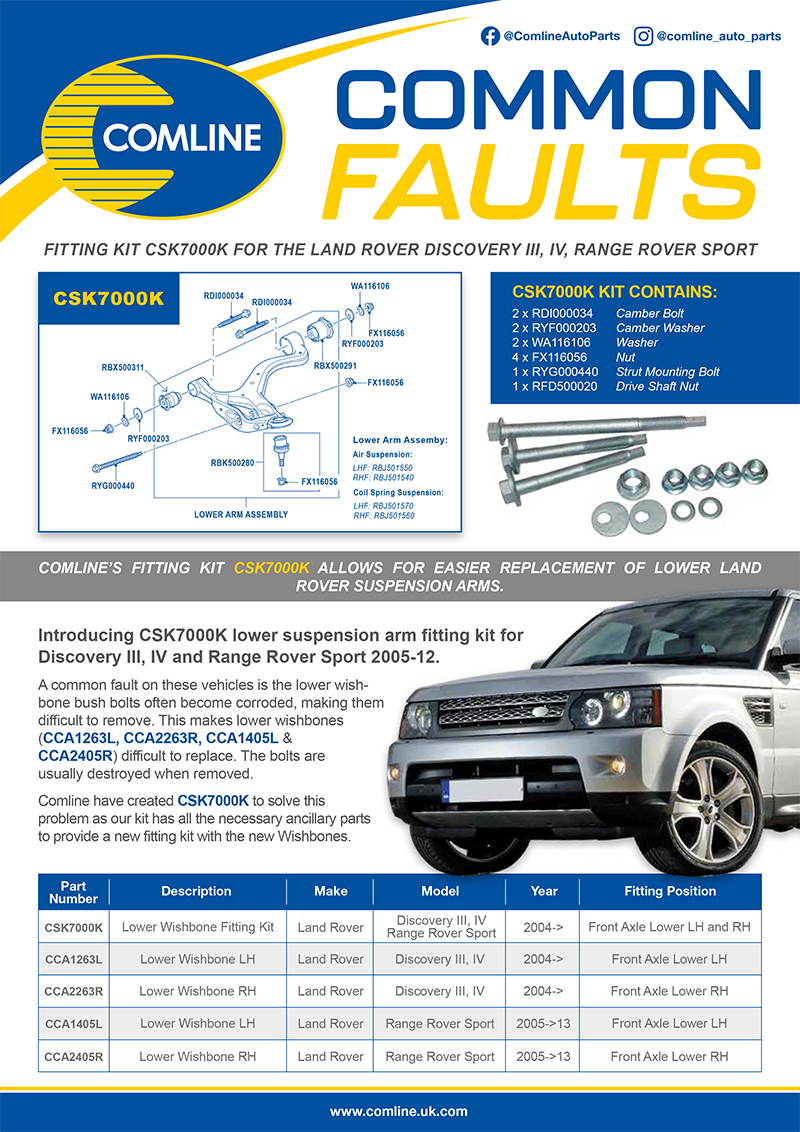 Comline is producing technical bulletins that show common faults on vehicles, but it is also generating vehicle spotlights that advise the audience of new-to-range part numbers and the brand's ability to cater market demand. What's more, Comline recently unveiled an in-depth poster that showed the intricate pieces of its stabiliser links. The concept is to help technicians understand the anatomy of the parts they're fitting and give them confidence.
Focusing on the latest technical poster, the company has revealed that the lower wishbone bush bolts on the Land Rover Discovery III, IV and Range Rover Sport (2005-2012) often become corroded, making them difficult to remove. This makes lower wishbones (CCA1263L, CCA2263R, CCA1405L and CCA2405R) tough to replace. The bolts are usually destroyed when removed.
Comline now provides the answer with a fitting kit (CSK7000K), which comprises of all the necessary add-ons with the new wishbones – two camber bolts and camber washers, two washers, four nuts, one strut mounting bolt and one driveshaft nut – for a straightforward replacement.
The bulletin, along with the aforementioned information, is a segment of a wider strategy and campaign to highlight their steering & suspension prowess and is the perfect complement to the growing product range.
---
Want to know more? For more information, click
here
.