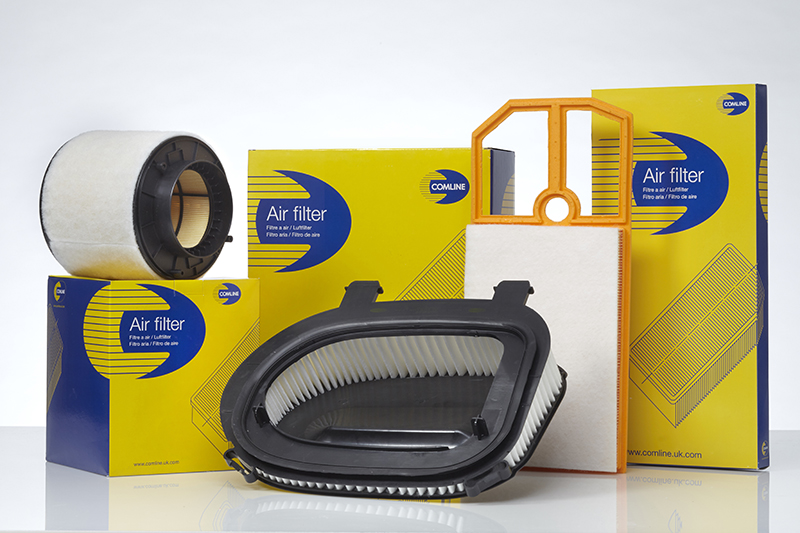 ---
Comline underlines the importance of cabin air filter replacement during standard servicing.
---
Did you know that a sneeze at 60mph can render a driver blind for 30 metres? That sneeze could be a sign that the cabin air filter needs replacing. Comline urges technicians to replace a cabin air filter during routine servicing to ensure they give their customers the best and healthiest service, especially since cabin air filters are often overlooked during a service.
Allergens, odours, dust mites, pollen, toxic fumes and dirt are all potential, nasty threats – just a 1m3 of air contains 10-80 billion particles, many of which are contaminants – but the brand aims to help stop, prevent and protect against airborne pollutants with its range of cabin air filters.
Due to them offering extra protection, thanks to an additional layer of media within the part, Comline has a preference for activated carbon cabin air filters. These are said to remove micro-contaminants, typically toxic gases, like Benzine or Ozone, and filter out unpleasant smells to keep the cabin fresh.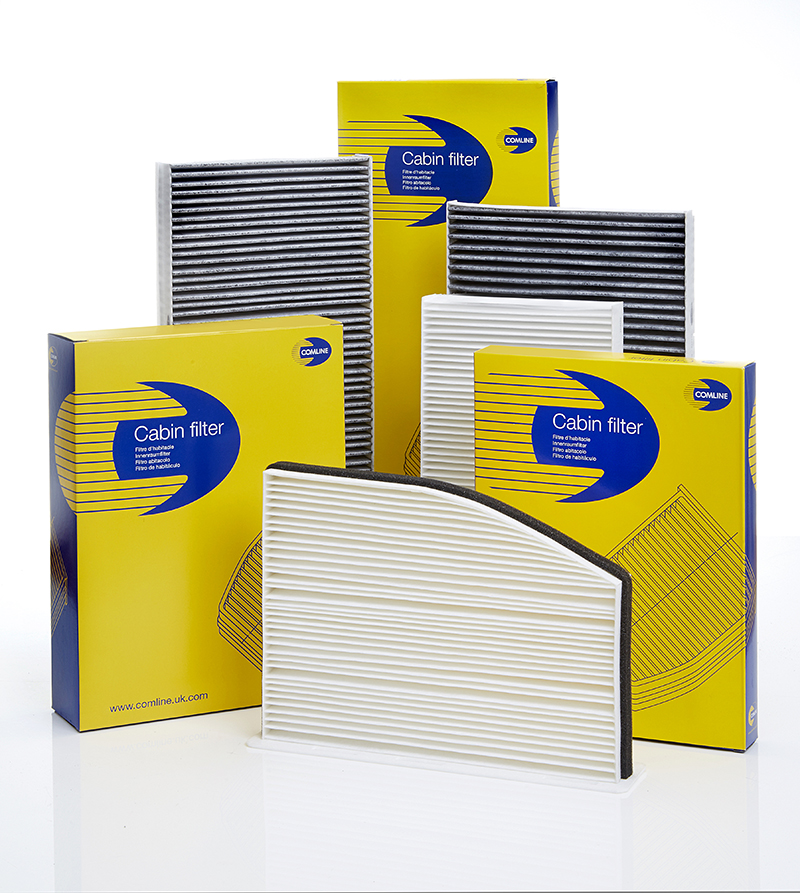 Product Quality
Comline's product quality is proven; it continues to be a trusted member of the International Filter Testing Services (IFTS), a renowned filtration testing organisation.
Since its acceptance in late 2017, the IFTS has been able to microscopically scrutinise the company's filters, resulting in recommendations in how the brand can improve the anatomy of its components – that includes the entire filtration portfolio and not solely cabin air filters – and that has complemented its own inhouse quality control processes too. Also, it is a certified data supplier on TecDoc, which means both technicians and motor factors can depend on the product specification, guaranteeing an accurate first time fit.
Continuous category development
Comline is continuing apace with its growth in the filtration sector; the brand's product team remain committed to carefully filling gaps in the market where demand is clear.
The brand currently has a library of more than 1,800 filtration references and recently brought a plethora of new part numbers to market. This includes oil filters for a BMW 1 Series, 2 Series, X1, X2, Mini (2017-onwards), Clubman (2017-onwards) and Countryman (2017-onwards), Air filters for Mercedes- Benz A-Class (2018-onwards), B-Class (2019-onwards), CLA (2019-onwards), GLA (2020-onwards) and GLB (2019-onwards).
Also, cabin air filters for a Volvo XC40 (2017-onwards), and diesel filter (EFF362D) for a variety of Citroën, Opel, Peugeot and Vauxhall applications (2018-onwards).
---
Want to know more? For more information, click
here
.