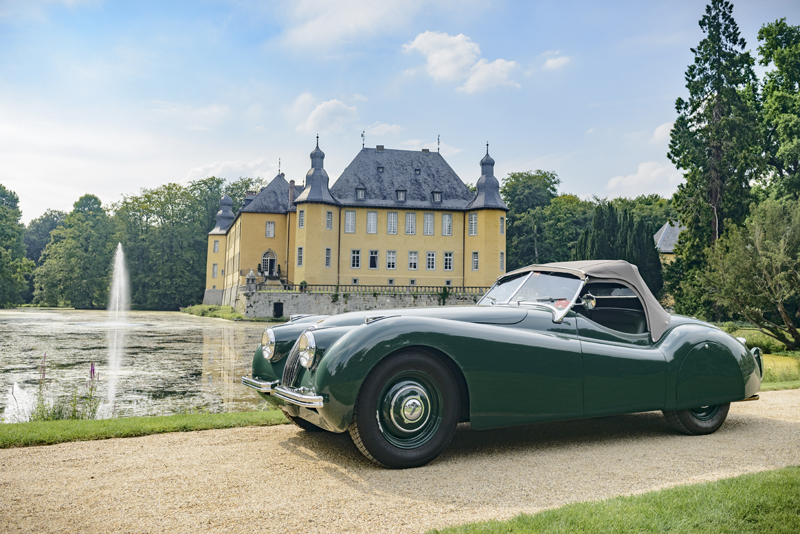 ---
Motul and UK Automotive Partners Witham Motorsport's classic car series has returned and this time it heads to the 1950s to take a look at the Jaguar XK120.
---
The XK120 was launched at the 1948 London Motor Show with the XK engine designed by Jaguar Chief Engineer, William Lyons. The XK120 was a late decision to provide a 'concept' to show off Jaguar's new XK twin camshaft 3.4 litre 6-cylinder engine. Fitted to a shortened version of a new chassis destined for a luxury saloon and clad with an all aluminium two-seater roadster body style, the car was such a success when launched at the British Motor Show in 1948 that Jaguar had to move the car over to full scale production. As the name implies the car was capable of up to 120mph – proved on numerous occasions by public exhibition.
More than half a century since it came on the scene, the XK120 remains one of the most beautiful automobile designs of all time. Yet, astonishingly, the car that wowed the press and the crowds on the Jaguar stand at the 1948 motor show had been put together in just a few weeks. The XK120 not only looked great but it also had performance and speed almost unimaginable in those days, with 120mph within its reach at a time when only an handful of exclusive models could reach 100mph and most family cars were beginning to run out of breath at 60. The twin overhead camshaft 3.4-litre engine had extraordinary qualities: it would happily allow the driver to dawdle along boulevards in top gear, while for the competitive owner it was fully ready to race – and to win – without further preparation.
By 1950 bodywork production had moved over to all steel and in 1951 an additional model, the Fixed head coupe was produced, at the time unique in having saloon car interior appointments including wind up side widows, lockable doors and wood veneered dashboard. In 1953 a further new model was added, the Drop head coupe providing the benefits of open top motoring, but with a quick action hood and luxury appointments. The XK120 stayed in production until 1954 when the XK140 was introduced.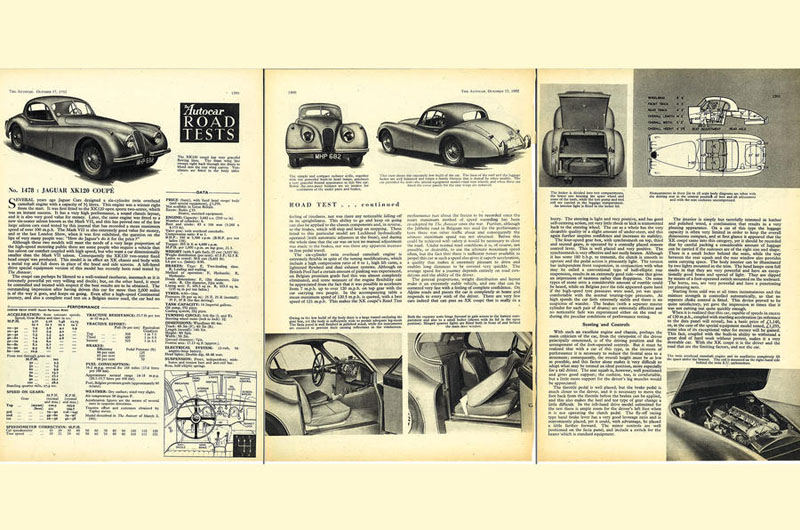 The car at the shows was almost identical to the production cars except that the straight outer pillars of its windscreen were curved on the production version. The car attached much attention and was soon put into production.
The car started life was a  wood-framed open 2-seater with aluminium panels, with manufactuer  switching to all-steel in 1950.
The "120" in the name referred to the cars 120mph top speed, which made it the world's fastest production car at the time of its launch, and famous owners of the car included Clark Gable and XK120s were also highly successful in racing and rallying.
---
To take a look at the Motul lubricants suitable for this car, click
here
.