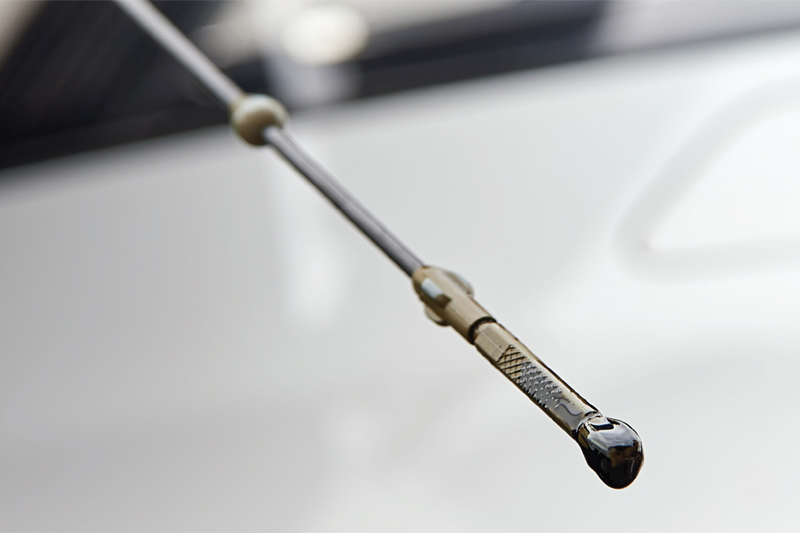 ---
Castrol warns technicians to be on the lookout for an increased build-up of engine sludge this winter.
---
At any time of year, regular maintenance is important to ensure engines run reliably. This becomes even more vital during winter months when temperatures fall and harsh conditions take their toll on components and consumables.
In a recent nationwide survey conducted by Castrol, it was found that more than a third of UK drivers are concerned their car might be less reliable due to reduced mileage and missed service work following multiple lockdowns. Over half of drivers polled (55%) said that they delayed maintenance work during the pandemic. The decline in visits to workshops during the pandemic may result in an increased risk of engine faults or even failure.
Pandemic fears
The reason cited most frequently for car owners not taking their vehicle to a workshop is a fear about potentially catching the Covid-19 during a visit (15% of all respondents), followed by inability to secure an appointment (14%). This highlights the need for dealers to reassure customers that their workshop is safe to visit and how important a regular maintenance schedule is to ensure their vehicle remains in good condition.
Delaying regular servicing can increase the likelihood of sludge accumulating over time in the engine, as this is not removed during a standard oil change. Sludge can have potentially fatal consequences for the engine, clogging vital oil passageways and reducing power, efficiency and overall durability.
Many motorists can go without noticing the build-up of sludge. The use of low-quality oil can contribute to the thickening and breaking down of engine oil, which will later interfere with the engine's smooth and efficient operation. Even with normal patterns of use, a car's engine oil can degrade at very high temperatures and over time this can manifest as a build-up of sludge. This process is exacerbated by frequent short journeys, low-quality fuel, late or missed oil changes, and by the stop-and-go journeys which are becoming increasingly common in congested cities.
Castrol's recently launched Engine Shampoo is an effective remedy that mechanics can offer to their customers whose car engine has experienced a build-up of sludge. The pre-oil change treatment reduces engine sludge by up to 85% in gasoline engines and provides a deep clean of the engine. Engine Shampoo helps to maintain engine power and efficiency by dissolving and flushing out sludge during the oil change process.
The application takes 10 minutes prior to servicing and can happen anywhere that the car can be safely parked. After the engine has warmed the oil, it is switched off and 300ml of Engine Shampoo is added. The engine is then switched back on and left idle for 10 minutes. The sludge transfers to the engine oil, which is then drained with the engine off, and the filters are replaced. This process maximises the cleanliness of the engine internals, ensuring the new engine oil can perform at optimal levels.
Castrol recommends that engine oil should be changed monthly, however in a recent nationwide research study it was discovered that 70% of UK car owners say the level of their car oil is currently checked less frequently. 49% of car owners polled also said they have never checked the oil level of their car's engine (for their current car or any previous car), and 19% don't know how to check the oil level of their current vehicle. Almost a third (32%) of respondents say they have never topped up the engine oil for their current car or any previous car.
As we enter the colder months, it's important that customers understand the effect that the weather can have on their vehicle. Colder temperatures can result in the engine oil thickening, which makes it more difficult for the oil to circulate, potentially resulting in blockages. Now is a great opportunity for workshops to reconnect with lapsed customers, attract more consumers and increase revenue by up-selling top-up lubricants packs, pre-oil engine flush treatments and identifying additional service, maintenance and repair work with customers.
---
Want to know more? For more information, click
here
.