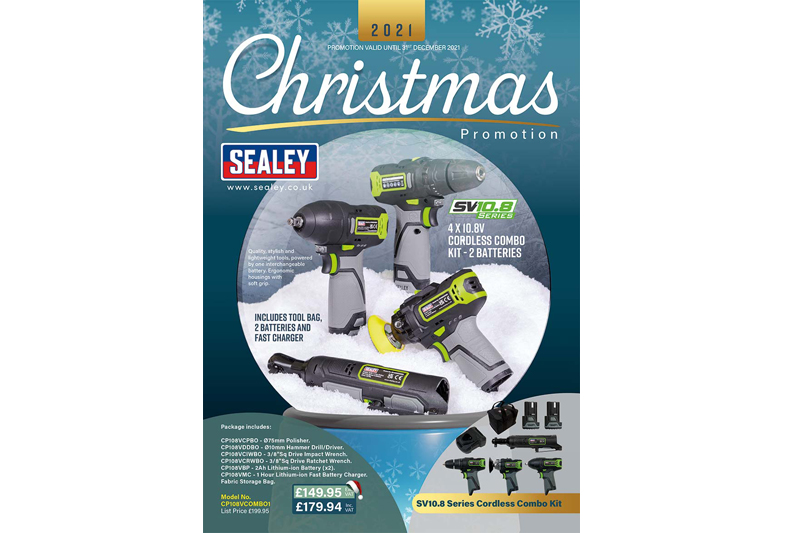 ---
This winter sees the launch of Sealey's Christmas Promotion. Each one of the 64 pages of this promotion is packed full of deals, with savings of up to 59% off list price.
---
Pay particular attention to the company's SS12710D – 270L Low Noise Screw Air Compressor 10hp 3ph with Dryer where you can save nearly £1,500.
There are also 111 new products featured, including a new range of Fully Automatic 12V Battery Chargers, enabling the recovery, and charging of a completely discharged battery, with the added bonus of a two year guarantee. Readers will also find new products in the Heating, Lighting and Electric Power Tool ranges along with many other offers.
---
For more information, click
here
.