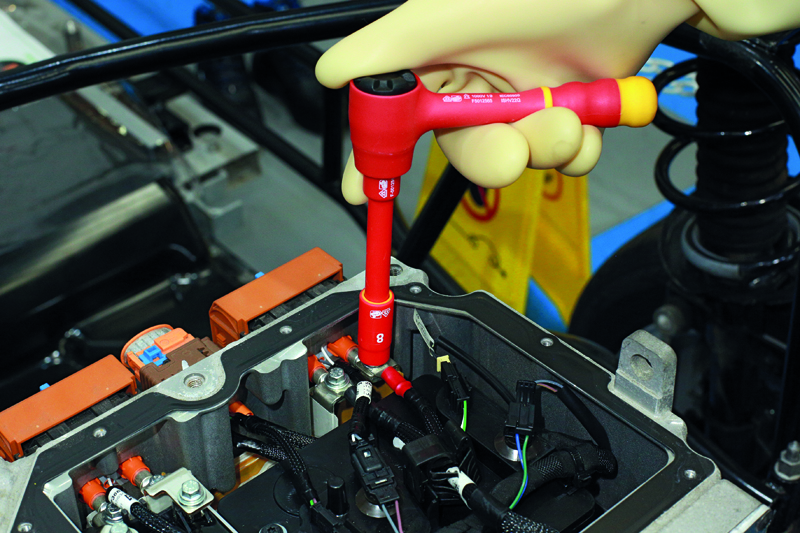 ---
The Original Equipment Suppliers Aftermarket Association (OESAA) has welcomed Laser Tools to the organisation, its first-ever tool supplier.
---
Laser Tools produces a range of tools that have been designed to tackle the traditional jobs in the workshop. It also boasts motorsport pedigree, with Laser Tools Racing the reigning British Touring Car Championship titleholders.
OESAA Chairman, Nigel Morgan, commented: "I'm thrilled to welcome Laser Tools to OESAA, a company that recently supported Autoinform Live at the GTG Training Academy. With OEMs trusting the brand's tools, OESAA is the perfect place for the company.
"Heading into 2022, with the focus on producing more synergies between OESAA members, providing immediate solutions to technicians, Laser Tools will be heavily involved in supplying the tools for members when conducting different types of replacements."
Laser Tools Commercial Sales Director, Mike Bamford, added: "Laser Tools is excited to join OESAA and looks forward to collaborating with the current membership, as the synergy of all the members offering quality fits perfectly!
"Laser Tools' offering of innovative, high-quality products is key to the success of our brand and working on OEM projects for both design and manufacturing gives us the advantage."
---