Neil Pattemore ponders how the outcome of this month's 'in/out' referendum could impact your workshop business.
The UK aftermarket sector is one of the largest in Europe, both in absolute terms and as a percentage of the overall UK automotive sector. The UK also has some of the largest and most productive vehicle manufacturing sites in Europe. In terms of the whole automotive industry, therefore, it's safe to say that we're a 'big player'.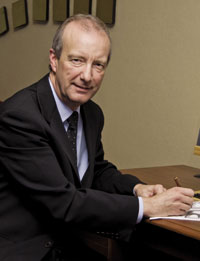 However, this industry is made up of both large and small businesses and, as an independent workshop, you're one of many smaller businesses that make up the vibrant and diverse aftermarket; those who often need to work on anything that comes through their door.
This is made possible by key European legislation (Block Exemption and Euro 5 legislation) that fundamentally protects the rights of independent operators to access the technical information that is needed to identify parts or diagnose, service, repair and maintain the vehicles on Britain's roads.
Additionally, the EU also allows the free movement of its citizens, opening the door for technicians and other employees – who may potentially work for lower wage rates – to come and work in the UK. The freedom of movement across Europe's internal borders also applies to replacement parts, leading to both lower UK costs for these parts and of the wider pan-European distribution for the European trading groups, creating economies of scale, bulk purchasing opportunities and a wider choice of products.
So it's a 'no brainer' – we WOULD benefit from staying in the EU. But it may not be so simple…
What happens if we're 'out'?
If the UK were to vote 'out', then it would create opportunities to decide whether we should continue to use the existing European legislation, or to create new UK legislation that better addresses the increasing vehicle technology and the needs of our own domestic market.
An 'out' vote would also provide the mandate to the Government to review how the country trades – not just with Europe, but internationally – and would provide the opportunity to develop new trading relationships across the world. At the European level, the large parts trading groups may be European (German, French and Swiss), but they're not just trading with the UK and the rest of Europe, they're already trading around the world – both sourcing and selling parts.
Again, from the UK perspective, if immigration were to be reduced then wages would start to rise and the economy would benefit, with the automotive sector likely to be one of the key beneficiaries of a growing economy.
As the EU comprises 27 other Member States, legislation often reflects their own policies and not directly those of the UK, whilst additionally, most SMEs are affected by burdensome 'red tape' EU Regulations, but don't have the benefit of trading with the EU or internationally as many larger companies do.
So, come the referendum, many larger companies will probably favour remaining in Europe, along with many of their inter-dependent smaller parts distributors. But independent workshops (who are  their final customers) could benefit from less bureaucratic costs and burdens, whilst being able to establish better legislation that reflects the UK marketplace, making an EU exit an appealing consideration.
When it comes to ultimately deciding which way is best to go you need to ask yourself whether 'big is best' or 'small is beautiful'. Only you can decide!
A manufacturer's view
"Brexit is a divisive issue and, from an economic perspective, an incredibly short-sighted one. 50% of our turnover is generated from export, primarily to EU countries, so our corporate stance is naturally pro-EU.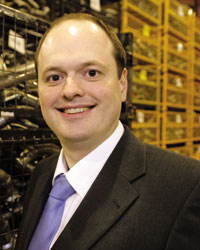 "It's naive to assume that closing the borders to migrants would facilitate an abundance of home-grown labour. In fact, what would happen would be a catastrophic crash in UK manufacturing competitiveness. Cost of production for UK manufacturers would likely sky rocket and manufacturers across the channel would be given an obvious advantage. This could easily lead to many manufacturing businesses, especially SMEs, going under altogether.
"If Brexit does become a reality, leading to a reintroduction of import/export duty and alterations to workforce flexibility, we'd have to seriously rethink our operational strategy at BM Catalysts. Solutions would be to either scale back our operation and concentrate entirely on domestic markets or potentially even relocate to the mainland. Both measures would have drastic implications for our existing workforce and the local economy."
Toby Massey, Managing Director, BM Catalysts