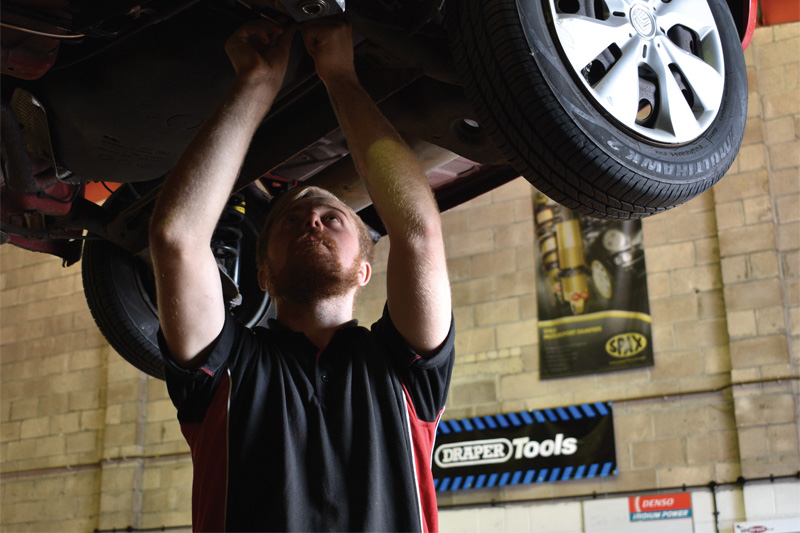 ---
PMM's Kieran Nee visits Avia Autos in Bridgend, South Wales, to speak to owner Hayley Pells and discover more about what goes on there.
---
Entering Avia Autos, Hayley Pells' workshop in Bridgend, South Wales, you are immediately struck by something unusual, even unorthodox and an affront to tradition. Unlike most garages, this is a space dominated by calm and quiet. I must say, it's rather pleasant. The radio is on, of course, but not at the level that prevents you from talking to each other or communicating with customers over the phone, the level some garages seem to think is required by law.
Hayley's corner of the industrial estate is where order and enjoyment come together neatly. "It's calm here, because I have chosen it to be that way," Hayley tells me.
"Many garages lose sight of the fact that it's you, the owner, who chooses the atmosphere and the working conditions. If your workshop is hectic, messy and stressful, it ultimately comes down to choices you've made. It doesn't have to be that way. We could be up to our eyeballs in new work, with customers at the door demanding more and more, but I've made a conscious decision to not let that be the case."
So, I wonder, is there a magic trick that Hayley has hit upon that has escaped so many in her position? "Well, I wouldn't say there is any one trick. I think it comes down to confidence in your abilities, correctly valuing the work you do and the value of the service provided. As a garage owner, the first thing you need to consider is what do you want to get out of running a garage. Everybody needs to make money out of their job, of course, so a business needs to be run accordingly."
In the day I spend with Hayley, she never finds herself run off her feet with work. In an orderly fashion she goes through the work she had planned for herself that day, fitting in a last minute MOT for a trusted customer, all the while chatting with me about the extensive work she does outside of the workshop.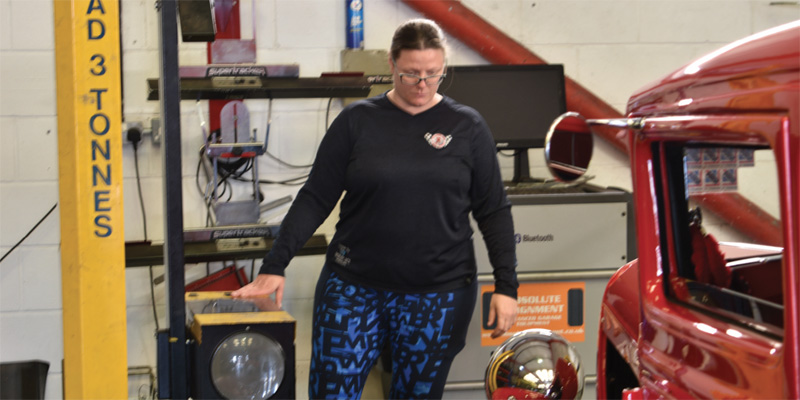 Besides writing for PMM magazine (among others), Hayley writes text books with friend and fellow automotive expert Tom Denton. She has also appeared on TV discussing the automotive aftermarket and regularly talks at schools and other organisations, flying the flag for a career in auto repair. It's something she feels passionately about, as she explains: "We as an industry need to do more to remove the barriers to entry. We are suffering because we don't have diversity of views and experiences, things which can help businesses grow and can help the industry face a wider range of challenges. On the other side, it's not fair that a career in the automotive industry is denied to someone from the get go simply because of their gender or any other factor such as age."
So, no magic tricks involved and no secret super powers (none that I'm aware of anyway). Instead, she gets the work done with invaluable help of her trusted protégé Connor Holland, who began his automotive career with Hayley eight years ago as an apprentice. "I'm currently saving up for a deposit on a house," Connor tells me from beneath a Nissan Micra, in for an exhaust and routine service, "so Hayley and I sat down and we came up with a pay structure that will allow me to do that. I'm not sure that's how it would go at one of the big garages or a main dealer."
One seat race cars line the wall in a less frequented corner of the workshop, alongside various motoring relics that would make an antiques dealer dizzy with excitement, whilst the bulk of the space is taken up by three two-post lifts. The lifts are ordered pragmatically by the time and money a customer is willing to put into the vehicle to repair it. The third lift can be occupied by one vehicle for months at a time, whilst the first is dedicated to faster work. On the opposite side is the MOT station, where everything is kept as simple and clutter free as possible. The day I came, Connor's passion project, a white 1983 mk1 VW Golf cabriolet, sat between the two work areas, open and ready to be tinkered with during lunch. In this workshop, the relaxed and the ordered sit comfortably side by side. Indeed, the impression I get is that for Hayley at least, one couldn't exist without the other.
---
Want to know more? For more information, click
here
.