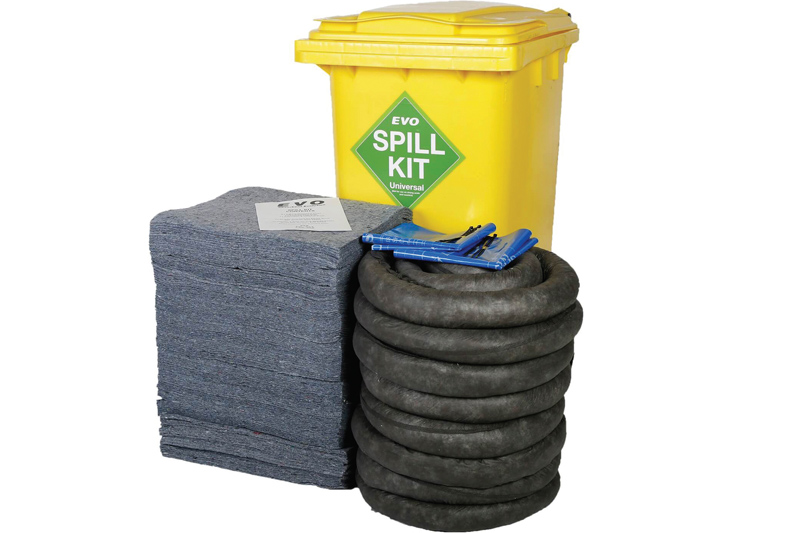 ---
First Mats asks all workshop owners: are you using the correct spill kit?
---
When a spill happens within the workplace it's important to act quickly to clean it up. Being up to date with the different types of spill kits (and the substances they should be used for) can help you and your staff be prepared in the event of an accident.
When a substance of any kind leaks you may find yourself with disastrous consequences. These could range from harmful impacts on the surrounding environment and wildlife to damage to your stock and storage systems. That's why controlling spills of hazardous substances and dangerous chemicals efficiently is essential.
Your stock of chemicals and liquids may already be controlled by several regulations such as those outlined by HSE and COSHH, and keeping a well-chosen supply of spill kits ready to be used in an emergency helps you adhere to the guidelines effectively.
What are the different types of spill kits?
Oil spill kits – as one of the most common spill kits available, oil spill kits can be found in the majority of workshops and garages. They work on a range of different oil types including hydraulic oil, engine oil and lubricating oil, as well as on fuels and other hydrocarbons. Oil spill kits contain white absorbents made from hydrophobic materials that reject water but attract and contain oil. This means that water simply rolls off the pads instead of saturating them, leaving capacity to clear up larger quantities of oil effectively.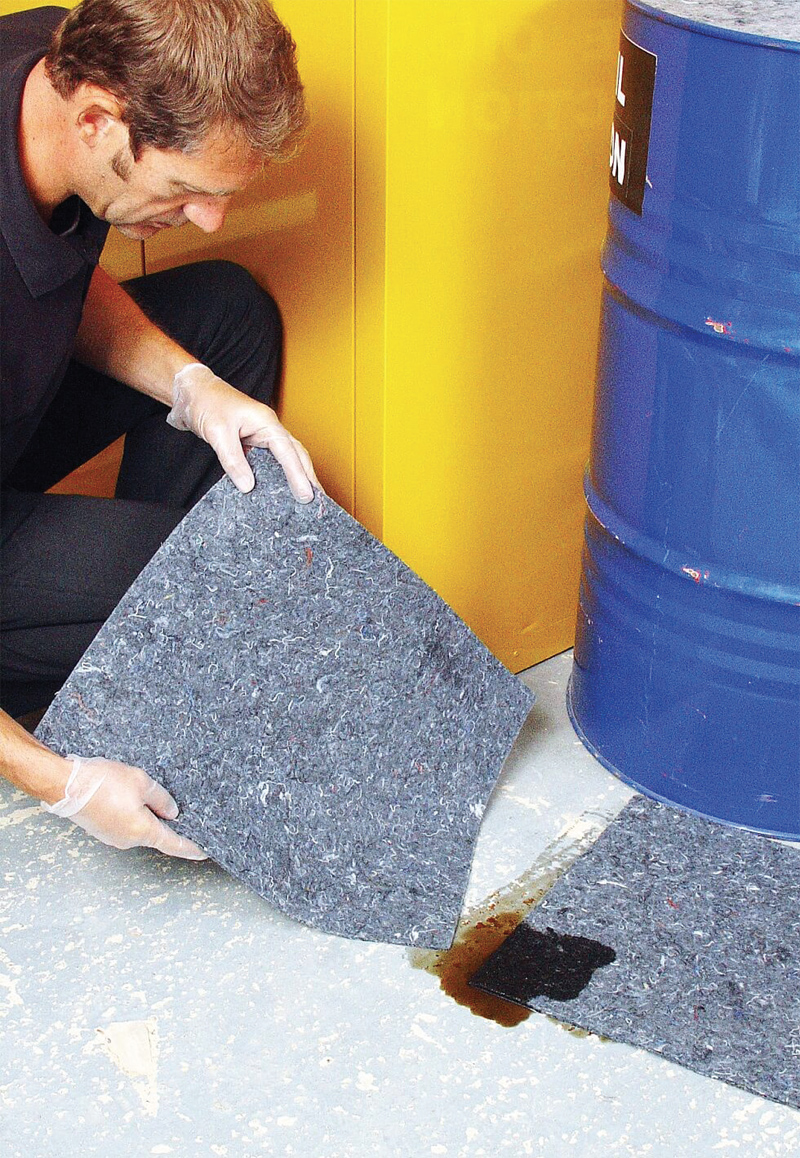 Chemical spill kits – similarly, it's a good idea to have a chemical spill kit or two on hand. Containing yellow-coloured absorbent pads, absorbent socks and disposable bags, chemical spill kits can help you to deal with dangerous spillages quickly and efficiently. These kits are suitable for use on various chemicals, oils, and fuels but not oxidisers or water as they will not absorb these properly – each individual kit states on the label which types of chemicals it's compatible with.
Universal spill kits – this type of kit can be used on almost all substances from solvents to mild chemicals to coolants. Identifiable by their distinct grey colour, universal spill kits are a must to keep in all workplaces ready to be used in an unexpected emergency.
AdBlue spill kits – a new and more modern type of spill kit, AdBlue spill kits are highly effective at mopping up diesel exhaust fluid (DEF) spillages. These spill kits include dark-coloured absorbent socks, double weight pads, disposal bags and ties. Be aware that oil spill kits are not effective at clearing up AdBlue spillages, so if your workplace handles AdBlue it is worth keeping a stock of dedicated spill kits to hand.
What size spill kit do I need?
To answer this question, think about the biggest spill your workshop is likely to experience and select the spill kit that can handle that volume of fluid. There are no set guidelines for spill kit sizes however, a good rule of thumb is to have enough absorbent materials to soak up around half of all of the liquid you have in storage. This way you can be prepared for a spill of any size.
Spill kits range greatly in size from as little as ten litres, all the way up to 800 litres. The most common sizes, based on their absorbency, are between 90 litres and 240 litres but, ultimately, the choice of size is based on your own workplace's needs.
---
Want to know more? For more information, click
here
.