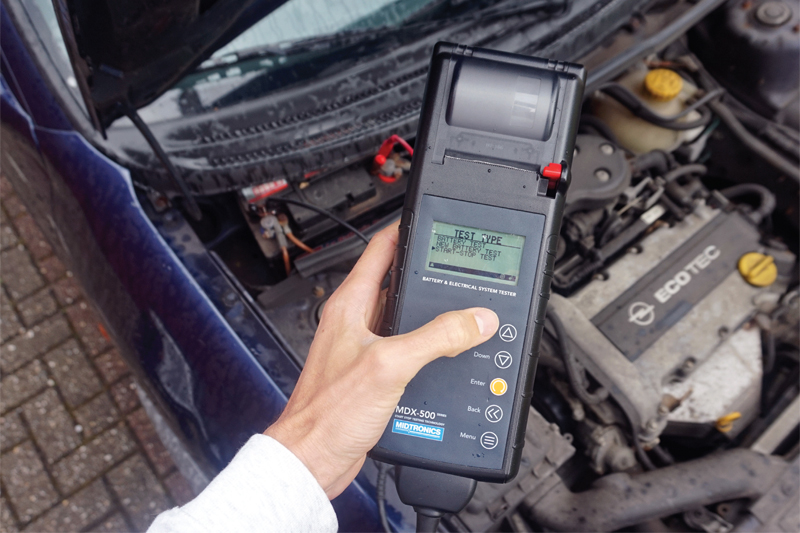 ---
It is always a good idea to look around your workshop and check that your equipment is up to scratch. Should it be looking a little worst for wear, Rotronics offers a way of bringing your old equipment back to life.
---
Old equipment might have been well loved and useful once, but worn cables and dirty clamps may leave it less than operational. Rotronics pledges to help revive some of the equipment that you may have lying dormant. The company is the UK partner for CTEK and Midtronics battery management technology and is an industry leader in battery maintenance and service solutions. Rotronics has an expert team of service and repair specialists that offers a comprehensive repair service, which supports all Midtronics and professional CTEK charging platforms, the PRO Series, 25A and above.
Ken Clark, Managing Director of Rotronics, commented, "What never ceases to surprise us when we visit workshops is quite how much unused, but still essential, equipment there is lying around gathering dust.
"Often, the technicians don't know where or how to get it repaired. The questions we always ask are: Is it broken? Does it add value? Do you know how to use it? "If your tester or charger is showing any sign of fault or malfunction, don't throw it away! We can help to provide a full repair with warranty, if the product is still in the warranty period."
The Rotronics team want to ensure that your workshop starts 2020 in the best possible condition to service customers. Have a good look at your workshop equipment, are you able to look after and manage AGM, EFB and Lithium batteries? Is your testing and charging equipment serviceable?
Top tips
Giving equipment a health check is paramount to ensuring that it provides the correct readings. Check for any cable wear and tear; are the clamps in good working order and are they clean? When was it last calibrated? Rotronics can break down the components and provide a quote for repair, with full warranty. There is a 24-hour turnaround option, so you will not be without your tester or charger for long periods of time.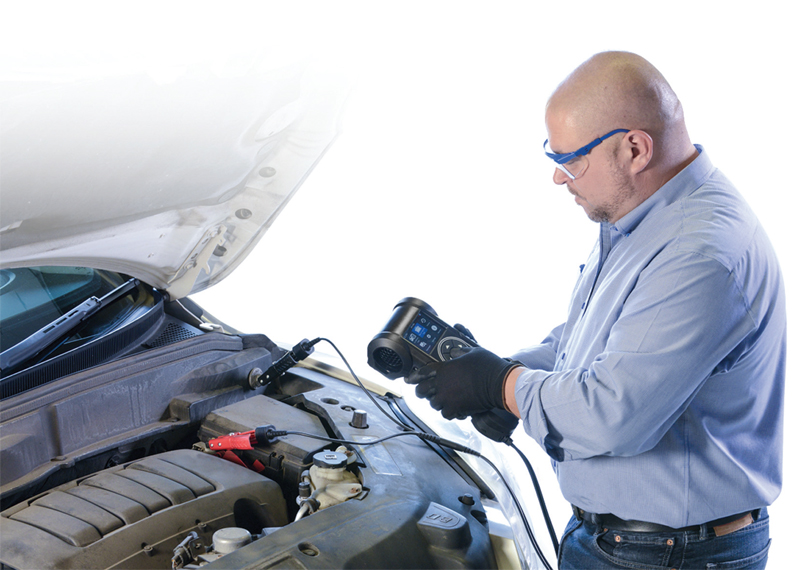 Many manufacturers insist that testers should be calibrated each year to conform with audit procedures. To help you adhere to this, Rotronics offers a full calibration service for all testers, and strongly advises that you have your testers calibrated and verified every year. This establishes the accuracy and performance of your tester, and ensures that you are maximising sales opportunities, warranty claims, and audit conformance.
Another key area to consider is software; it is vital to ensure that you have the latest software on your testers to be able to support modern batteries, stop-start applications, and EFBs. A quick phone call to the Rotronics team will tell you if there is an update for your tester, and will ensure you are up to date with the latest battery technology to support all types of vehicles entering your workshop.
If left unsolved, these problems can cause misdiagnosis, lost revenue streams, and dissatisfied customers. 40% of vehicles entering the workshop will have a battery that requires charging, and it is vital for technicians to be prepared for the queries this might bring; do you have the equipment, software and skills to cater to every type of battery? What plans do you have in place to look at this as an opportunity to increase customer service, through proactive charging?
Winter often has the biggest impact on battery performance, and this is the time to make sure that you have a full arsenal of chargers to tackle the toughest of cases.
Ken Clark explained, "One charger per bay is good practice – we always see the best battery performance improvements in workshops that have one charger in each bay.
"We also need to be mindful about the winter climate – the batteries are having the toughest time of the year, with greater demands on electrical loads. If you have now increased your battery stock for the winter season, it is vital to have a stock charging process in place to make sure that they remain in optimal condition.
"Good practice would be to stock up on batteries, be aware that these batteries will discharge over time, and ensure that you check the voltage of the batteries on a monthly basis."
---
To find out more about Rotronics' repair services, click
here
.