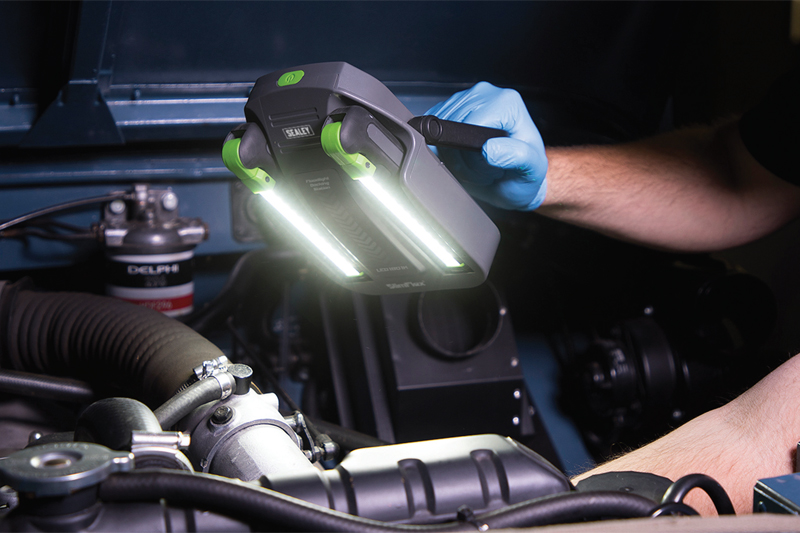 ---
Tool manufacturer

Sealey Tools

has announced the release of a number of new products into its range. PMM takes a look.
---
Rechargeable floodlight/inspection lamp docking station kit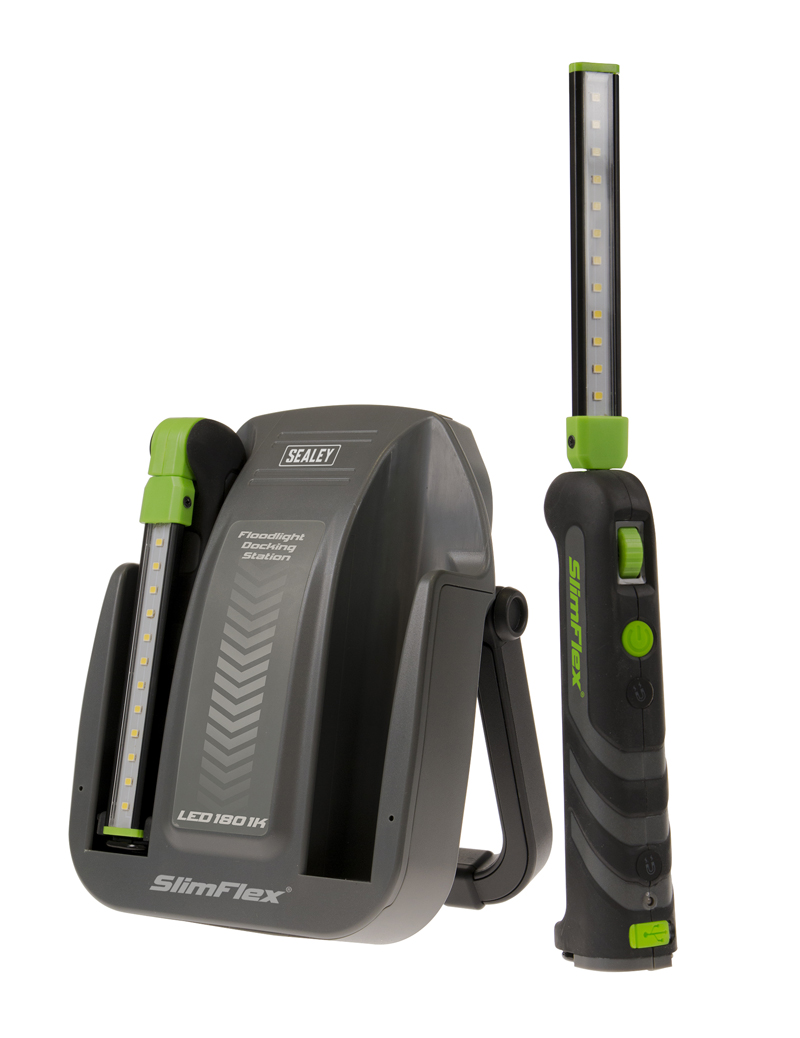 Sealey's new rechargeable slim folding inspection lamp features 12 SMD LEDs that produce up to 500 lumens, and is operated by a rolling dimmer switch. The lamp has a variety of features that make it ideal for automotive applications; it can be used in confined spaces due to its 6mm minimum thickness; the arm can be rotated 180° and folded back; and the 1W SMD LED in the end can be used as a directional torch for targeting specific areas of a vehicle. You can also fold the lamp into a small and compact shape, so that it can be kept in your pocket. Last of all, it is suitable for hands-free operation due to three in-built magnets and a hanging hook.
The lamp is powered by a 3.7V 2.6Ah rechargeable Li-ion battery that lasts up to eight hours and comes included with a USB charging lead. This product can be purchased individually as LED1801, or in the package of LED1801K. LED1801K, Sealey's rechargeable floodlight/inspection lamp docking station is supplied as a kit that includes the following:
2 x LED1801s
5V-2A mains adaptor
1m USB charging cable
When the inspection lights are docked, they can be charged using the two charging points with individual LED charging level indicators, or can be used as a floodlight.
Rechargeable head torch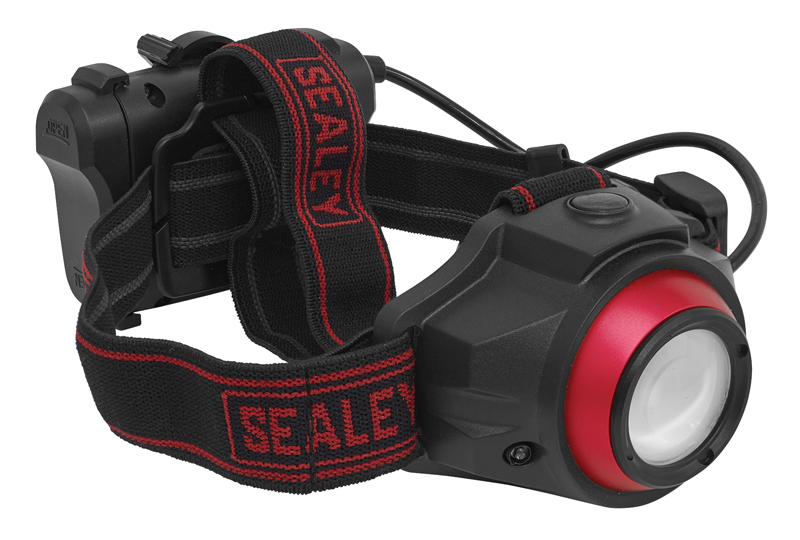 The head torch that was also released as part of the Sealey Christmas promotion has a hands-free 5W COB LED spotlight, with 40° angle adjustment. The dimmer switch allows the brightness to be adjusted from 20% to 100%, so can be tailored to a number of different jobs and situations. The main light has one switch with four functions: on, flash, auto sensor, and off.
Technicians are able to hold down the switch to enable auto sensor function, which will allow you to turn the lamp on and off simply by waving your hand in front of the light.
The rear of the head strap includes a red LED warning light, which can either flash or remain at constant illumination. As well as its lighting potential, the head torch has an adjustable headband and foam brow for additional comfort.
Finally, and as with the lamps included for the docking station, the head torch has a battery charging level indicator, and features a slightly different battery in the rechargeable 3.7V 2.2Ah Li-ion battery. The torch is also supplied with a micro USB charging lead.
---
For more information online, click
here
.