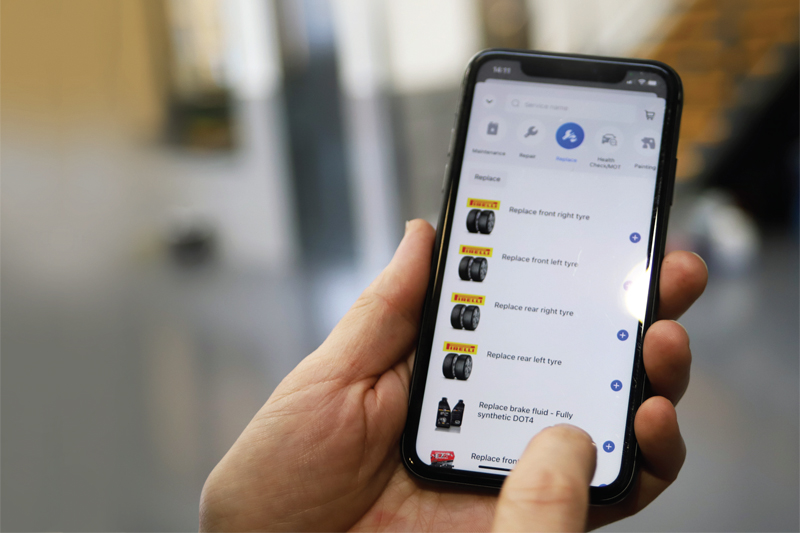 ---
Digitalisation is happening in the automotive aftermarket. Products and services are constantly being developed to streamline processes and improve efficiency. One such solution is the Intelligent Motorist app that made a star appearance at a recent IAAF (Independent Automotive Aftermarket Federation) briefing. PMM decided to find out more about it.
---
Establishing trust with a customer has always been, and remains to this day, one of the most difficult aspects to garage life. To this end, some businesses have started to incorporate video into their offering in order to explain to a customer why they carry out certain procedures on a vehicle. It provides transparency.
Take this idea a couple of steps further and you will come up with something akin to Intelligent Motorist. The solution is made up of three different apps: 'Intelligent Motorist', which is designed for the vehicle owner; 'Intelligent Technician', designed for technicians within the workshop; and 'Intelligent Hub', which is the portal that presents the information.
Tried and tested
Developed by AutoX3, the Intelligent Motorist solution is used to monitor the health of your customers' vehicles and ensure that there is clear communication between the customer and technician about what needs to be done to the vehicle. However, it goes beyond a simple vehicle health check mechanism. The app provides reminders to both the customer and the workshop, as and when future predicted preventative maintenance is due.
Ultimately, this is about increased customer transparency and trust that will result in more visits to the workshop throughout the year.
The solution has evolved from a well-established model of the same system that had been tried and tested in the Asian market, as Ben Smith, Director at Intelligent Motorist, explained, "It all started after my business partner JJ Edgell, who runs Bluechem GB, went out to visit his colleagues in Asia. If you're unfamiliar with Bluechem, the company makes engine cleaners, flushes, additives, etc, but in Asia it has also set up its own workshop chain. All of these workshops are of an exceptional quality, and as a group, Bluechem looked at the various garage management systems and vehicle health check solutions to see which ones would work best.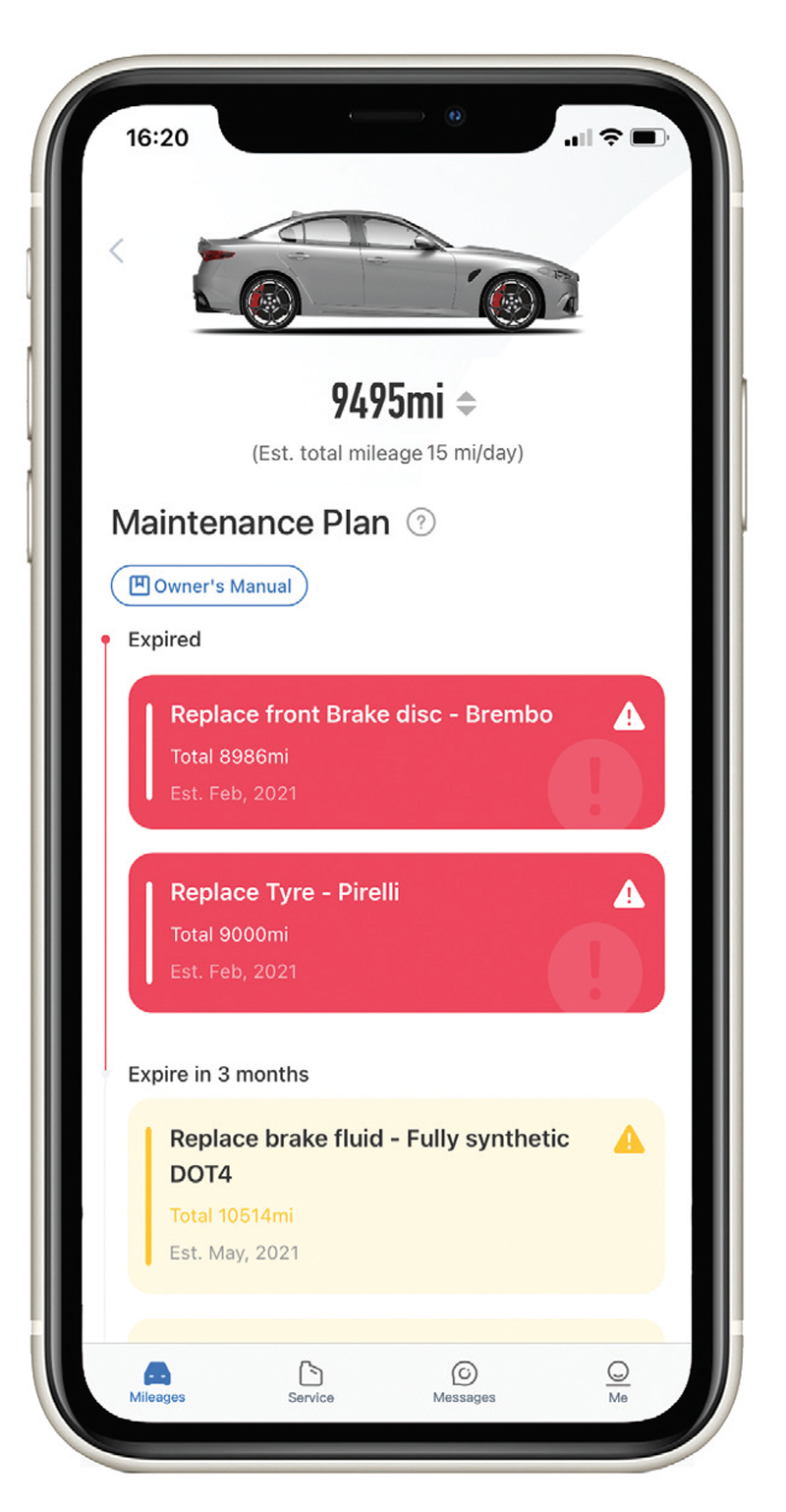 "In the end, it was decided that none of these solutions fit the bill and so the company went about developing its own. What resulted was an initial version of Intelligent Motorist (since its creation, the app has been used for more than 120,000 vehicles in Asia). My business partner saw the solution in action and said that he would like to launch this in the UK. Over the course of lockdown, we have further developed the software to make it suitable for a global market."
Since then, Intelligent Motorist has gone on to be trialled at a number of garages in the UK with successful results and is now ready for all workshops.
What exactly does it do?
The app is an in-depth and multi-faceted vehicle health check solution. For the customer, it does everything from storing a vehicle's service history, through to notifying the driver when they should take their vehicle in to be looked at. For technicians, it can be used to manage workflow, monitor your customer's vehicle health, provide evidence for service procedures, and up-sell specific products or brands – not just to simply make yourself a quick buck, but because the vehicle would genuinely be better for it.
Through the use of complex algorithms and artificial intelligence, the app allows both the garage and the customer to build a vehicle maintenance plan based on evidence and a series of health reports. By incorporating numerous data sets, such as a part's mileage recommendation, the technician's expert opinion, photo evidence, driving habits, and more, the app can help to predict exactly when a driver may need to take in their vehicle for servicing. What is really clever is that the more the app is used the more accurate it will become; the data that it gathers is anonymously collated to help better predict the preventative maintenance plan for any vehicle.
Ben continued by explaining this idea: "Currently, we're working on mileage algorithms based on the technician's expert opinion. So, the garage will log that a customer has roughly 4,000 miles left on a set of brake pads, and the app will then inform the garage and the driver when the vehicle is close to completing that mileage allowance, based on the 'persona' of that vehicle and its driver.
"As we gather this data, the app will become more and more intelligent. We are applying machine learning to this, and have a team of program developers to back it up. Ultimately, Intelligent Motorist should be able to predict when a light is going to illuminate on a dashboard before it does so. This will allow vehicle owners to both plan and budget for their maintenance requirements."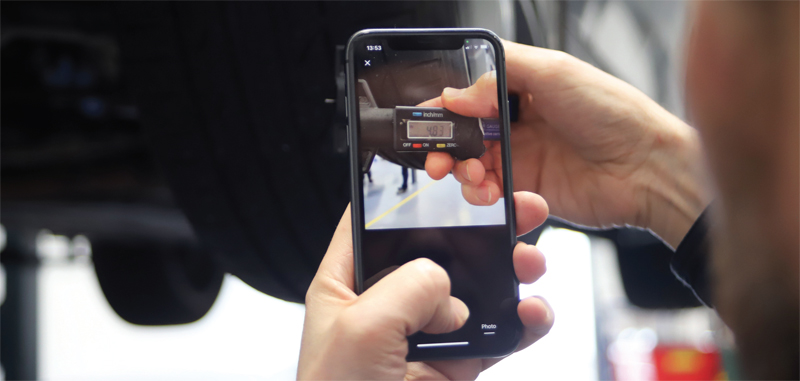 How does it fit into the workshop?
The Intelligent Technician app is used to carry out standardised procedures, meaning that no opportunity to identify and up-sell urgent or future advisory work goes amiss.
This is simply done by following a set health check; from summer or winter, to basic or comprehensive safety checks, all of which can easily be tailored to meet the individual workshop's current health checks. It can even be used to carry out an MOT and evidence major or minor work and advisories.
The final part of the setup is the Intelligent Hub. The hub is used to present all the recommendations and information to the customer whilst in the workshop. Completely customer-service oriented, the garage can use a large touchscreen (or tablet) to present the reports to the customer and explain why the work needs doing, using the data and evidence that has been collected. Customers can authorise work as they go through the reports and then simply scan a QR code to bind the report to the Intelligent Motorist app on their mobile phone. If the customer is not in the workshop, the reports can still be sent directly to their mobile phone – with or without the app to view it!
"I have now presented our solution to a number of fast fits, chains, manufacturers, and plenty more besides," Ben explained. "What I have noticed is that whenever anyone sees the customer app and the way that the reports are displayed to the vehicle owner via the Intelligent Hub, they are always blown away. You might expect me to say this, but the level of customer service we are offering via Intelligent Motorist surpasses any dealership."
Ben went on to conclude: "Intelligent Motorist is very much for any independent workshop that is looking for innovation and ways to stand out from the crowd. It offers their customers convenience and a truly customer-centric experience."
Suitable for Android and Apple
All three apps are developed for Android devices, and both Intelligent Technician and Intelligent Motorist apps will work on Apple products as well.
---
To find out more about Intelligent Motorist, click
here
.