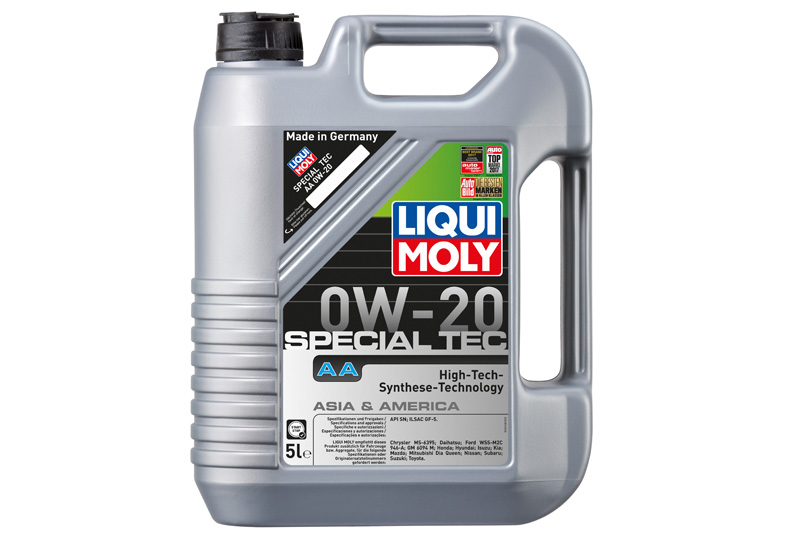 ---
LIQUI MOLY Special Tec AA product series.
---
 The abbreviation AA stands for Asia & American. These oils are formulated to meet the specific requirements of Asian and U.S. car manufacturers. In total, there are four LIQUI MOLY Special Tec AA oils in viscosities of 10W-30, 5W-30, 5W-20 and 0W-20. The two latter ones are especially suited for hybrid vehicles. Those low viscosity oils are part of the engine design of hybrids in their efforts to reduce emissions by reducing friction in the engine. Both the 0W-20 and the 5W-20 meet API SN.
---
For further information from
LIQUI MOLY
, click
here.