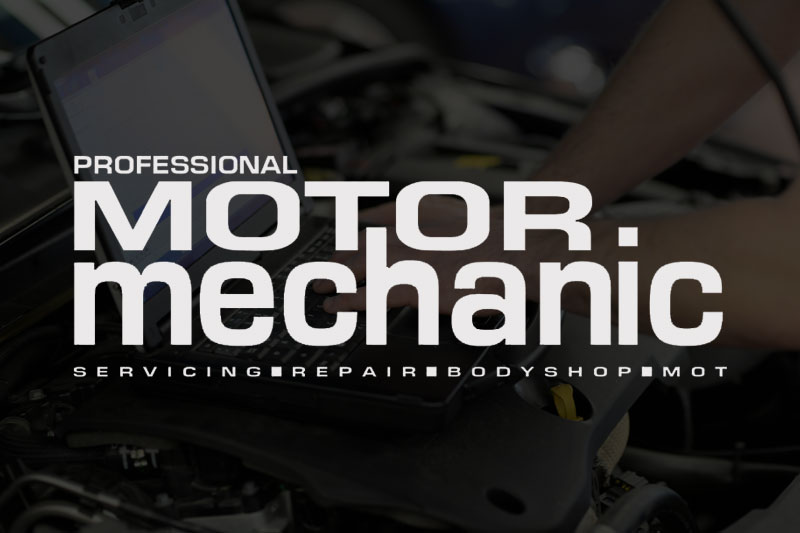 BTN Turbo sheds some light on the contributing factors that have stimulated the growth in compact petrol engines.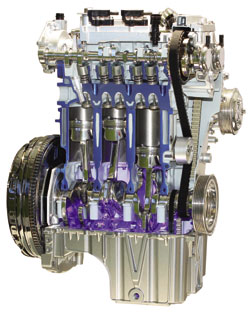 Only a few years ago diesel engines were the power unit of choice. Smoother, quieter, and more powerful and fuel-efficient than the old oil burners of yesterday, the latest generation of turbocharged diesel engines was rapidly eroding petrol power's market share.
The balance of power, however, looks set to shift back towards the petrol engine as the demand for smaller, more compact engine technology grows apace.

When three beats four
Petrol engines are downsizing significantly. Manufacturer's volume sales models are now using three cylinder units of around 1 litre. Lighter and smaller than a four cylinder 1.6, they're just as powerful. What's more, they can boast 20 – 40% less fuel consumption.

Once again, turbocharging is at the heart of this latest revolution.

Ford clearly has great confidence in its award-winning 1.0 three cylinder turbocharged EcoBoost engines; it's making more than 1,000 every day. Vauxhall is equally bullish about its all-alloy 1.0 litre ECOTEC direct injection turbo engine, which generates more torque than a normally aspirated 1.6 litre.

Then there's the PureTech e-THP engine fitted to the new Citroen C4 and the Peugeot 308, the 2014 European Car of the Year. With its Garrett turbocharger, this three cylinder 1.2 litre produces an impressive 130 hp, yet is more economical than the normally aspirated, less powerful version.

Clever packaging


A three cylinder block is more compact than a four, giving the manufacturer more leeway in packaging and creating optimum occupant space. Crucially, the smaller engine is also lighter, contributing to better performance, economy and emissions.

While the three cylinder configuration might grab the headlines, it's the turbo that enables a power output equivalent to a larger engine. Furthermore, turbos themselves are becoming more efficient, with higher compressor outlet pressures and rotational speeds.

Sophisticated turbos
Exotic materials and innovative designs are now much more common in the production of turbo solutions. An example of this is the use of titanium compressor wheels and ceramic bearings in some applications, as well as incorporating two and three-stage, and two scroll turbos.
Advanced turbo technology is also helping develop more eco-friendly cars. Turbos are integral to vehicles powered by fuel cells, natural gas and ethanol, and to the most successful hybrid concepts – such as Nissan's ZEOD – recently tested at the Le Mans 24 Hour race.

BTN Turbo – at the heart of turbo technology
On the racetrack today, this turbocharged technology will be on the road tomorrow. With over 40 years' experience of supplying turbochargers to the motor trade, BTN Turbo is well placed to track industry developments and know which turbos are most in demand.

Huge stocks, all 100% OE
With over 18,000 turbos in stock from all the major manufacturers, including Garrett, BTN can supply the unit you want rapidly, with next day delivery to your motor factor.

What's more, all turbos from BTN Turbo come with a two year warranty and a FitKit, containing the extra parts you need to fit straight from the box. Whatever the technology, you can expect BTN Turbo to be ready with 100% OE quality replacement turbos to keep the vehicles of today and tomorrow on the road.
THE ZERO EMISSION TURBO
ZEOD (Zero Emissions On Demand) is the first car to complete an entire 8.5 mile lap of the Le Man circuit using only electric power and reaching over 300 km/h. ZEOD achieves this because its electric motors are supplemented by the internal combustion part of its hybrid engine, which of course is turbocharged. In keeping with the trend for downsizing, ZEOD's three cylinder 1.5 litre turbocharged engine is incredibly compact. It weighs just 40kg, and would actually fit in the cabin luggage locker of most airliners. Yet this tiny engine generates 400 bhp and up to 380 Nm torque.