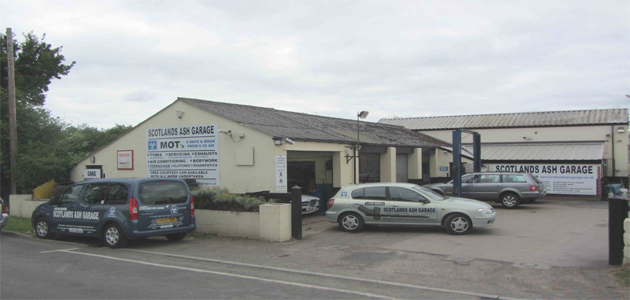 Scotlands Ash Garage has improved its commercial ability thanks to its position as a leading provider of the TerraClean service and the appointment as an approval taxi and private hire vehicle testing centre for the Vale of White Horse and South Oxfordshire district councils.
The independent garage has reported growth in these areas following a major investment period in the business, which also involved the installation of a new Automatic Test Lane with shock absorber and wheel alignment testing capabilities.
Suitable for petrol and diesel vehicles, which takes less than an hour, a TerraClean machine connects to a vehicle enabling the removal of stubborn carbon, tar and varnishes – which significantly harm a vehicle's performance – from a number of internal engine components.
The TerraClean service brings about an immediate, noticeable driveaway difference with the vehicle showing increased fuel efficiency and better performance. TerraClean also increases the MOT test pass rate by reducing harmful vehicle emissions.
Furthermore, its approval as a compliance testing centre has also seen a steady stream of additional business coming into the garage.
Scotlands Ash Garage proprietor Peter Welch said: "We're succeeding at raising awareness of motoring standards in the Oxfordshire area. As a business, we're looking to add value to our service whenever possible so that motorists don't have to go elsewhere for vehicle service and repair."