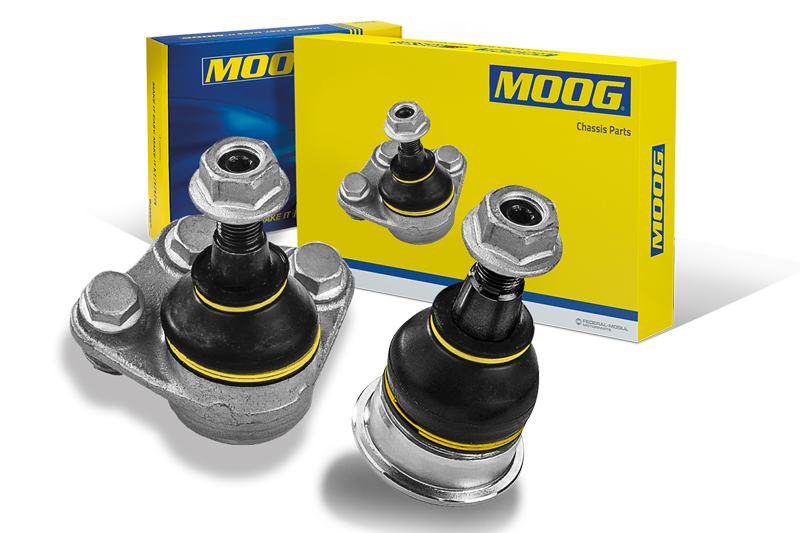 ---
MOOG, the steering and suspension brand from Federal-Mogul Motorparts, recently unveiled an updated brand identity and made several significant announcements at Automechanika Frankfurt.
---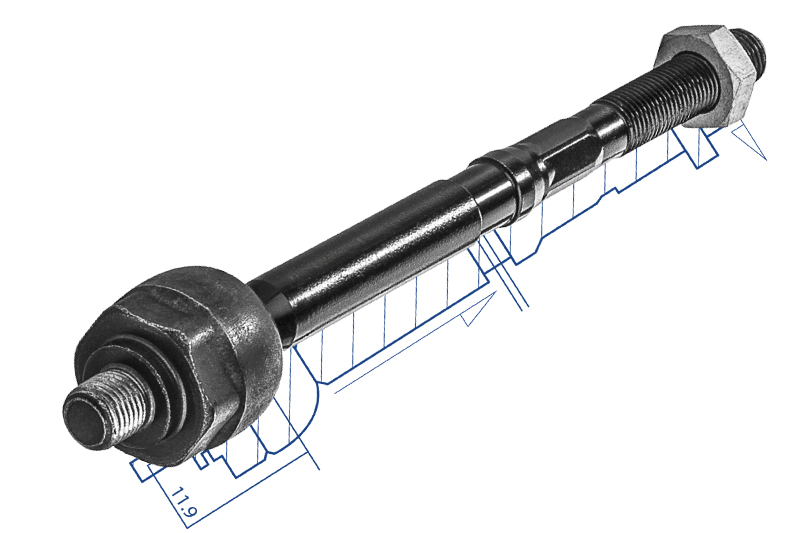 A new manufacturing facility in Spain will initiate production of the brand's main products, featuring the company's new Hybrid Core Technology. This new innovation focuses on enhancing safety, improving durability, and offering higher quality through the use of carbon-fibre reinforcement and induction heat treatment. The resulting products are claimed to be stronger and more durable.
Advanced range and new technology
Hybrid Core Technology will be featured on MOOG's entire range of steering and suspension parts, where suitable. In addition to using carbon-fibre reinforcement to lower weight and increase durability, the new technology also helps provide a range of application-specific benefits – for example, lower articulation torque and increased radial deflection for ball joints, control arms and tie-rod ends is reduced.
"Hybrid Core Technology is just one of our technologies that enhances the entire MOOG range," explained Davor Horvat, Business Director, Chassis, EMEA, Federal-Mogul Motorparts. "We are also utilising advanced heat treatments, housing coatings, new synthetic grease for added comfort, and zinc- flanged nuts for quality and safety."
MOOG's innovations and in-house expertise will enhance its range of ball joints, control arms, tie-rod ends, axial rods and link stabilisers. Induction hardening offers stud strength and durability, which also provides added safety benefits and peace of mind for customers. For example, the steel used for sheet metal arms is stronger than traditional materials. New synthetic grease not only makes correct fitting easier, it optimises component friction to ensure steering is as smooth and precise as the vehicle's inherent design allows.
Components also feature a special zinc flake coating, which provides a premium high quality look and finish, improves corrosion resistance and, when featured on MOOG's flanged nuts, allows a higher locking force, adding a further boost to safety.
"Newly designed housing coatings provide a high-quality look, feel and finish to MOOG's latest launches and updates," continued Horvat. "We have concentrated on providing an all-encompassing update that offers customers a revolutionised range and service that is second to none.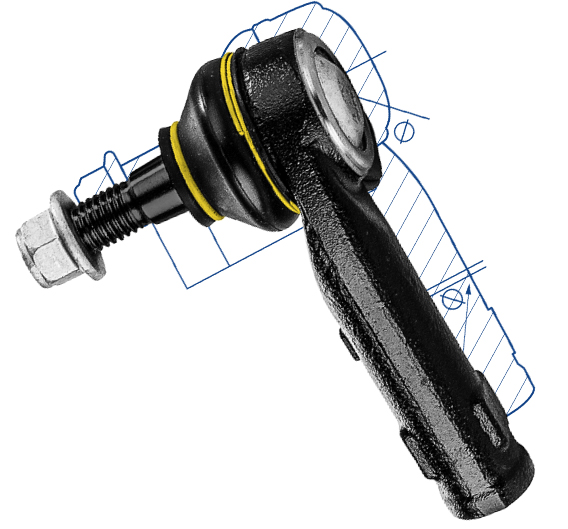 "MOOG has a reputation for delivering high quality products to the aftermarket, and we are delighted to be able to offer re- engineered products or parts that further build on this long-established capability," explained Horvat. "The latest announcements are testament to MOOG's dedication to providing customers with a service that evolves along with consumer expectations for improved reliability and enhanced comfort levels."
A new look
The brand's new technology and the expansion of its existing range will be supported by new, refreshed packaging. The unveiling of vibrant yellow and blue packaging will begin a new era for the brand and will ultimately be consistent throughout its ranges. The branding will help attain MOOG's goal of continuing to expand its market share and raise its profile as a premium brand.
"We felt it was important to support our broadening capacity and enhanced range with a new look," concluded Horvat. "The striking yellow packaging is designed to provide a distinction between MOOG and alternative products that do not offer the latest innovations that MOOG products do."
---