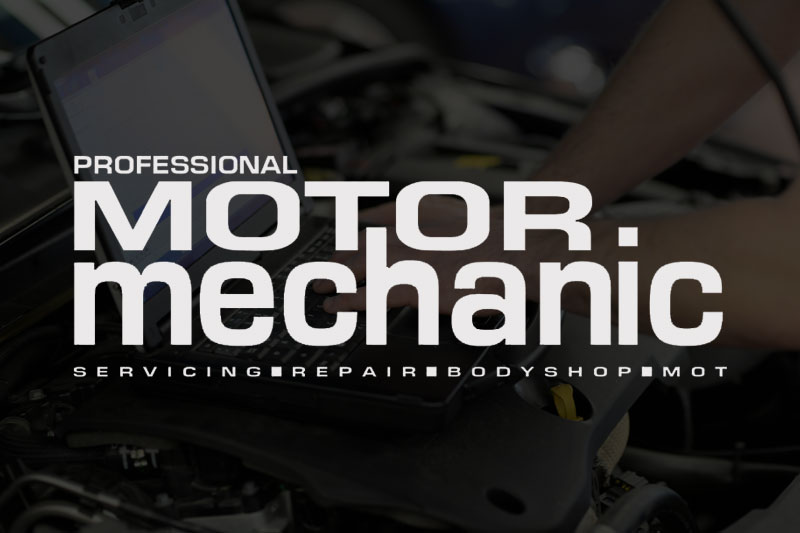 PRODUCT PROFILE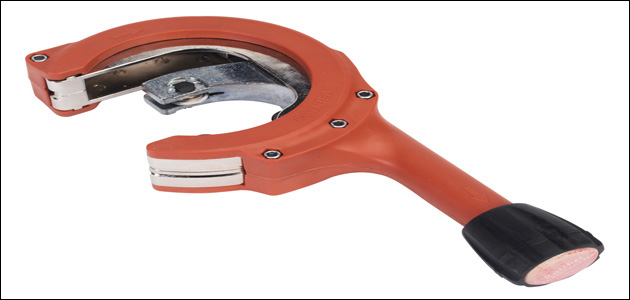 Sometimes angle grinders aren't suitable for cutting exhausts due to restricted access or safety issues. Fear not however, as Sealey has the solution for you in the shape of the VS16371 ratcheting exhaust pipe cutter. It is ideal for cutting exhausts up to 3mm thick (including stainless steel exhausts) and is quick, safe and built to last.
USING THE TOOL IN 6 EASY STEPS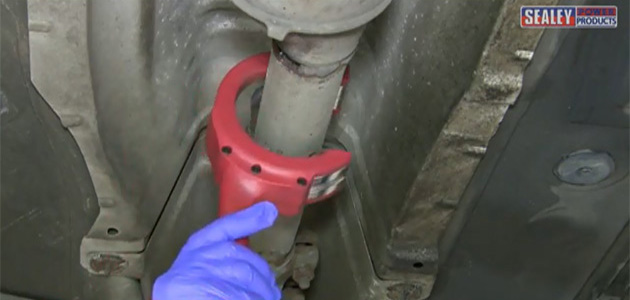 1. Simply slip the cutter onto the exhaust.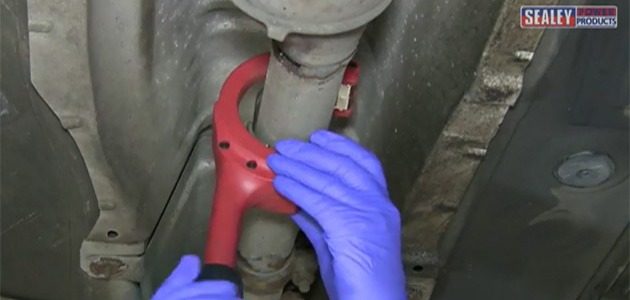 2. Turn the handle clockwise to close the jaws onto the pipe.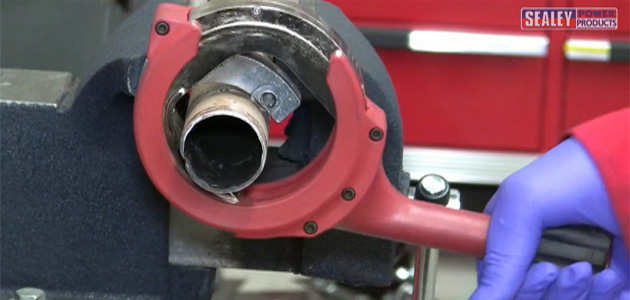 3. Pull the handle out and down to engage the ratchet and start cutting.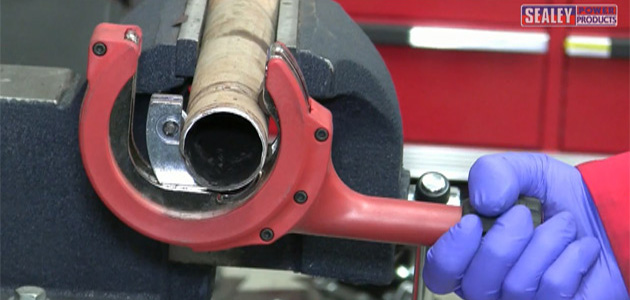 4. After one full revolution, rotate the handle ¼ turn clockwise.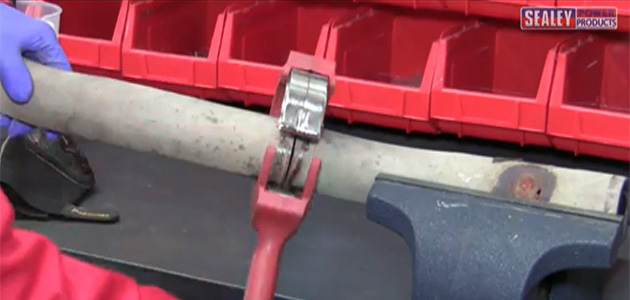 5. Continue to do this after each full rotation until the pipe is cut.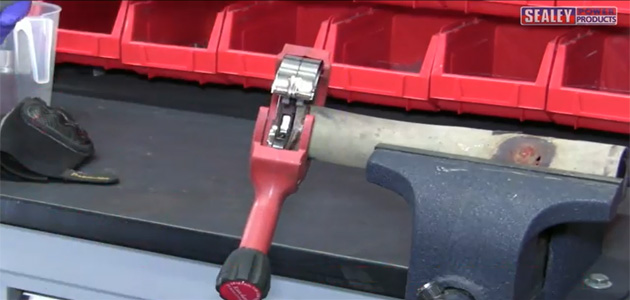 6. Job done!