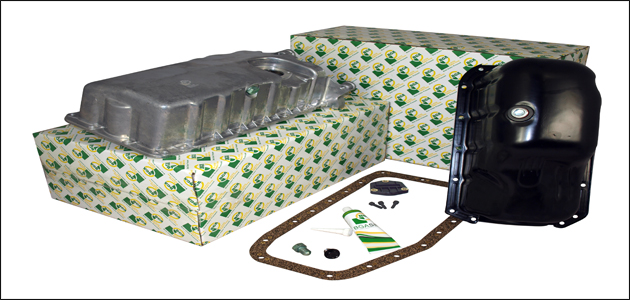 BG Automotive has recently announced the launch of its OE quality oil sump pan kits, traditionally a specialist or 'dealer-led' product.
With a growing range that already boasts 70+ references, covering 2,800+ lines of application, many of which are unique to the aftermarket, the comprehensive selection includes European, Japanese, LCV, Petrol and Diesel applications; all supported by BG Automotive's leading catalogue that is generated solely using OE data.
This 'one stop' solution removes the need for costly and timeconsuming multiple sourcing of parts with all kits supplied with the relevant sump plug and associated oil sump gasket/sump gasket kit or BGA RTV silicone sealant. All pans are CNC manufactured to an OE quality and are covered by the usual comprehensive BGA warranty plan.
The British Gaskets brand has become synonymous with engine parts over the past 85 years. Oil sump kits fall perfectly into the manufacturing and technical capabilities of the company and now contribute to the ever-expanding product portfolio.
The entire range is stocked and ready for next day delivery so don't miss out on this unique opportunity.