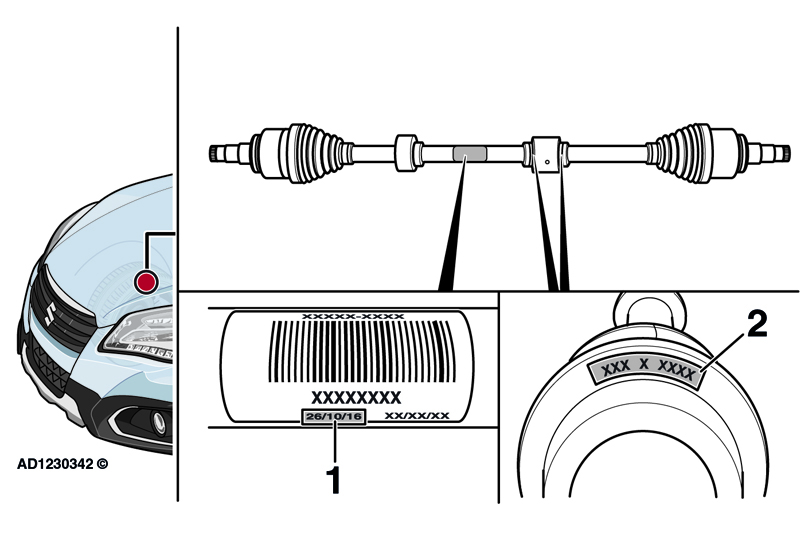 ---
Autodata's Technical Team share their fixes to common problems raised through Autodata's technical helpline, available to all UK customers.
---
Resonance noise through vehicle when driving a Suzuki SX4 S-Cross
FAULT:
We are experiencing a problem with a 2014 Suzuki SX4 S-Cross. The customer is complaining of a resonance noise through the vehicle when driving in third, fourth or fifth gear at 3000-3500rpm. We have visually checked the engine mountings and the exhaust system but we have found no faults with them. Do you have any ideas about fixing this car?
FIX:
Other Suzuki SX4 S-Cross owners have reported this noise to us, which leads us to suspect that your vehicle is fitted with an incorrect specification RH front driveshaft mass damper. Inspect the production date on the RH front driveshaft and the production code on the driveshaft mass damper (Fig 1.1 and Fig 1.2). If the production date range on the front driveshaft is 11/06/16 to 12/06/16 or if the production code on the driveshaft mass damper is not 8191815601, fit a new RH front driveshaft. Carry out a road test to ensure that the fault has been rectified.
---
For further information from
 Autodata
,
click here.