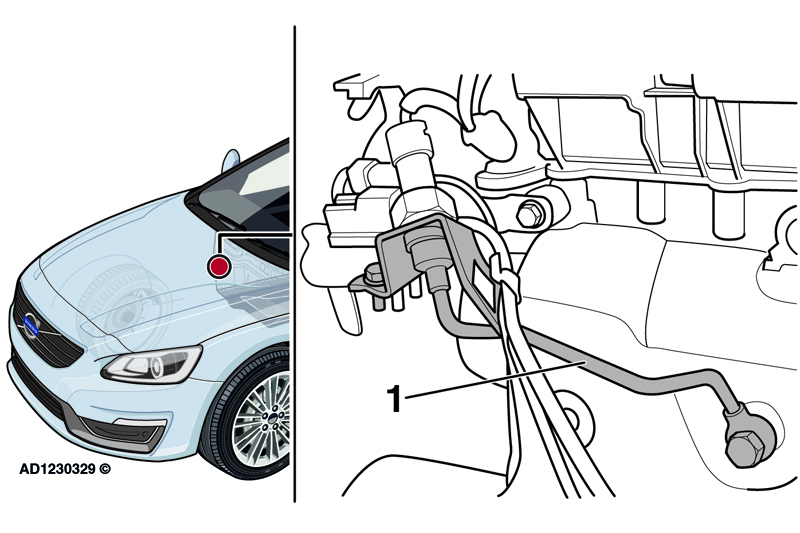 ---
Autodata's Technical Team share their fixes to common problems raised through Autodata's technical helpline, available to all UK customers.
---
Engine hesitation and engine malfunction lamp (MIL) illuminated.
FAULT:
A customer of ours has a 2016 Volvo V60 which is suffering with engine hesitation, and the engine malfunction indicator lamp (MIL) is illuminated. Trouble codes P00BC, P0471, P0472 and P0473 are stored in the ECM fault memory. We have visually checked the intake system for air leaks but have not found the cause of the fault. Has a fault like this been reported to you before?
FIX:
Yes, we are aware of a fault that affects several Volvo models 2016-17 with D4204T8, D4204T9 and D4204T20 engine codes. The fault is due to the exhaust gas pressure sensor feed pipe being restricted or blocked. Fit a new exhaust gas pressure sensor feed pipe (Fig 1.1). Erase the trouble codes and carry out a road test to confirm that the fault has been rectified.
---
For further information from
 Autodata
,
click here.