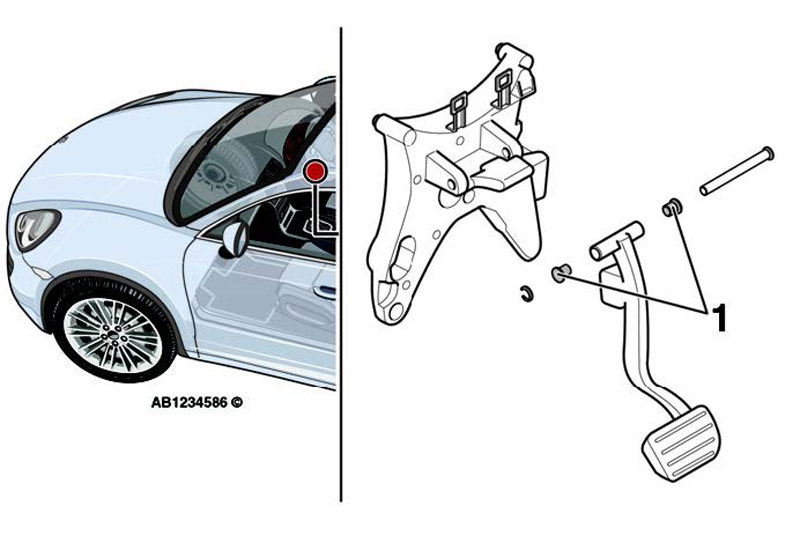 ---
Autodata's Technical Team share their fixes to common problems raised through Autodata's technical helpline, available to all UK customers.
---
Fault:
We are having difficulty finding the cause of a sticking brake pedal on a 2013 Porsche Cayenne when the ambient air temperature is high. We have checked the brake master cylinder pushrod for smooth operation and we have lubricated the moving parts of the brake pedal but we have seen no improvement. Are you aware of anything that could be causing the brake pedal to stick?
Fix:
Yes, we have had reports of this fault on Porsche Cayenne models produced up to 2014. The fault is due to poor operating tolerances of the brake pedal pivot bushes (Fig 2.1). In high ambient air temperatures, the brake pedal pivot bushes can expand, causing the brake pedal not to return to its uppermost position. To rectify this fault, fit modified brake pedal pivot bushes. This should eliminate the fault.
---
For more information, click
here
.