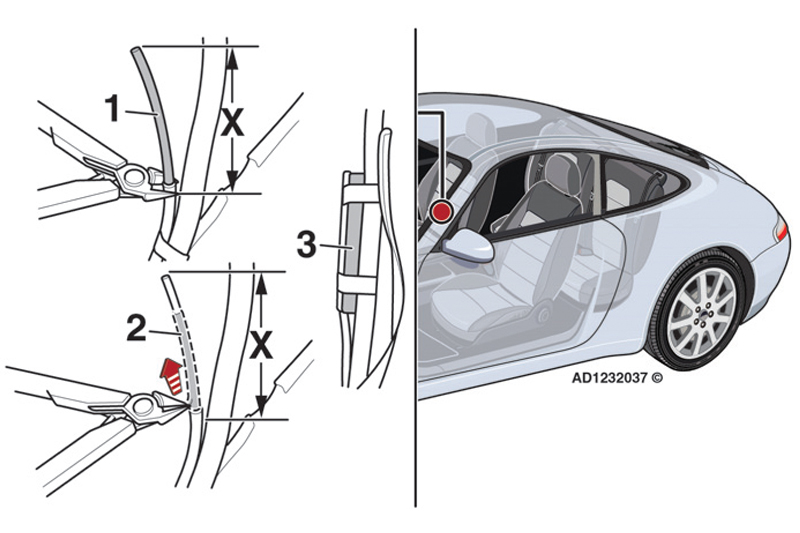 ---
Autodata's Technical Team share their fixes to common problems raised through Autodata's technical helpline, available to all UK customers.
---
FAULT:
A customer of ours with a 2003 Porsche 911 is complaining that the key remote control operational range is poor and he has to be very close to the car before the doors lock or unlock. There are no trouble codes stored in the fault memory and we have replaced the key remote control batteries. Can you help?
FIX:
Yes, we are aware of the fault you have described, which affects 911 models 2001-04. The fault is due to key remote control signal interference caused by incorrect routing of the key remote control signal receiver aerial lead. Locate the signal receiver aerial lead in the LH A pillar. Shorten the signal receiver aerial lead by 100mm (Fig 2.1). Carefully remove 130mm of the top layer of insulation from the signal receiver aerial lead (Fig 2.2). Fix protective strip (available from the Porsche parts department) between signal receiver aerial lead and wiring harness ensuring the signal receiver aerial lead is facing the vehicle interior (Fig 2.3). This should rectify the fault.