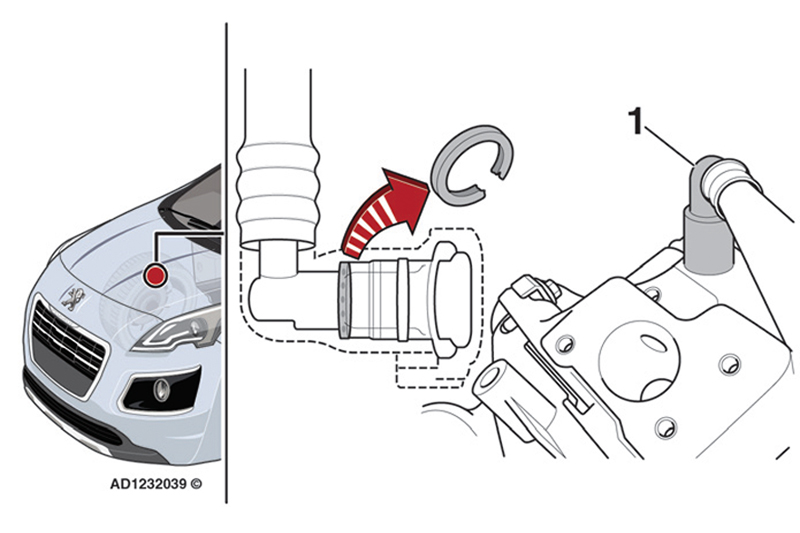 ---
Autodata's Technical Team share their fixes to common problems raised through Autodata's technical helpline, available to all UK customers.
---
FAULT:
We have a 2016 Peugeot 3008 2.0 diesel in the workshop and the customer is complaining of the engine malfunction indicator lamp (MIL) illuminating when driving. The trouble code stored in the fault memory is P008B, which relates to the fuel system. Do you have any ideas where to start to fix this car?
FIX:
Yes, Peugeot 3008 models with 2.0 diesel engines up to 29/05/17 (RPO 14812) suffer with the fault you have described. The problem is likely due to damaged or incorrectly fitted low-pressure fuel pipe seals. Inspect the low-pressure fuel pipe seals between the fuel filter and the high-pressure fuel pump for damage (Fig 1.1). If the low-pressure fuel pipe seals are damaged, they are not available separately and the entire low-pressure fuel pipe will need replacing. Erase trouble code. Carry out road test to confirm the fault has been rectified.