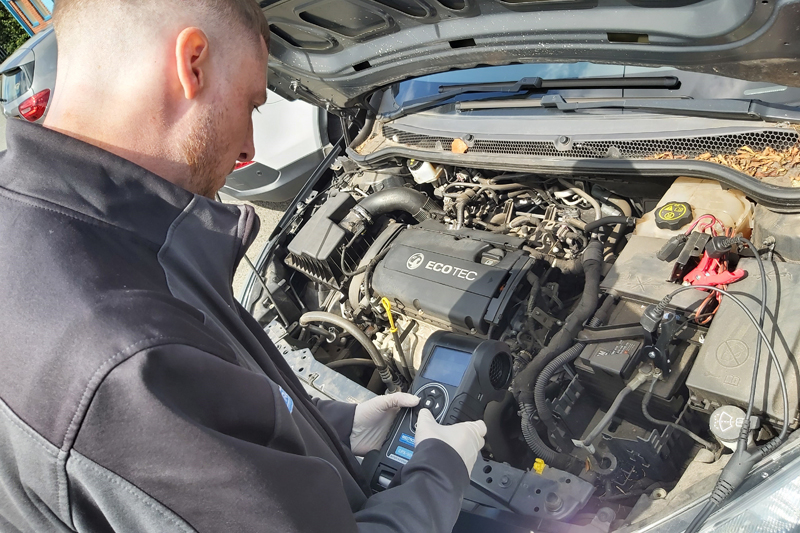 ---
Rotronics outlines some of the steps independent workshops need to take to reduce battery failure in customers' vehicles.
---
With nearly 4.5 million independent battery tests in the bag via their customer web-based dashboard and battery performance reporting system, ROBIS, Rotronics has taken a look at data from a leading workshop group with multiple companies, focusing on the vehicle batteries from 30 workshops in the UK and combine with main dealer data. The aim is to help PMM readers find a way forward with current battery management issues and declining battery performance and look at revenue generating solutions.
Ken Clark, Managing Director at Rotronics, says: "We would expect to see better battery performance data from main dealers as the vehicles in their care are most likely to be under two years old. But from a sample of the multiple group's 40,000 battery tests, nearly 30% indicate that charging is required. From the data sample, this picture is worse in the independent sector vehicle tests, and we have seen through the year that only 50% of vehicle batteries can be recovered if they are charged. Not charging these batteries will lead to premature failure and expensive replacement.
"Our ROBIS data from main dealer battery tests shows that nearly 40% of vehicles have batteries requiring attention. This increases significantly with independent workshops, to just under 80% of all vehicle batteries tested requiring charging or replacement.
"This cumulative data tells us that independent workshops and main dealers are crying out for battery management programmes."
The temperature cooling in the winter months also leads to further decline in battery performance. Ken Clark continues: "Of the nearly 30% of independent batteries and 10% OE batteries that need  replacing, only 0.1% have failed due to manufacturer defects. That tells us the extent of battery mismanagement is significant and reinforces the message about low charge and cyclic issues being the main problem. It also tells us that it's about time we got our collective act together regarding battery management programmes."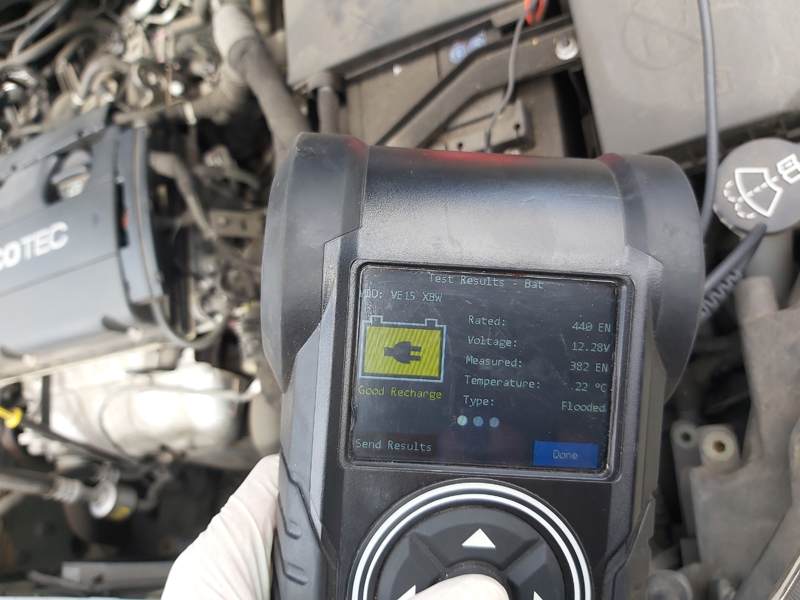 Rotronics has created an easy-to-achieve template of activity relevant to all PMM readers and workshops, which will improve your customer service and provide increased revenue opportunities.
Test and charge for excellent customer service
Test every vehicle entering your workshop
Charge every battery, we know that 50% will prematurely fail unless charged
Testing and charging will prevent the short-term failure of batteries and prolong battery life
Revenue generation
Make sure that each car does not have battery failure if you are the last person to touch it
Look after each battery: one in every two vehicles coming into your workshop needs charging
Because we are seeing an increased level of battery replacements, you have an opportunity to increase revenues
Unlike breakdown organisations, who cannot charge batteries at the roadside, you can
Charge for charging: you can charge for battery charging during all routine servicing
Under usual battery warranty rules, abuse and cyclic issues are not acceptable in warranty periods
Of the high percentage of vehicles with batteries requiring recharge or replacement, the majority of these are heading for a warranty that will not be valid
Look after your equipment – keep it repaired, calibrated and serviced
---
Want to know more? For more information, click
here
.